Before March 22, skydiver Sebastian Leal had jumped from planes 401 times without a serious incident. Last week, while visiting Tampa from his home in Mexico, Leal's string was broken as the veteran skydiver was seriously injured after colliding with a fellow skydiver. The freak accident happened just five seconds after Leal jumped from the plane at 14,000 feet.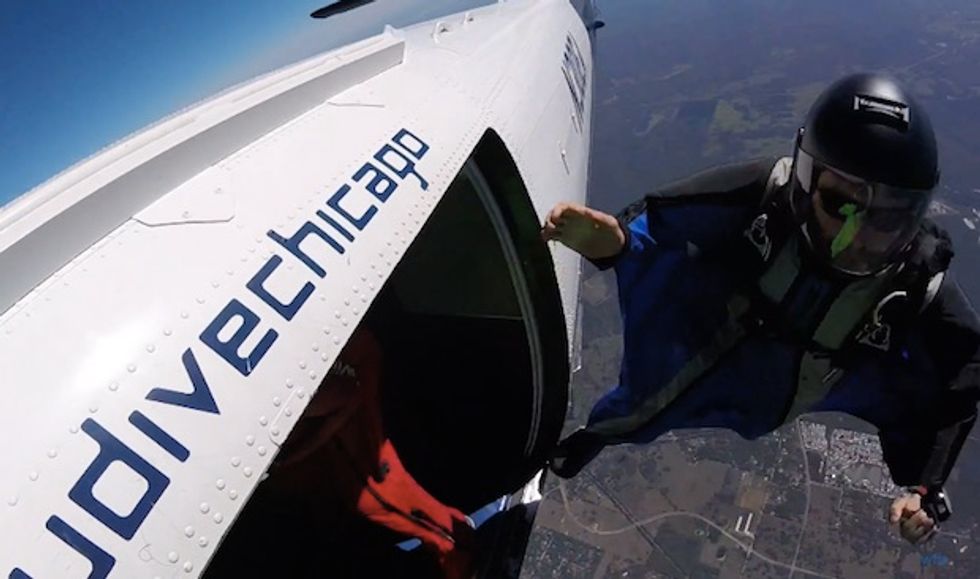 Image source: YouTube
The mid-air collision knocked Leal out. His reserve parachute deployed, slowing his descent until he bounced off power lines, breaking four vertebrae.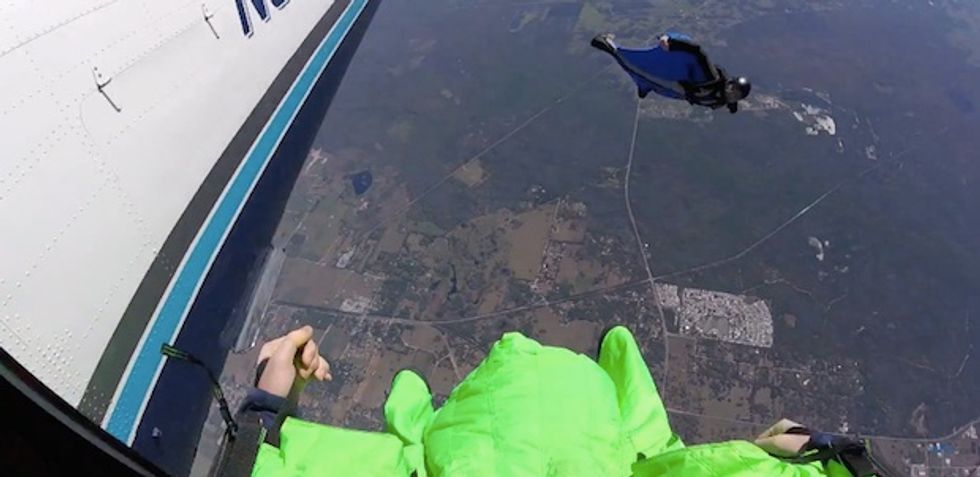 Image source: YouTube
Thursday, Leal spoke to the press saying he remembered very little of the fall after the collision. "My next memory is lying on the ground in pain," he told WFTS.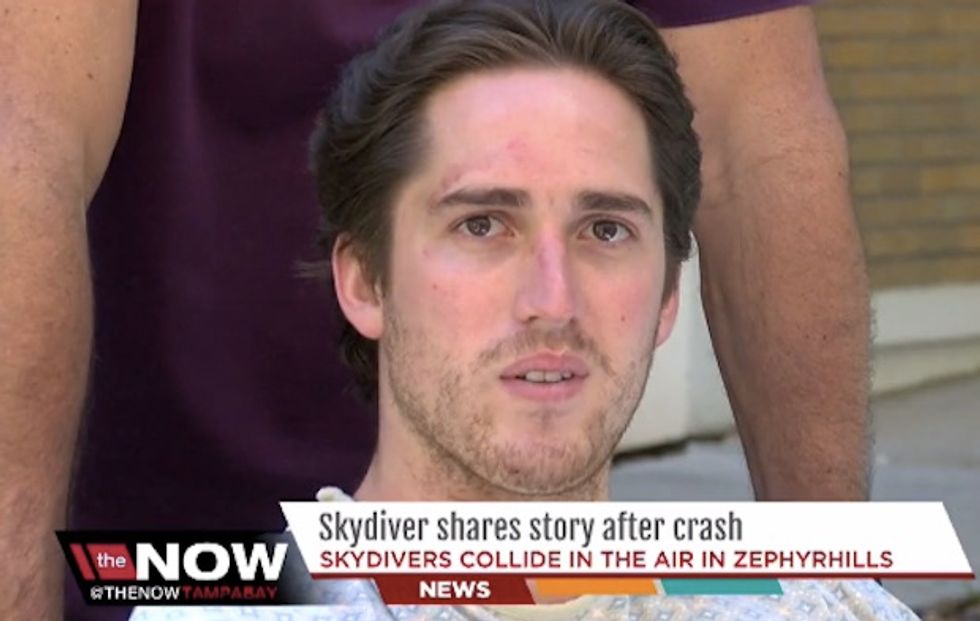 Image source: WFTS Action News
Yesterday, Leal was transferred to a rehabilitation facility in Atlanta. Currently paralyzed below the waist, he is hopeful the four vertebrae he broke in the fall will heal.
If not, he doesn't sound deterred, "I am optimistic that one day I will fly a wing suit again," Leal told reporters.
Watch the WFTS report.
The GoPro camera attached to Leal's helmet captured the collision before being knocked off his helmet, recording for another two and a half minutes of spinning and falling before hitting the ground.
Watch the full video documenting the incident from the plane to the ground.
—
Follow the author of this story on Twitter and Facebook: