The owners of a bed and breakfast have been slapped with more than $80,000 in fines and legal fees by the Illinois Human Rights Commission for refusing to host a gay civil union — but they're not backing down, citing Acts 5:29, which reads, "It is better to obey God than men."
Jim and Beth Walder, owners of Timber Creek Bed & Breakfast in Paxton, Illinois, were ordered by an administrative judge to pay $30,000 — $15,000 each — to Todd and Mark Wathen for purportedly causing emotional distress after declining the couple's 2011 inquiry for information about hosting their civil union on the property, Reuters reported.
Timber Creek must also pay out $51,218.35 in attorneys' fees and costs, as the Walders were found guilty of violating the state's Human Rights Act for denying service based on sexual orientation.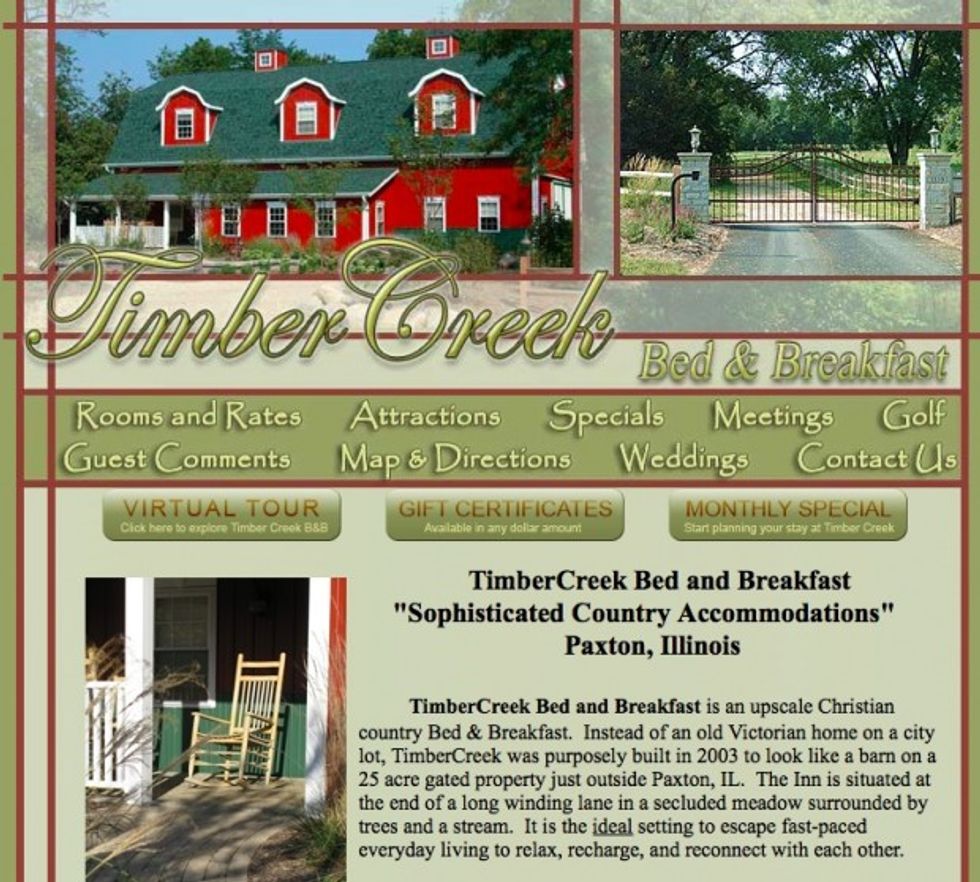 A screen shot from the Timber Creek Bed & Breakfast website
The Wathens claim that Walder sent them an email response stating that "homosexuality is immoral and unnatural," according to Reuters.
Todd Wathen released a statement after the ruling saying, "We are very happy that no other couple will have to experience what we experienced by being turned away and belittled and criticized for who we are."
But in an emailed statement to the Ford County Record, the Walder family made it clear that they have no plans to host gay weddings on their property, despite the fines and the overarching ruling.
"Evidently, religious freedom does not exist within the Illinois Religious Freedom Protection and Civil Union Act or the Illinois Religious Freedom and Marriage Fairness Act," the statement read. "In our opinion, neither the state of Illinois nor the U.S. Supreme Court has the authority to tamper with the definition of marriage."
It continued, "God alone created marriage and declared thousands of years ago that it was to be between a man and a woman. Not two men. Not two women. We may be out of step with an increasingly anti-Christian culture, but we are in compliance with God's design, and that is what ultimately matters."
Photo credit: Shutterstock
The statement went on to say that the owners want to be "absolutely clear" that the couple does not plan to host same-sex unions "even though fines and penalties have been imposed by the Illinois Human Rights Commission," proclaiming, "Our policy will not be changing."
A separate statement was posted on the Timber Creek website below: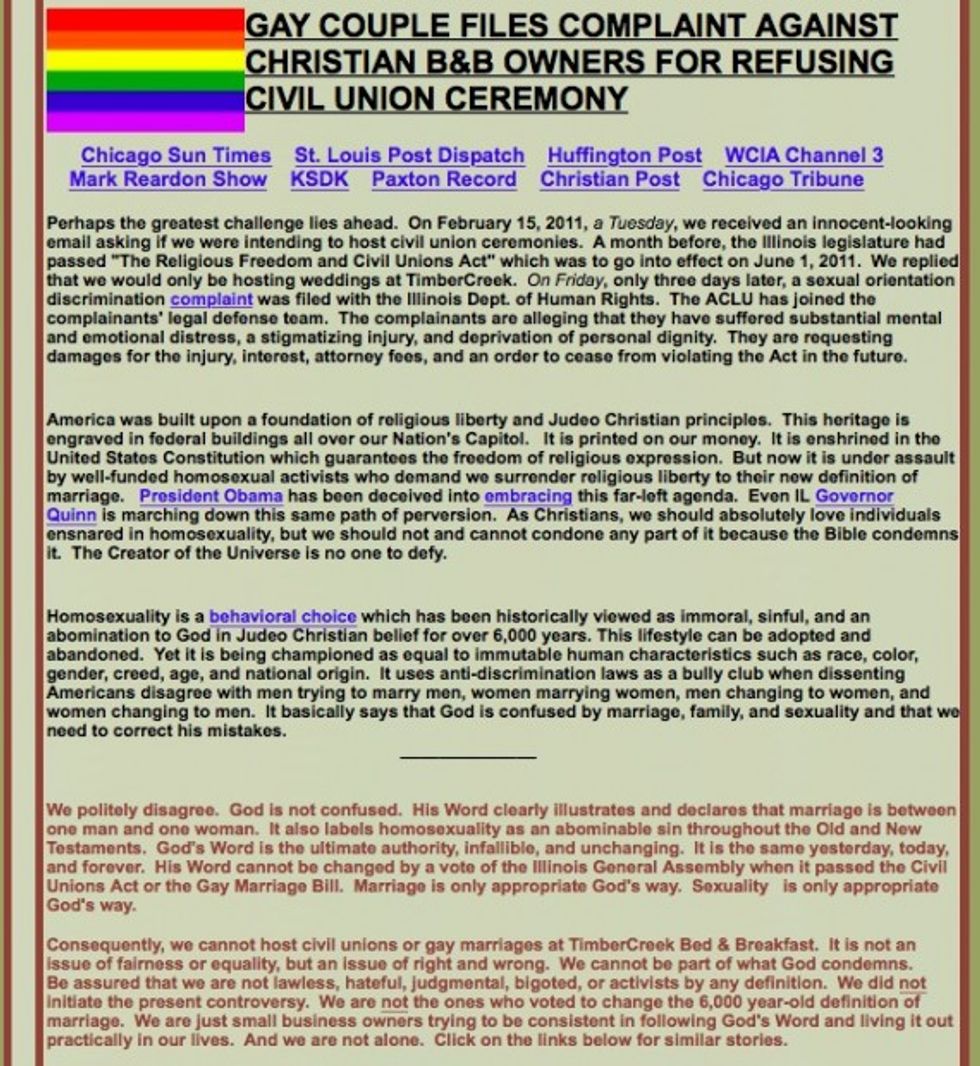 A statement from the Timber Creek owners
The Walders said that they are not looking for a battle, but that "immoral laws" now conflict with the Bible, with the government trying to force them to "embrace sinful behavior," and that they feel as though they have a "moral obligation to resist and stand for biblical truth."
(H/T: Reuters)
--
Front page image via Shutterstock.com.
--
Follow the author of this story on Twitter and Facebook: