University of Michigan students were apparently so upset and triggered by politically charged messages chalked on campus that they called the police, according to the Michigan Daily.
University of Michigan president Mark Schlissel confirmed that several chalk messages were recently found on campus, including "Trump 2016," "Stop Islam" and "Build the Wall."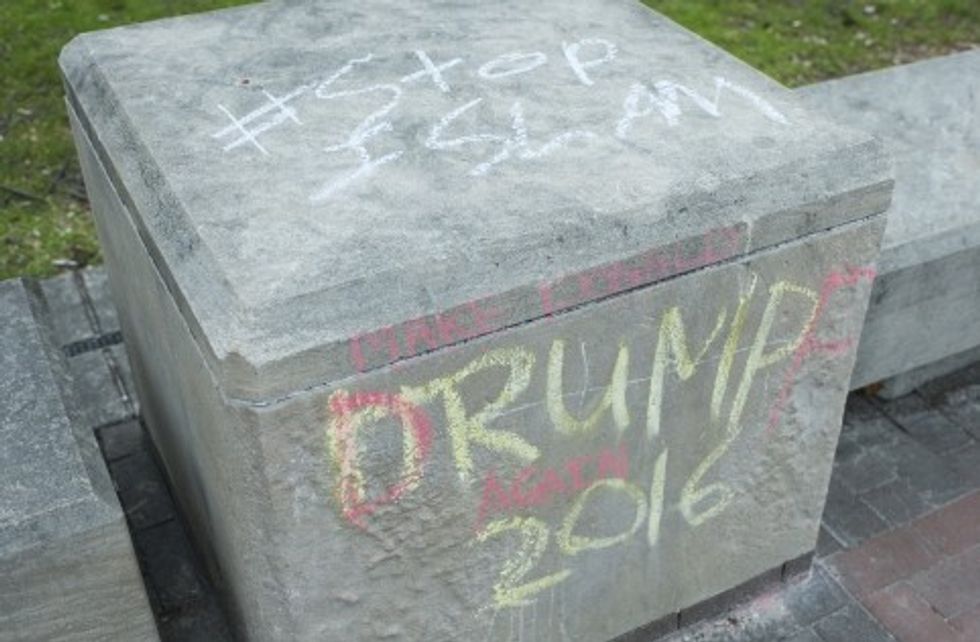 Even though the chalk statements were easily washed away, some of the students claimed the impact of seeing the messages would be longer lasting.
"This is so reflective of our student campus and the depths of racism and the things that students of color have to endure and that the administration is continuously silent on," student Banen Al-Sheemary told the Michigan Daily. "This is just another example."
University spokesman Rick Fitzgerald later released the following statement:
"Earlier today someone used chalk to write a #stopislam message on the main square in the heart of our campus known as the Diag. Attacks directed toward any member or group within the University of Michigan community, based on a belief or characteristic, are inconsistent with our values of respect, civility and equality. We all understand that where speech is free it will sometimes wound. But our message is this: We are fully committed to fostering an environment that is welcoming and inclusive of everyone. Tonight we are reminded there is much work yet to be done."
But Al-Sheemary also complained that the University of Michigan's Division of Public Safety and Security didn't seem to treat the chalk slogans as a real emergency.
She argued "there should be some kind of emergency number besides the police because a lot of students of color don't feel comfortable calling the police."
"They're our only resource and that I think is ridiculous," the student added
In March, students at Emory University also reported feeling "in pain" after seeing pro-Trump chalk messages.
(H/T: Mediaite)
---