Hamas announced this week that a member of its military wing, the Izzedin Al-Qassam Brigades, accidentally shot himself to death. But the Palestinian Islamist group framed the accident as part of a "jihadi mission" which "martyred" the fighter.
In a statement posted on the English-language website of the Qassam Brigades, the group said it "mourned one of its martyrs from Jabalya refugee camp in northern Gaza, who was martyred during his national duty on the eastern borders of Gaza Strip."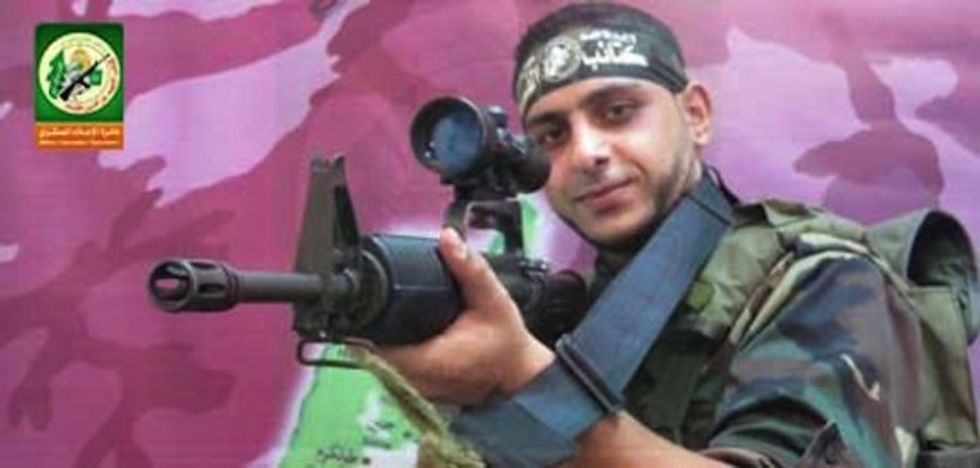 Hamas called Musab Muhammad al-Sheikh a "martyr" after he accidentally shot himself to death with his own gun. (Image source: qassam.ps)
The group said the fighter died at dawn Monday after he "was shot by mistake during his duty."
"The brigades said in a statement that 24-year-old Musab Muhammad al-Sheikh, from Jabaliya in northern Gaza, was accidentally shot dead by a bullet from his own gun," the independent Palestinian news agency Ma'an reported.
Ma'an reported that Hamas had described the operation during which the man died of the self-inflicted wound as a "jihadi mission."
Ma'an noted that Hamas fighters are "regularly killed during training exercises or in Gaza's notoriously dangerous tunnel networks in the north and south of the blockaded coastal enclave."
The mishap came as reports from Gaza have suggested that some Hamas fighters are now afraid to enter tunnels dug by the militant group due to recent tunnel collapses which buried alive their fellow militants.
Israel Hayom last month quoted unidentified sources in Gaza who said that some Hamas members have refused orders to enter the tunnels which serve to smuggle weapons and goods into Gaza and for cross-border attacks in Israel.