Many people, whether they admit or not, are afraid of dying.
But what are your odds of overcoming the mind-boggling array of potentially deadly obstacles life throws at at the human race? We're glad you asked.
The team at Gateway Law has put together a fascinating infographic using data from the National Safety Council showing just how likely you are to die from some of the leading causes of death.
The visualization also shows they you're much more likely to die of cancer, suicide unintentional poisoning, car crash or a fall than being killed by a firearm.
Meanwhile, the stats indicate that other common fears, like an airplane crash, are seemingly much less likely than people fear. You have just a 1 in 8,015 chance of dying in a plane crash and a 1 in 89,551 of dying in a terrorist attack, according to the National Safety Council data.
Check it out: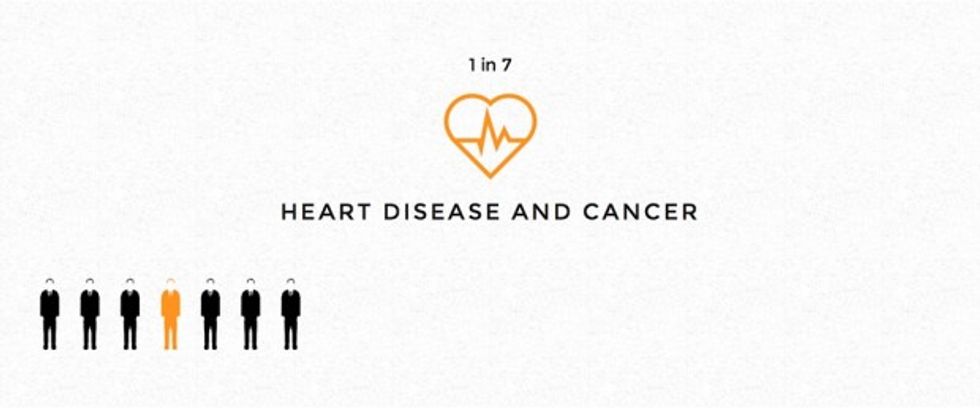 Credit: Gateway Law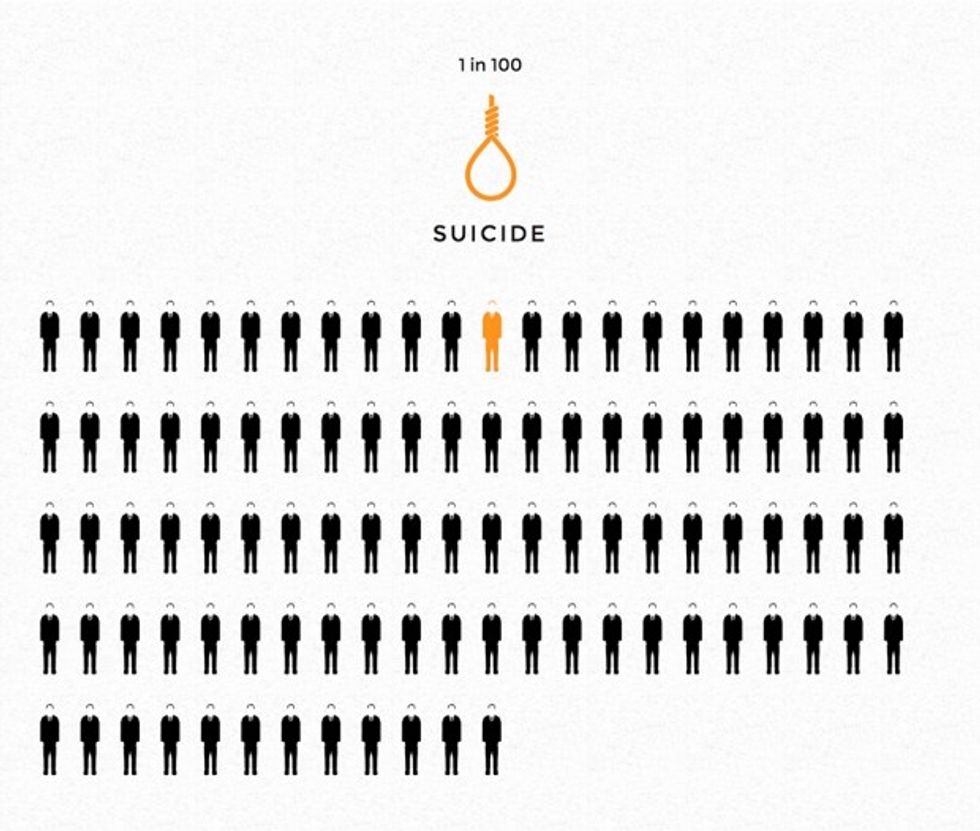 Credit: Gateway Law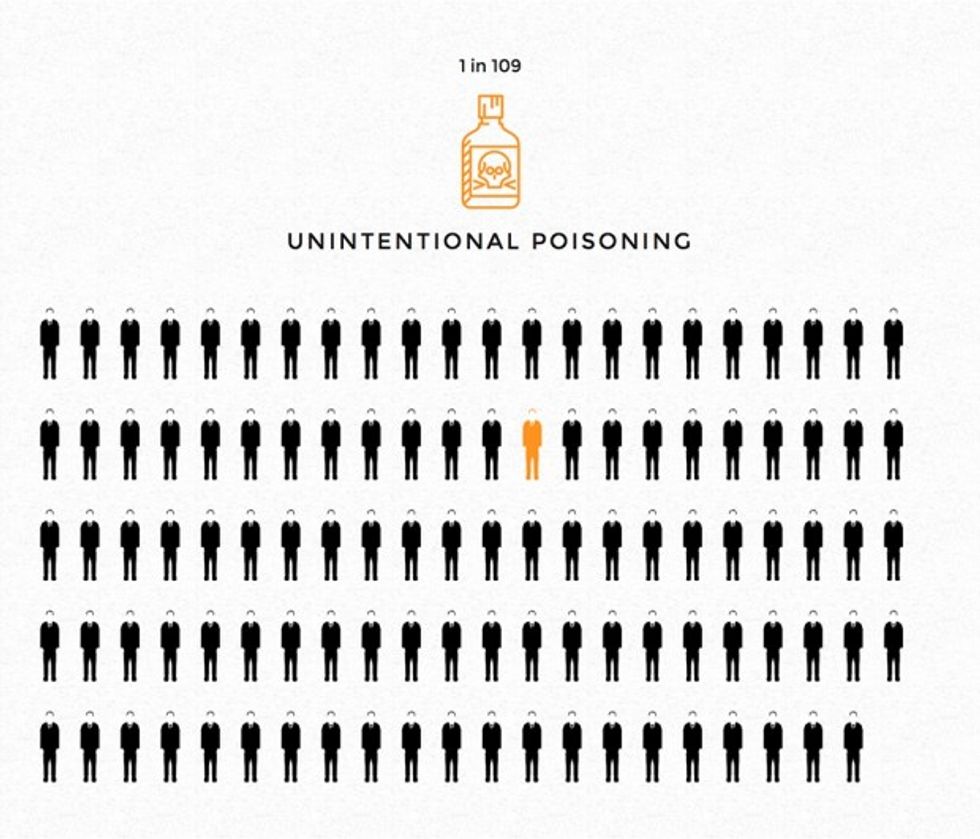 Credit: Gateway Law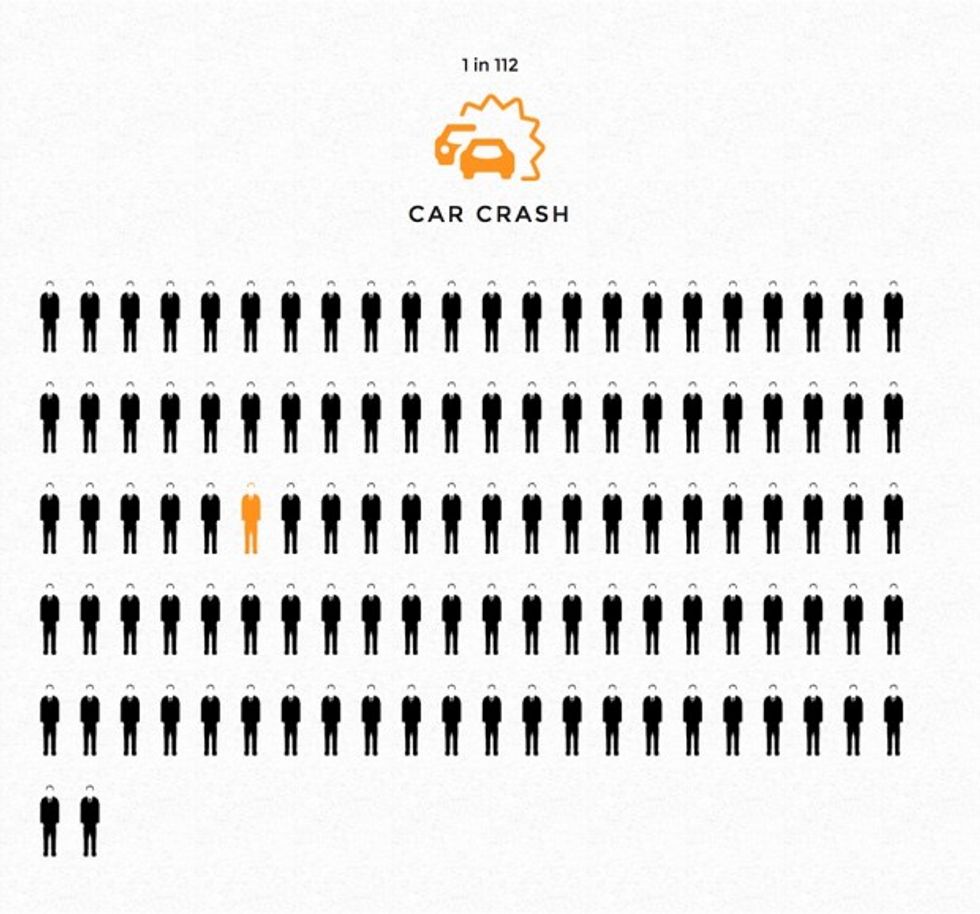 Credit: Gateway Law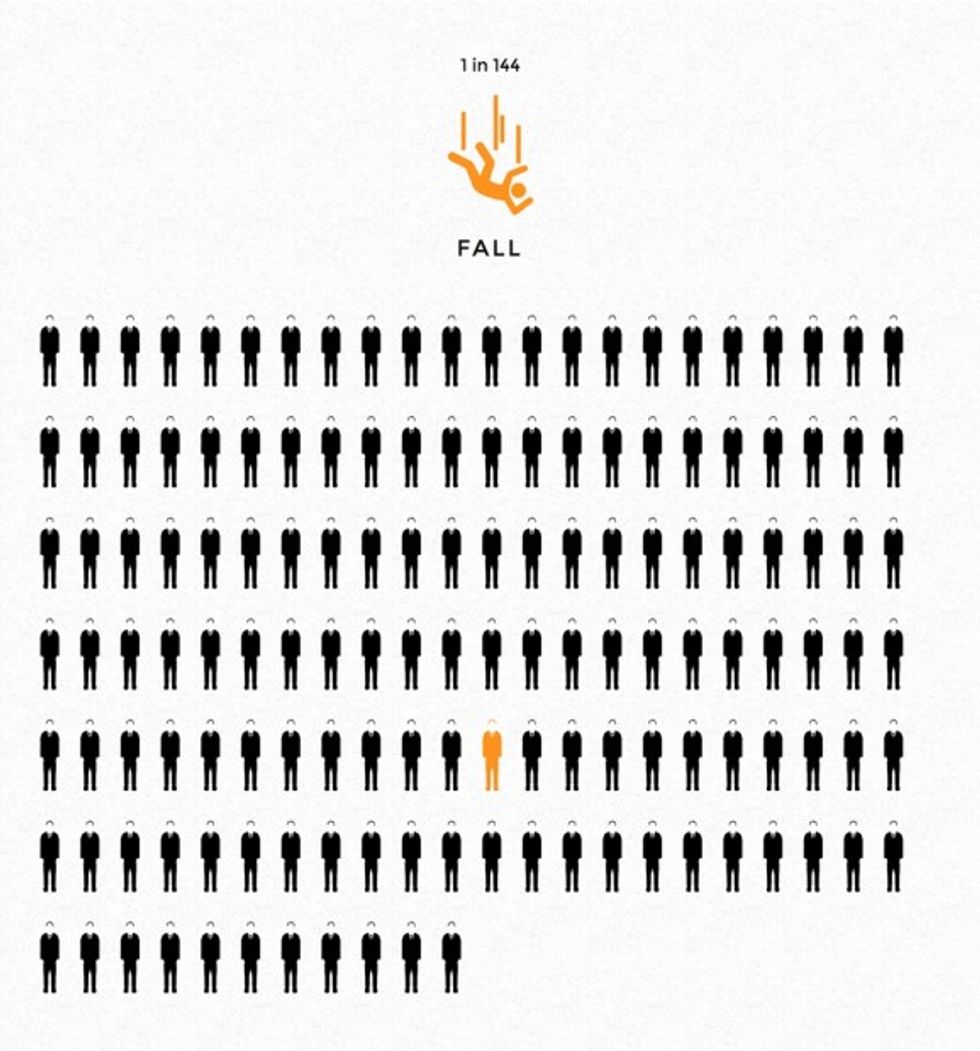 Credit: Gateway Law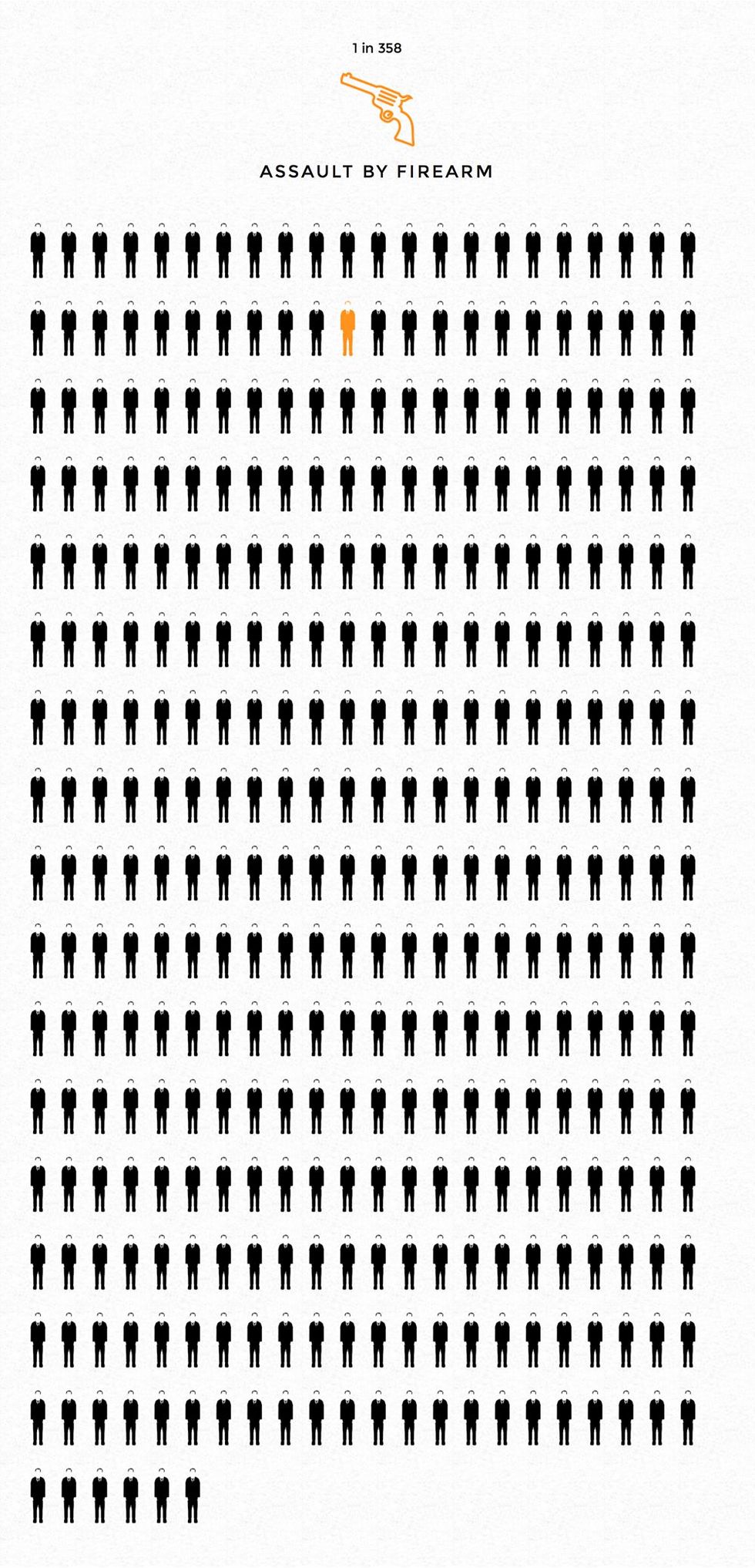 Source: Gateway Law

Source: Gateway Law

Source: Gateway Law

Source: Gateway Law

Source: Gateway Law

Source: Gateway Law

Source: Gateway Law

Source: Gateway Law
---