A young boy approached a police officer Friday evening at a Colorado Chick-fil-A and handed him a personal thank-you note.
The note, given to Lakewood police officer Agent Ryan O'Hayre by 10-year-old Hunter Steffes, included a Starbucks gift card and a few words of encouragement: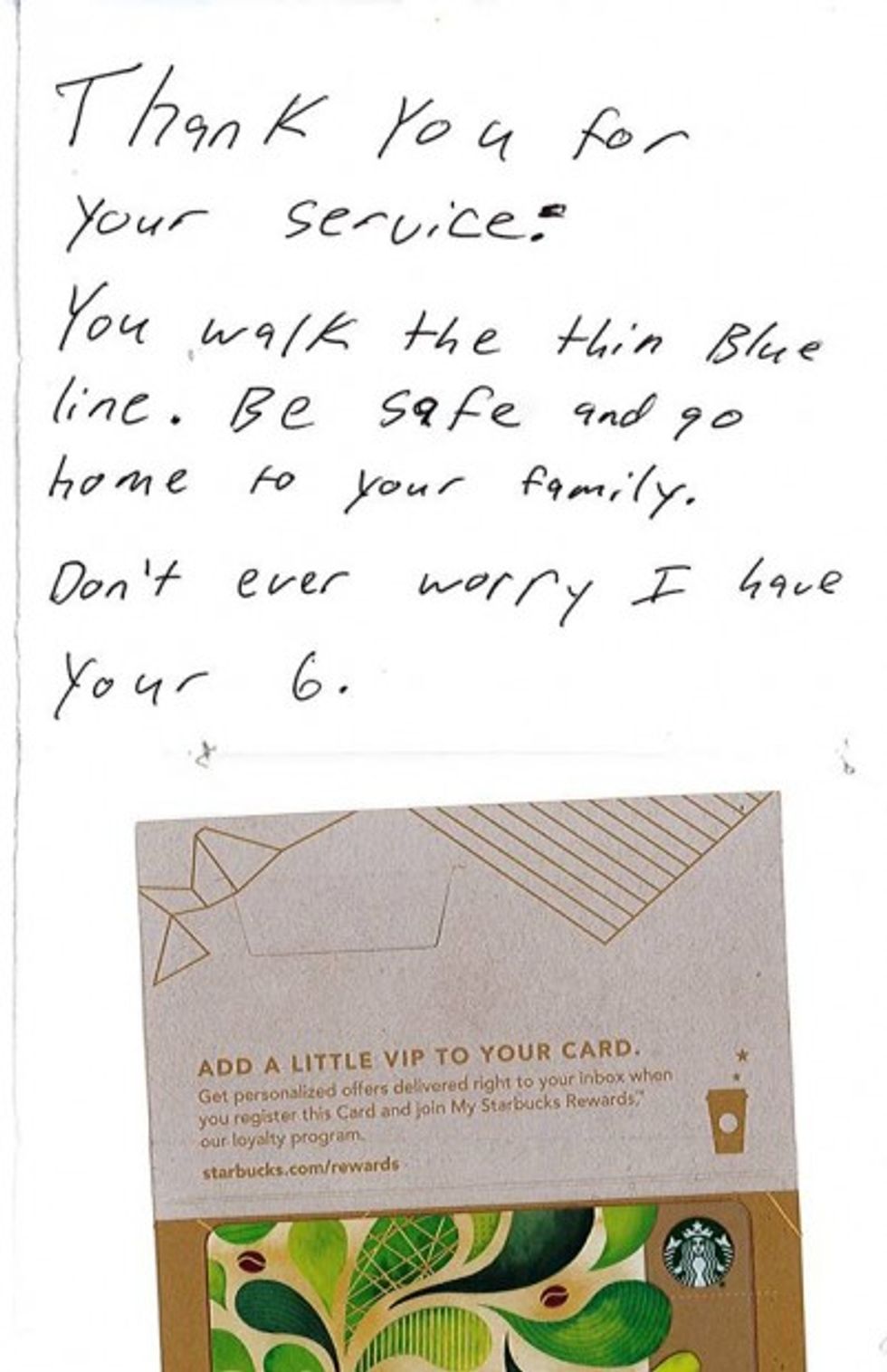 Image via Facebook / Lakewood Police Department
"Thank you for your service. You walk the thin blue line. Be safe and go home to your family. Don't ever worry I have your 6," the note read.
"Got your 6" is slang commonly used by military and public servicemen that means, "I've got your back."
The Lakewood Police Department included a picture of the note in a Facebook post Monday.
According to the post, O'Hayre later discovered that Hunter is the grandson of retired LPD Detective Tim Steffes. Another photo taken Friday night shows a smiling Hunter standing next to his local hero: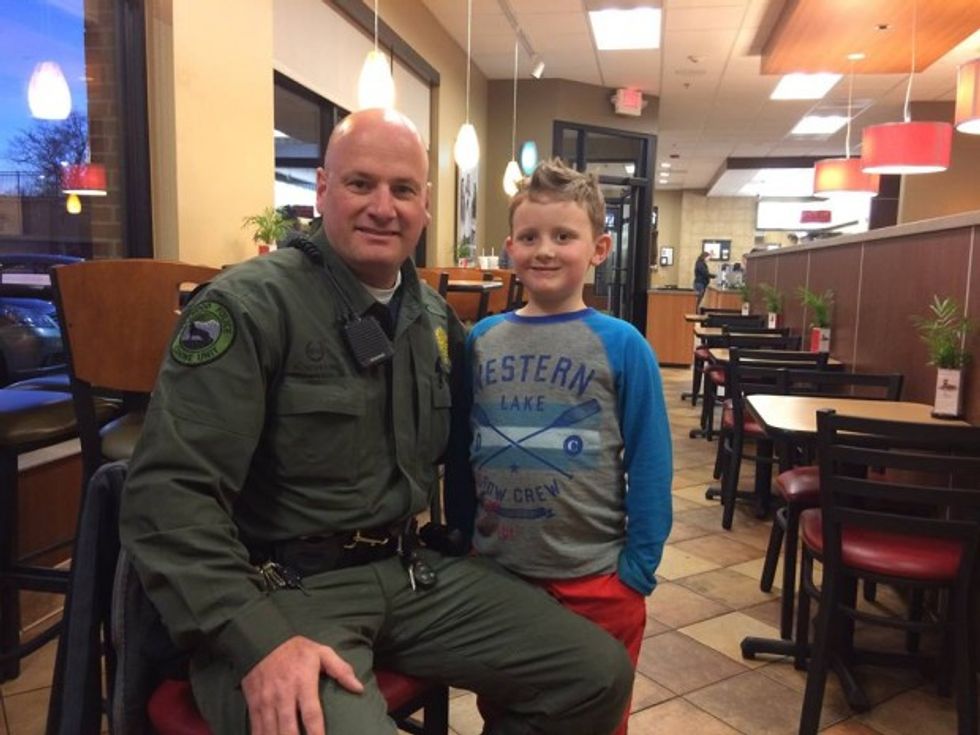 Image via Facebook / Lakewood Police Department