"Clever," "trippy," "evil magic" — These are the words Internet commenters are using to describe the seamless optical illusion achieved by Kevin Parry. The Oregon native recorded a mind-bending video over the weekend in which he uses a mirror to make it appear as if he is throwing a bouncy ball to himself.
In the video, Parry, a self-described stop-motion animator, holds the green ball in one hand while using his other hand to film himself in the mirror with his phone.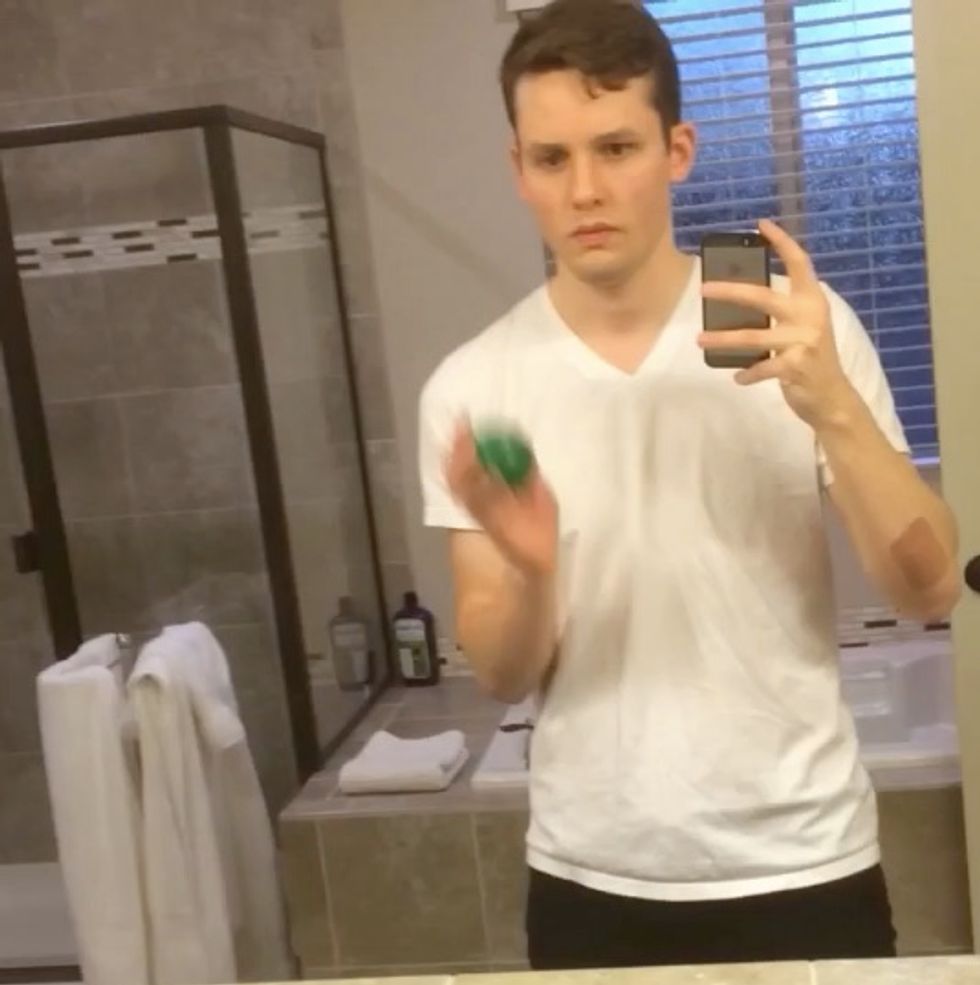 Image via Vine
He then throws the ball against the mirror and films as his reflection catches it.
The result is the illusion that Parry is bouncing the ball to and from himself in a parallel universe.
The clip went viral over the weekend after Parry posted it to Vine, generating some strong reactions from impressed and stunned Internet users.
One commenter claimed, "My mind almost shut down." Another wrote, "Holy crap. I didn't know what was happening. I still don't know."
Watch: