Forty years ago, when she was six years old, Hibo Wardere underwent a severe form of genital mutilation as did the other girls she knew growing up in her native Somalia.
Today, she campaigns against the practice as she travels around schools in her adopted country, the United Kingdom, working to reach girls who are at risk of undergoing the procedure due to family pressure.
That activism has drawn attack from some women who immigrated to Europe from some African and Middle Eastern nations where the genital mutilation of girls is common.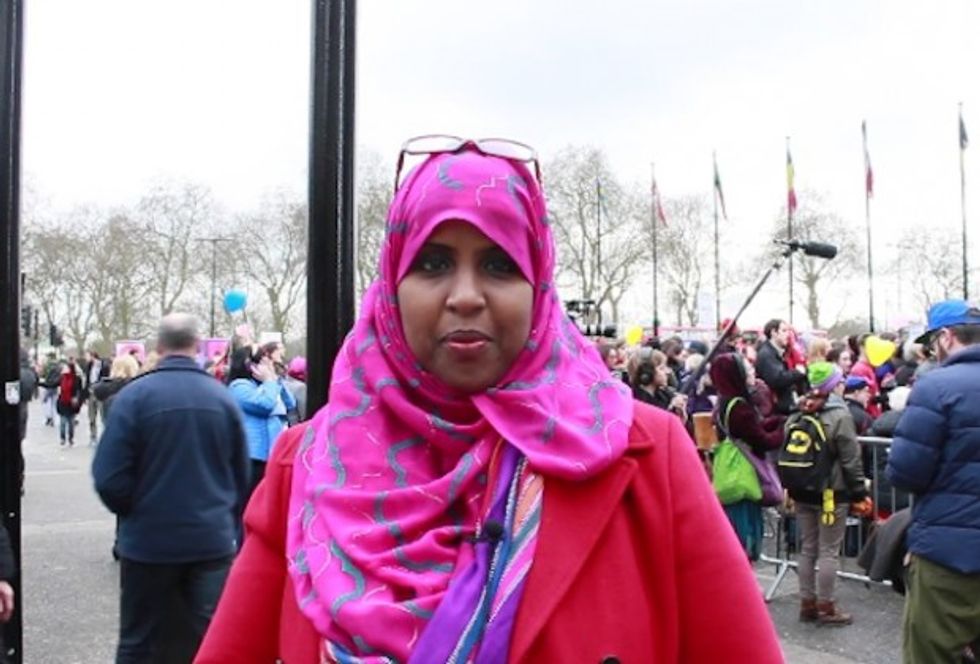 Hibo Wardere works as a teaching assistant but has devoted her life to trying to prevent at risk girls in Britain from undergoing female genital mutilation. (Image source: YouTube)
Wardere told the Evening Standard of a recent confrontation which while "scary" also offered her encouragement.
"I had a scary confrontation on the 257 bus in Walthamstow. A woman with a full niqab recognized me and ran at me screaming my name and snarling, 'You came to my child's school, you told her [female genital mutilation] was abuse,'" Wardere recalled.
"I could only see her eyes but they were full of rage. She was so angry she had to be dragged off the bus, but I was jumping for joy inside because that meant a child had confronted their parent," Wardere told the Evening Standard.
A study last year by City University London concluded that as of 2011 there were 137,000 female immigrants in England and Wales who had undergone some form of genital cutting.
In advance of the publication this week of her memoir "Cut," Wardere described to British media the excruciating procedure she was forced to undergo at the age of six in Somalia when she was pinned down by three women in a tent then cut with a rusty blade.
The mother of seven told Reuters that some British girls from immigrant families have been subjected to genital cutting during summer vacation, what she called "the cutting season," allowing the girls to recover before classes resume in the fall.
While some girls are flown to their parents' home countries, Reuters noted that cutters are also flown in to carry out the procedure in the U.K. where it is illegal.