A Florida school bus burst into flames Tuesday just minutes after the children on board were safely evacuated, WKMG-TV reported.
The bus was heading from Piedmont Lakes Middle School when the driver noticed it was having mechanical issues. After reporting this to police, he pulled over on Cimmaron Ash Way near Wekiva Springs Road in Apopka.
That's when the vehicle caught fire.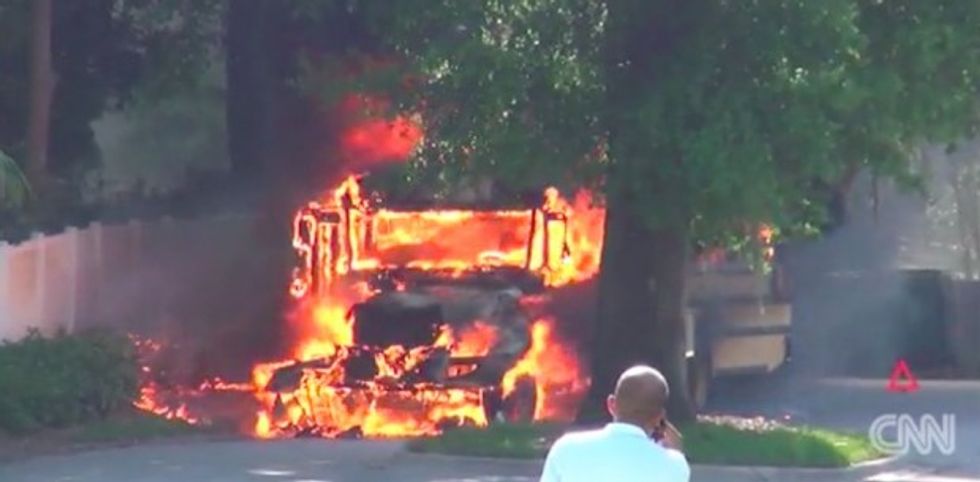 Image source: WKMG / CNN
Moments after the driver let students off, the bus exploded.
No one was injured in the bizarre incident, and students were either picked up by a parent or placed onto another bus, according to WKMG.
Several bystanders recorded footage of the blast.
"All of a sudden, ka-boom! There was one explosion, and then a few minutes later another explosion," Doug Alexander, a witness who sent WKMG a cell phone video of the torched bus, said.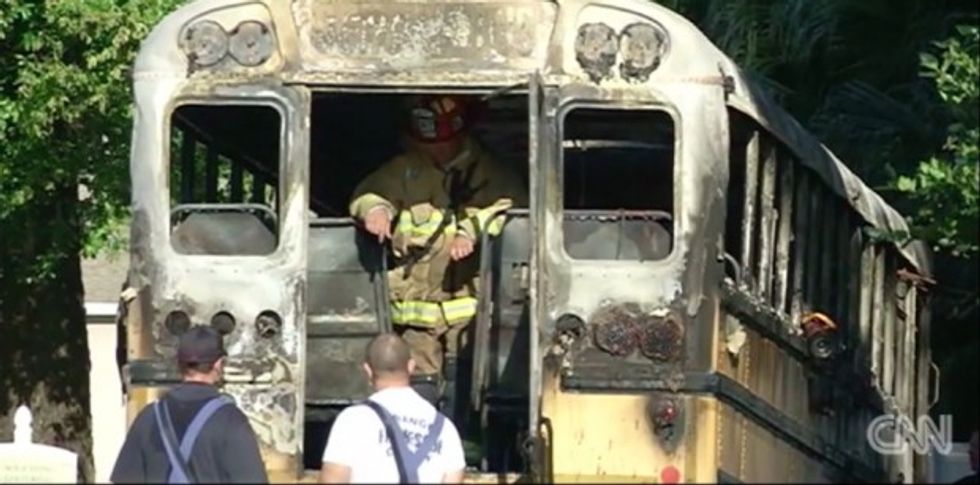 Image source: WKMG / CNN
Alexander said he saw the bus driver running away from the vehicle just minutes before it exploded.
"I asked the bus driver, 'Did everybody get out OK?' and he said, 'Yeah,'" Alexander said. "I said, 'Do you know what happened?' And he said, 'Yeah, it started smoking, we smelled smoke.' I said, 'Do you know where it came from?' He said, 'The air conditioner.'"
Alexander, still in disbelief, described what he witnessed Tuesday.
"Once you see those flames, it's like, 'Oh man, that thing is going to blow up,'" he said.
Sean Rogers said that when he arrived to pick up his 14-year-old daughter, who was on the bus full of kids, he started shooting his own video.
"The kids that were on the bus with her, they got transferred to the other bus before it caught on fire, so she was one of the only few that actually got to see it go up in flames and catch some of the explosions," Rogers told WKMG.
Rodgers expressed his appreciation for the driver who acted so quickly.
"I would tell him thank you very much for saving all those children's lives," he said.
As of Wednesday, detectives had yet to determine what caused the explosion.
Watch: