With the threat of Ebola largely in the past, the Obama administration will transfer the leftover funds to help fight the Zika virus.
The Associated Press reported that about 75 percent of the $600 million intended for Ebola will be shifted to the Centers for Disease Control and Prevention for developing anti-Zika vaccines to treat the mosquito-born illness which primarily affects pregnant women.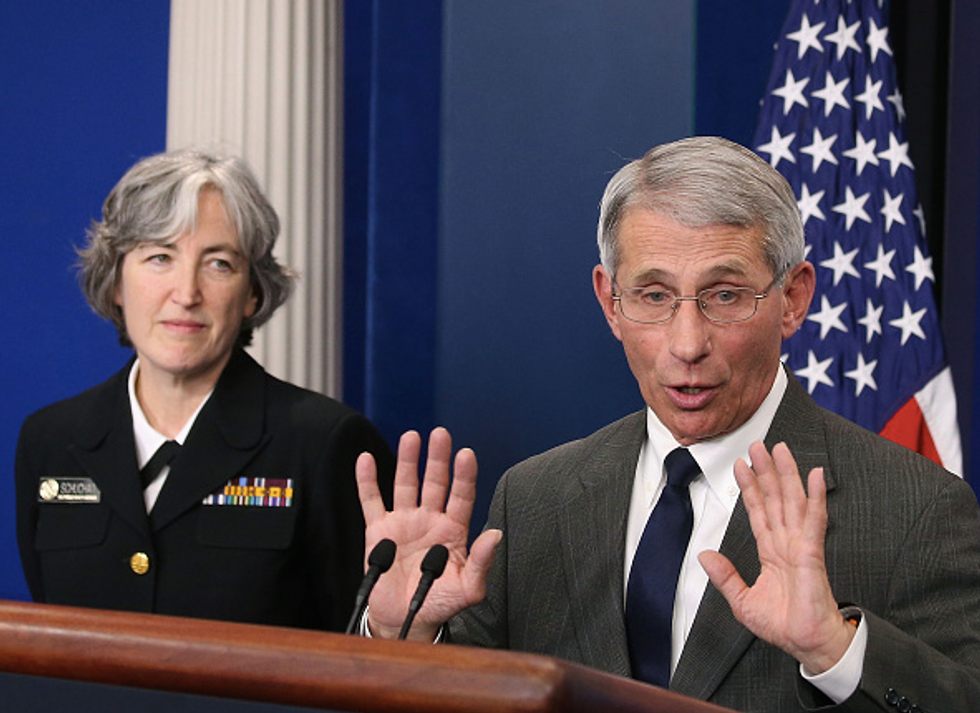 Dr. Anthony Fauci (R), Director of NIH/NIAID, and Dr. Anne Schuchat, Principal Deputy Director of the CDC, speak to the media about the Zika virus during a briefing at the White House, February 8, 2016 in Washington, DC. (Mark Wilson/Getty Images)
The AP cited Capitol Hill sources who would not go on the record until the administration announced its plans. In 2014, Congress approved $5 billion for fighting Ebola.
Zika could cause microcephaly, a serious birth defect that causes a baby's head to be too small, researchers fear, among other threats.
The president's budget calls for $1.9 billion to fight the Zika virus. However, Republican lawmakers have called for existing money to be moved toward fighting Zika.
"I told the White House I'd be supportive of a supplemental if they could show me where the money goes and what it could do," Sen. Lindsey Graham (R-S.C.), chairman of the Senate subcommittee responsible for foreign aid, told the AP.
Previously, the leftover Ebola money has been appropriated to about 30 other countries, or to fight Ebola if it were to return.