LAKEWOOD, Wash. (TheBlaze/AP) -- Two men, including one who was arrested for murder but found not competent to stand trial, have escaped from a psychiatric facility in Washington state and authorities are warning they pose a danger to others.
Lakewood police say 28-year-old Anthony Garver and 58-year-old Mark Alexander Adams escaped from Western State Hospital in Pierce County, south of Tacoma, sometime Wednesday evening.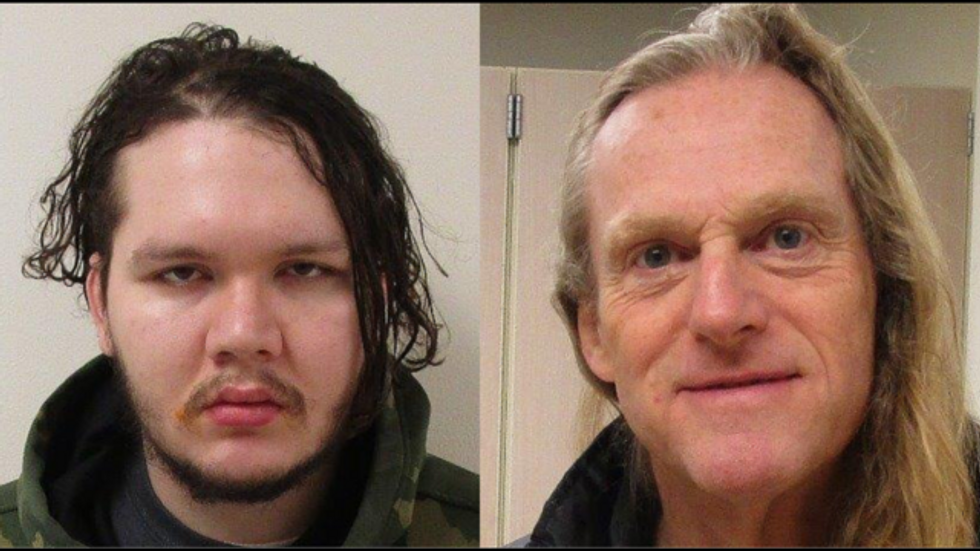 Anthony Garver, left, and Mark Alexander Adams, right. (Image source: KIRO-TV)
The only solid tip police have received so far is a possible sighting by a bus driver, police Lt. Chris Lawler said.
"They got a considerable head start so all we can really do is let the investigators do some follow up to try and find them," Lawler told KIRO-TV.
Lawler says the driver picked up a man he believes was Garver around 6 p.m. A couple hours later, he picked up a man he believes was Adams. The driver told authorities Adams was interested in going to SeaTac, home to the Seattle-area's airport. Police have requested video from the transit agency.
Both men were being treated for mental illnesses by court order when they escaped on foot. Police believe they got out through a loose window in their room, CBS News reported.
Hospital staff described them as "dangerous to others," ABC News reported.
Garver was arrested for murder in 2013 but found not competent to stand trial. Adams was arrested for domestic assault in 2014 but also found not competent for trial.
Police are urging anyone who spots them to keep away and contact authorities.
Police are making automated calls to Lakewood and Steilacoom residents near the hospital to tell them to keep an eye on the department's Facebook page and local news websites for more information.
–