The San Antonio (Texas) Independent School District has launched an investigation after a cellphone video surfaced showing one of its police officers body slamming a 12-year-old female student on a brick walkway last month.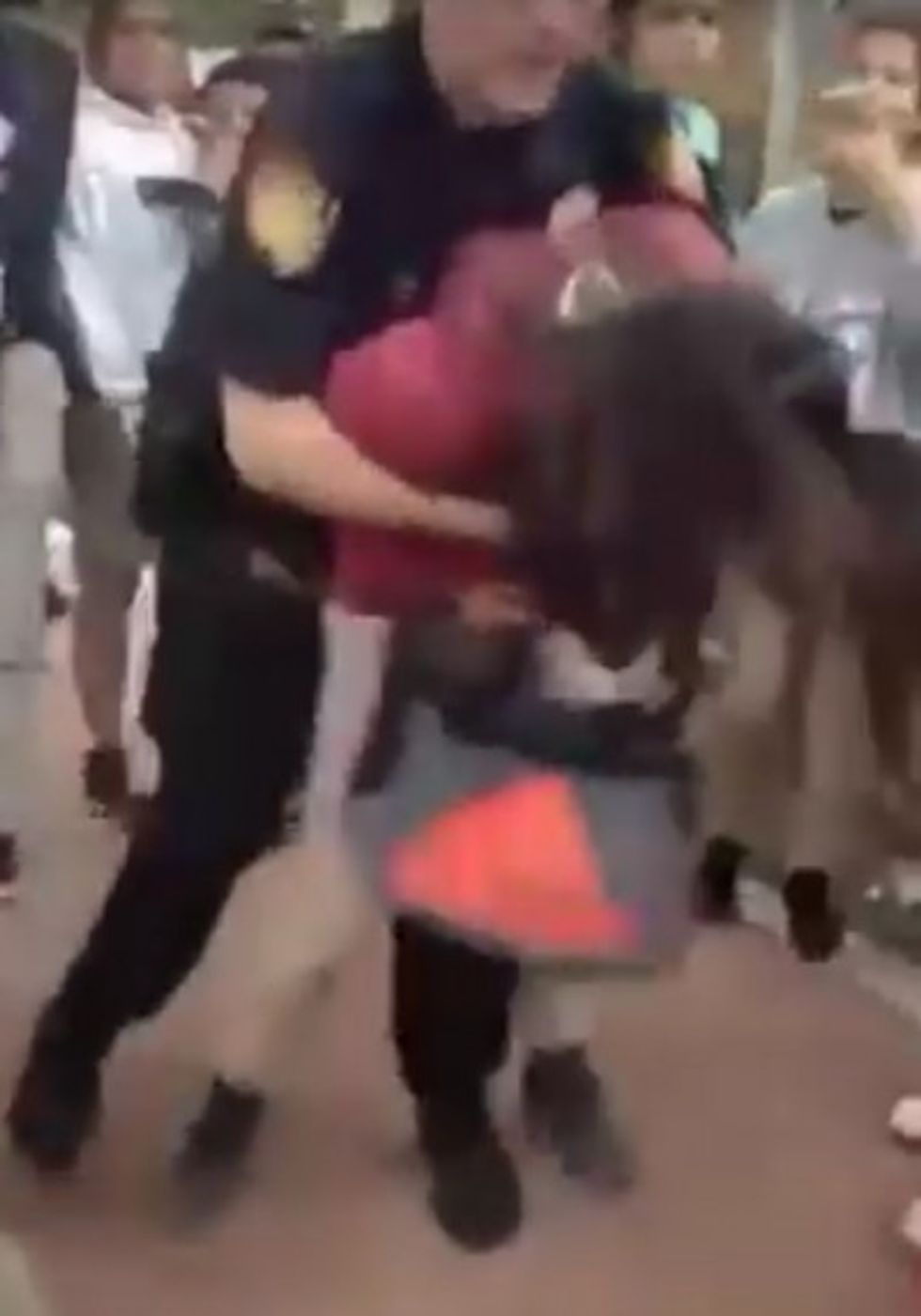 Image source: YouTube
"We need to find out the details as to what occurred," Leslie Price, spokeswoman for SAISD, told KSAT-TV, "but I can say that we will not tolerate excessive force in this district."
The 33-second clip showed Officer Joshua Kehm holding sixth-grader Janissa Valdez from behind, then lifting her up and throwing her to the walkway as a large group of Rhodes Middle School students circled around the pair and yelled.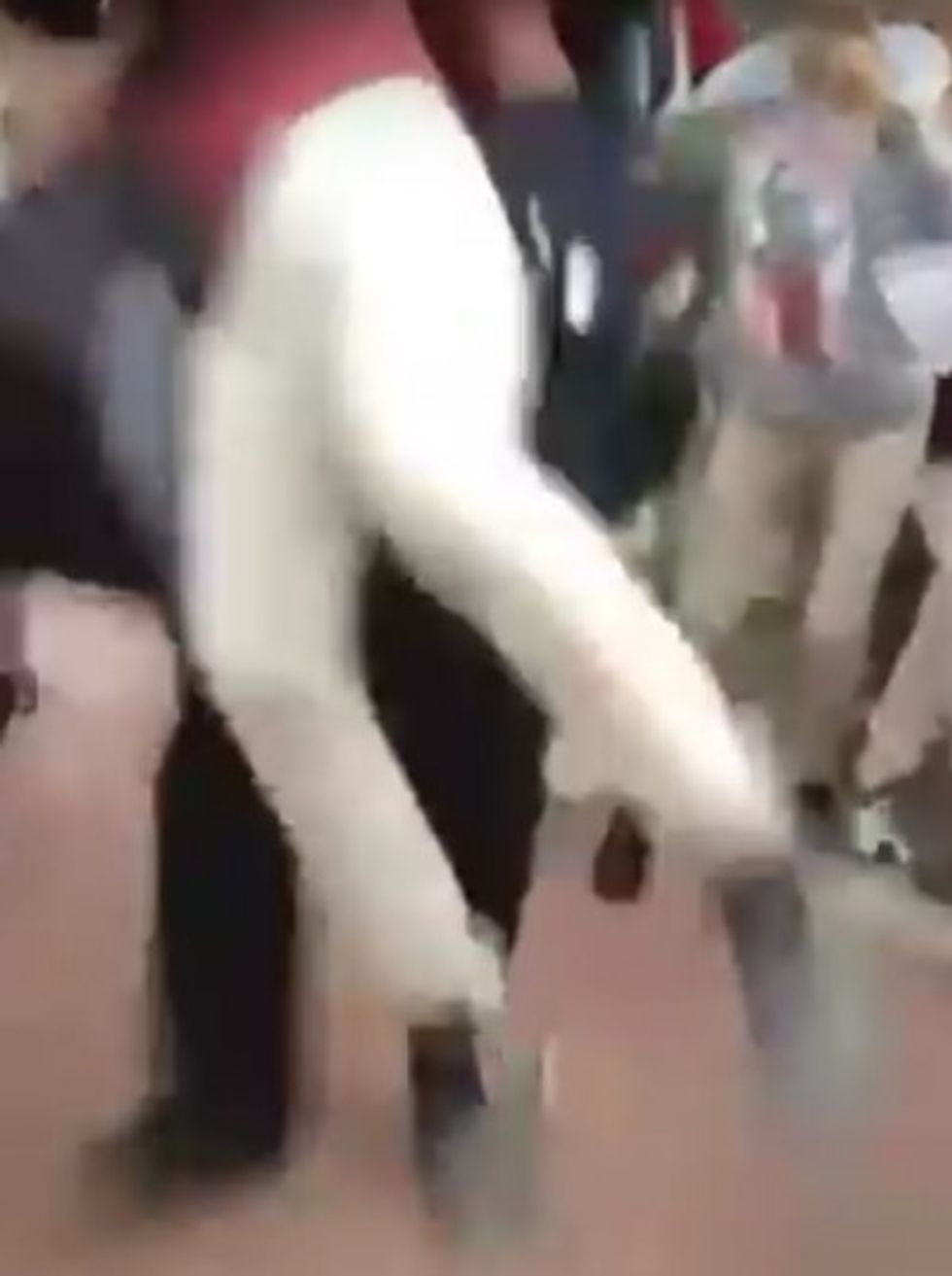 Image source: YouTube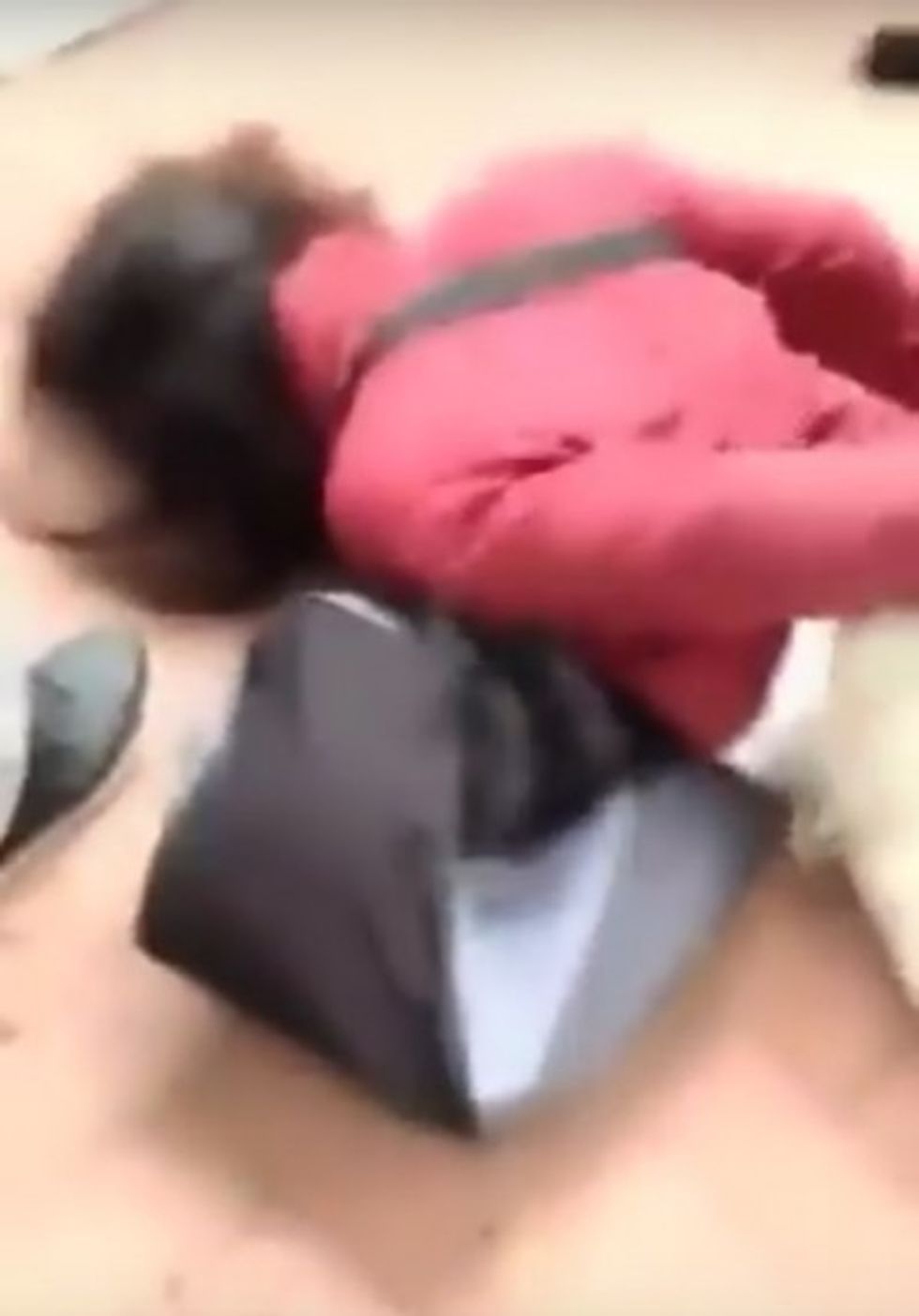 Image source: YouTube
Valdez received a swollen bruise near her right eye, KSAT said.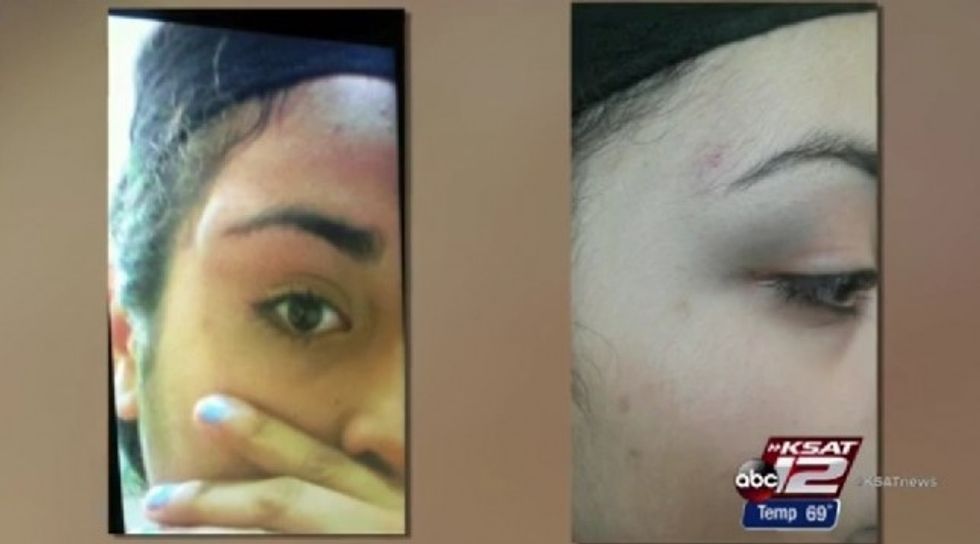 Image source: KSAT-TV
The district was made aware of the video Tuesday, and that night the SAISD police chief got a link to the clip; Kehm was placed on paid administrative leave Wednesday, KSAT reported.
Kehm's LinkedIn page said he previously worked as a "non-lethal weapons instructor" for the U.S. Air Force, according to the San Antonio Express-News, and that he enlisted in the Air Force in 2007. His LinkedIn page appeared to be down Thursday.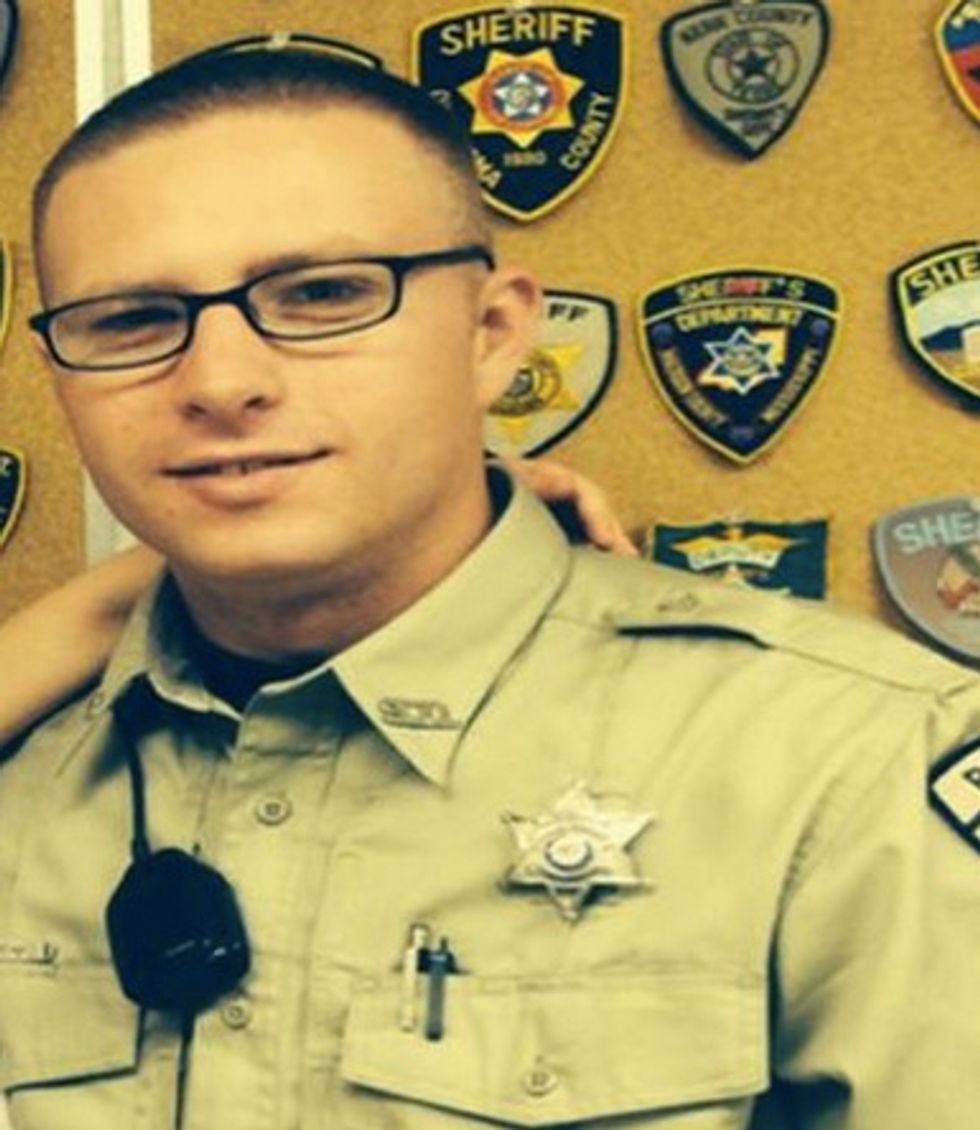 Joshua Kehm (Image source: LinkedIn via San Antonio Express-News)
Gloria Valdez, Janissa's mother, told the station she arrived at the school to pick up her daughter just moments after the March 29 incident, for which she was handed a two-day suspension.
"I was upset," she told KSAT after having seen the cellphone video. "I was angry, because I still couldn't believe that he had done that to her. And then she told me, 'Mom, I wasn't fighting. Why would he do that?'"
"Supposedly the other little girl wanted to argue with my daughter, but I honestly don't know the reason why," Valdez told the Express-News. "I told her she wasn't allowed to get in fights anymore because the administrators told her, 'next time you'll go to jail and mom gets a fine.' They [told her] next time make sure the administrator knows before anything else happens."
Valdez told the Express-News her daughter previously was suspended for three days for fighting after being bullied and attacked. But after this latest altercation, she hasn't yet returned to school over fear of what other students may say to her, KSAT reported.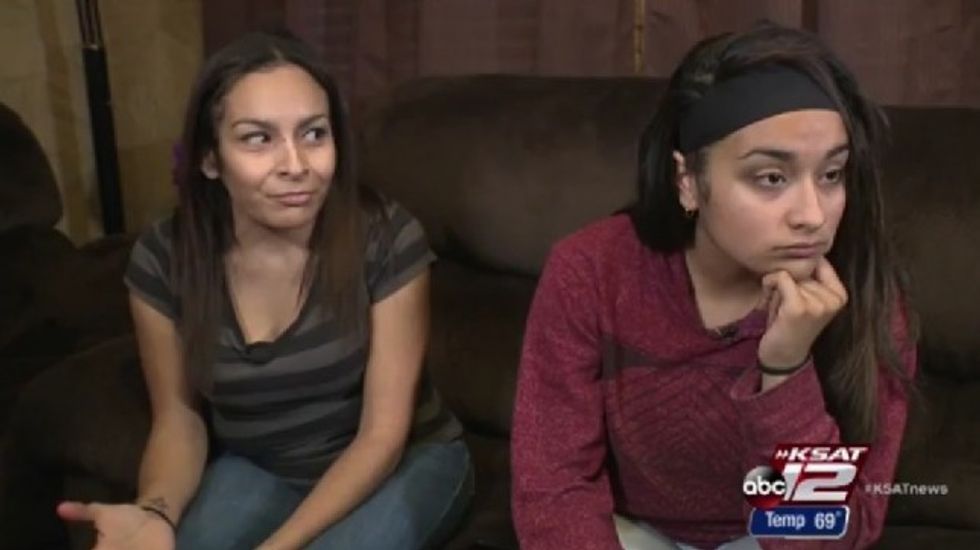 Gloria Valdez, left, and her daughter, Janissa Valdez (Image source: KSAT-TV)
In regard to the March 29 incident, Janissa Valdez told KSAT she and another student planned to meet after school to talk because Valdez heard that the other student was speaking badly of her.
"I was walking toward her, telling her, 'Let's go somewhere else,' because there was a lot of people," she told the station. "Then that's when other people came over and the officer thought we were going to fight, so that's whenever he came and did that."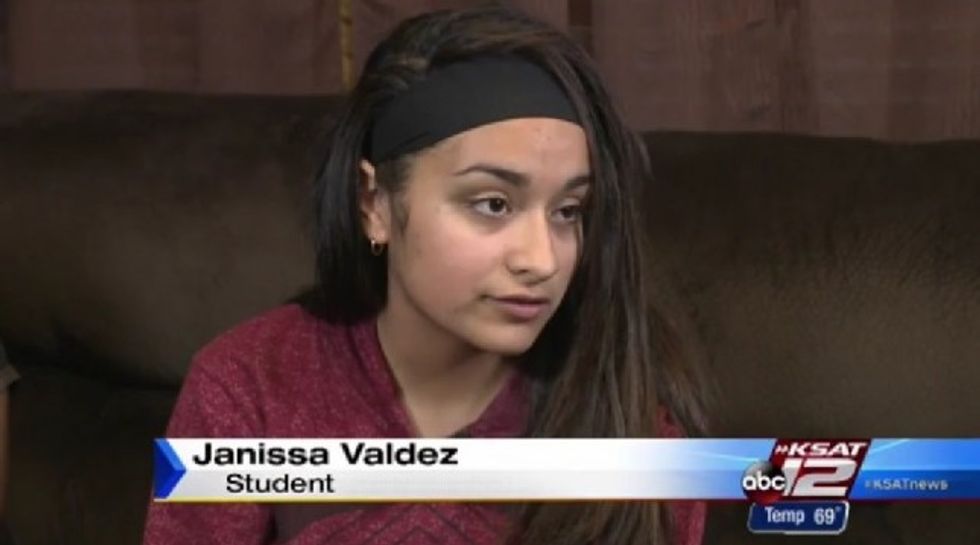 Image source: KSAT-TV
Janissa Valdez told KSAT that a fight with the other student didn't happen but that a vice principal had asked the pair to separate.
A group of students told the station off camera they saw the officer listening to the girls and trying to peacefully diffuse the confrontation — and that he was kicked several times.
But Valdez denied kicking the officer, KSAT said.
"You could actually hear her head hit the concrete. That's what hurt me the most," Gloria Valdez told the station. "And he didn't even seem like it bothered him. And he still handcuffed her after she was unconscious."
"I just want something done," she added to KSAT. "Because he could go back and do it again to my daughter or another student."
(H/T: Daily Mail)