The extradition of Romanian hacker "Guccifer" to the U.S. during the course of the FBI's criminal investigation into former secretary of state and Democratic presidential candidate Hillary Clinton's email use is "not a coincidence," an "intelligence source close to the case" told Fox News.
"Guccifer," whose real name is Marcel Lehel Lazar, allegedly accessed the email account of Sidney Blumenthal, a Clinton confidant. This hack is how Clinton's use of a personal account during her time as secretary of state first came to light.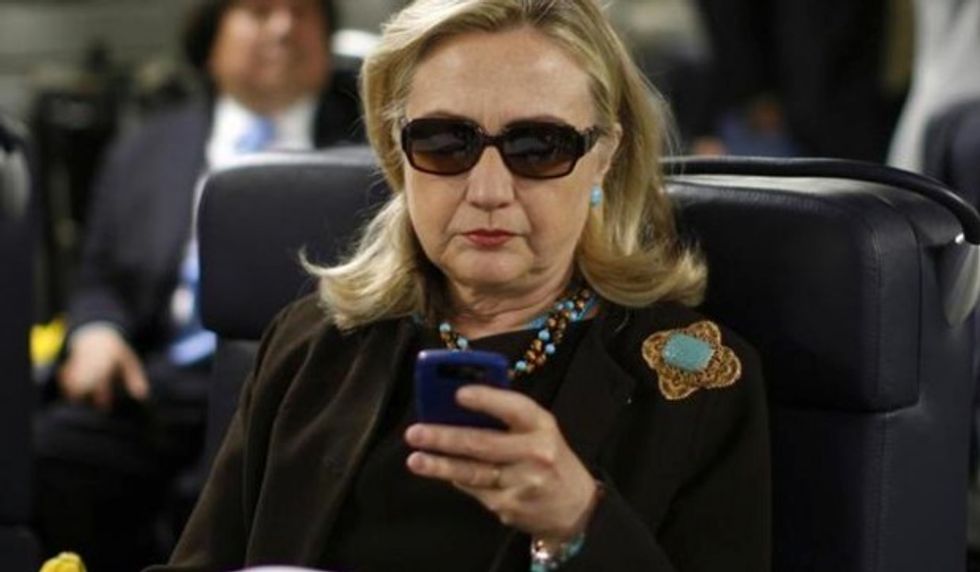 (AP Photo/Kevin Lamarque, Pool, File)
Lazar reportedly lived in a poor Romanian town with his wife and daughter. Despite having no programming skills, he was allegedly able to hack the email accounts of public figures by guessing their passwords after reading their biographies. In addition to Clinton, Lazar also reportedly hacked Colin Powell and former President George W. Bush.
Ron Hosko, the former assistant director of the FBI's Criminal Investigative Division who served from 2012-2014, told Fox News that "Because of the proximity to Sidney Blumenthal and the activity involving Hillary's emails, [the timing] seems to be something beyond curious."
Hosko, who is not part of the FBI's current probe of Clinton's emails, said that Lazar's ability to access the accounts "show[s] the relative ease of getting very close to someone in a high place in government. Not only Hillary Clinton, but Colin Powell and George W. Bush.
"It's important on a couple of levels," Hosko said. "Here is an individual in a relatively poor Eastern European country who was able to intrude on sensitive emails about activities in Benghazi."
Cybersecurity and terrorism expert Morgan Wright told Fox News, "My question is, why now – why just these cases, and why was it so important to bring him [to the U.S.]?"
"I go back to what's in common, and that's the exposure," Wright said.
Fox News characterized Lazar's extradition as "an outlier" because hackers are typically "in the event of major financial theft" rather than "cases involving a breach of personal privacy."
Hosko also said that the level of commitment of resources the FBI devoted to Lazar's extradition is significant.