According to a new study from the University of Munster, Syrians already living in Germany say they favor capping the number of refugees allowed into the country, the English-language website The Local reported.
Notably, 46 percent of the Syrians surveyed said they feared terrorists might be among the newly arrived migrants.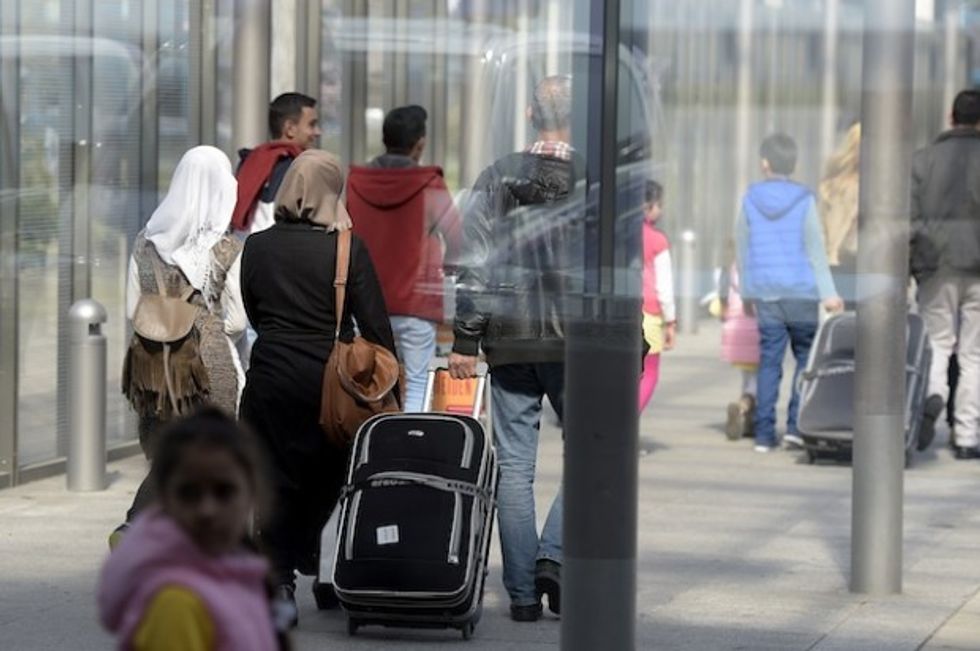 Syrian refugees walk past a hall after landing at Hanover airport, central Germany, on April 4, 2016. The first Syrians arrived in Germany from Istanbul under a controversial EU-Turkey migrant pact. (Tobias Schwarz/AFP/Getty Images)
The Local reported that the study examined the attitudes of 500 Syrians who have lived in Germany for an average of 20 years, including about one-fifth who were born in Germany.
According to the study, about half said the government should set a limit to the number of new refugees accepted.
At the same time, more than two-thirds said they agreed with Chancellor Angela Merkel's refugee policy slogan "we can do it."
The German leader has used the optimistic phrase to defend her policy that drew more than a million asylum seekers just last year.