A female fan of The Story So Far was caught on video climbing onstage at the band's Sunday show at the Mod Club Theatre in Toronto, Canada, just as a song began.
She was seen adjusting her hair a couple of times while holding her cellphone in front of her during a noticeably lengthy prep for what was gearing up to be a memorable selfie.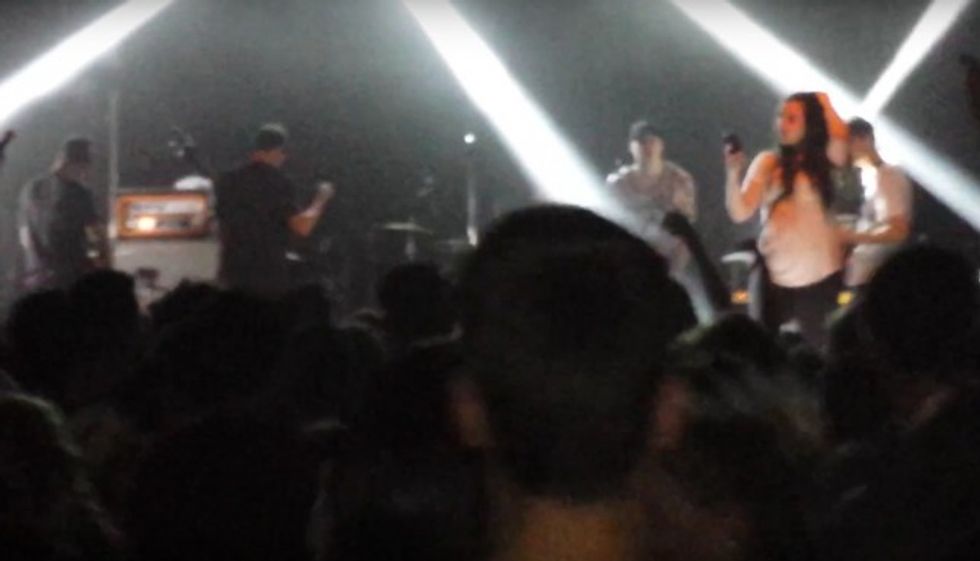 Image source: YouTube
Big mistake.
The band's lead singer Parker Cannon apparently had enough of all the waiting around and was seen on the clip running up to the fan from behind and kicking her off the stage — literally.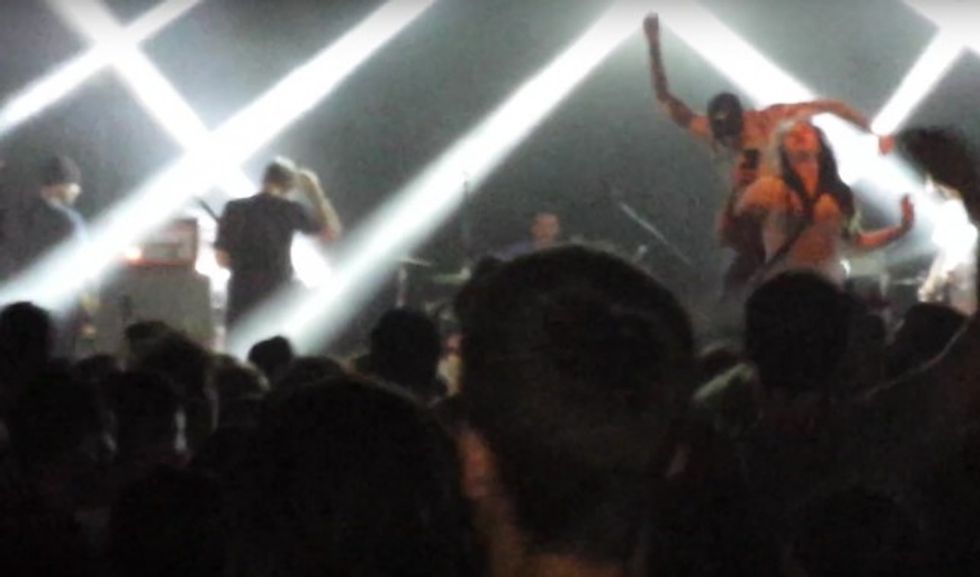 Image source: YouTube
His was seemingly a kind of flying boot to the rear — and alas, before she had a chance to snap her selfie of a lifetime. And to the delight of the crowd.
The action starts at the 30-second mark. (Content warning: Profanity):
(H/T: Alternative Press)