Vermont Sen. Bernie Sanders is the most liked 2016 presidential candidate — among Republicans and Democrats — according to a new poll released Tuesday.
The new Associated Press/GfK survey found that 48 percent of Americans view Sanders as favorable, while just 39 percent view him unfavorably. That's the best net favorability rating among all 2016 candidates.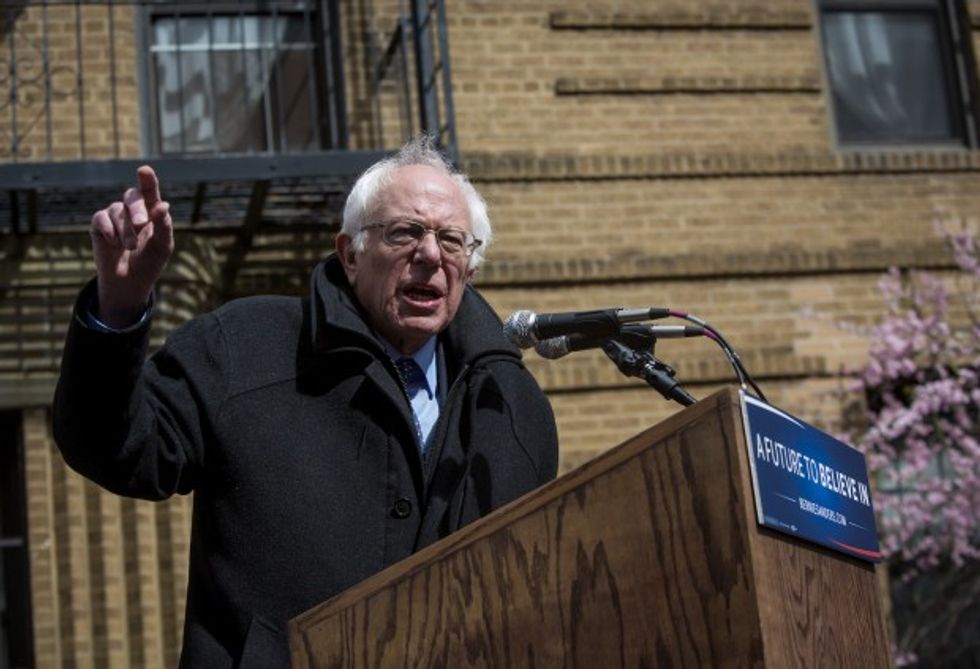 Eric Thayer/Getty Images
Sanders' main rival, Democratic front-runner Hillary Clinton, was found to be, overall, an unfavorable candidate. The survey found that only 40 percent of Americans view her favorably, while 55 percent view her unfavorably.
Republican front-runner Donald Trump was found to be the most unfavorable 2016 candidate. The poll revealed that only 26 percent of Americans view him favorably, while a whopping 69 percent have an unfavorable view of the billionaire.
Voters also see Sanders, the self-described socialist, as an electable general election candidate, the poll found. Only 38 percent of respondents polled said they definitely wouldn't vote for Sanders in the November general election, compared to 51 percent who said the same of Clinton and 63 percent who said the same of Trump.
Still, the poll found that most Americans believe the former secretary of state is most capable of winning the general election. Eight-two percent said she could capture the White House, compared to just 60 percent of respondents who said the same of Sanders and Trump.
The Associated Press/GfK poll of 1,076 Americans was conducted via online surveys between March 31 and April 4. It's margin of error is plus or minus 3.3 points.
—
Follow the author of this story on Twitter and Facebook:
[facebook //www.facebook.com/plugins/like.php?href=