Fox Business host Neil Cavuto clashed with one of the organizers of the "Million Student March" after she called capitalism "illegitimate" Thursday.
Darletta Scruggs, a protest leader, said that the government should "reassess its priorities" and argued that funds spent on the "nuclear arsenal" would be better spent on education.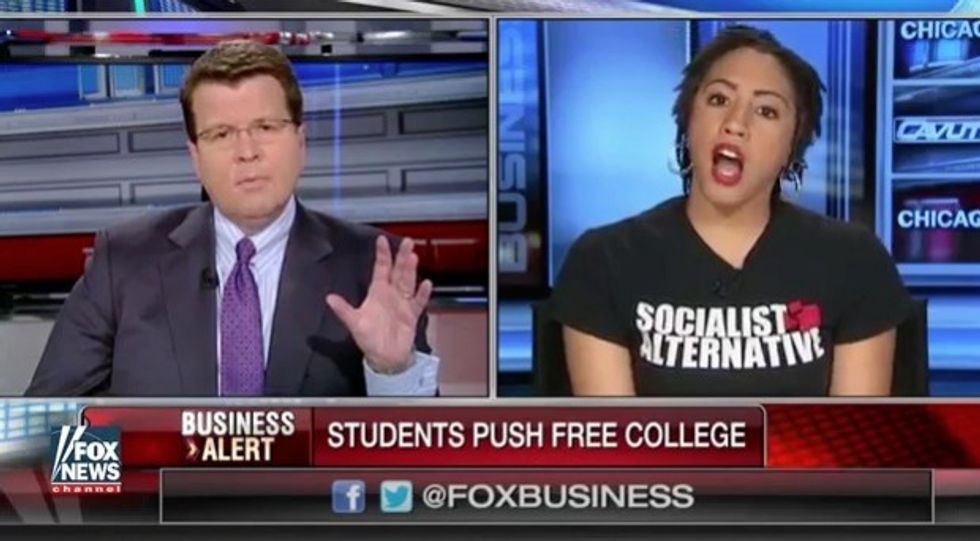 Image source: YouTube
"We're spending our money on wars, we're spending our money on tax breaks for big, wealthy corporations," Scruggs said. "This system of capitalism has proven itself illegitimate, and it cannot provide basic things like education, shelter [and] health care."
Scruggs, a supporter of Democratic presidential candidate Vermont Sen. Bernie Sanders called former Secretary of State Hillary Clinton "the candidate of Walmart, Wall Street and war."
Cavuto pressed Scruggs on what her ideal tax rate would be.
Scruggs replied that she wants to see taxes raised for "those who are making billions of dollars" and "Wall Street bankers."
"Billionaires, not millionaires," Scruggs said.
Watch the debate below: