Country singer Zac Brown was reportedly caught at the scene of a hotel drug bust in Palm Beach, Florida, early last Friday — but it seems local police didn't want people to know that.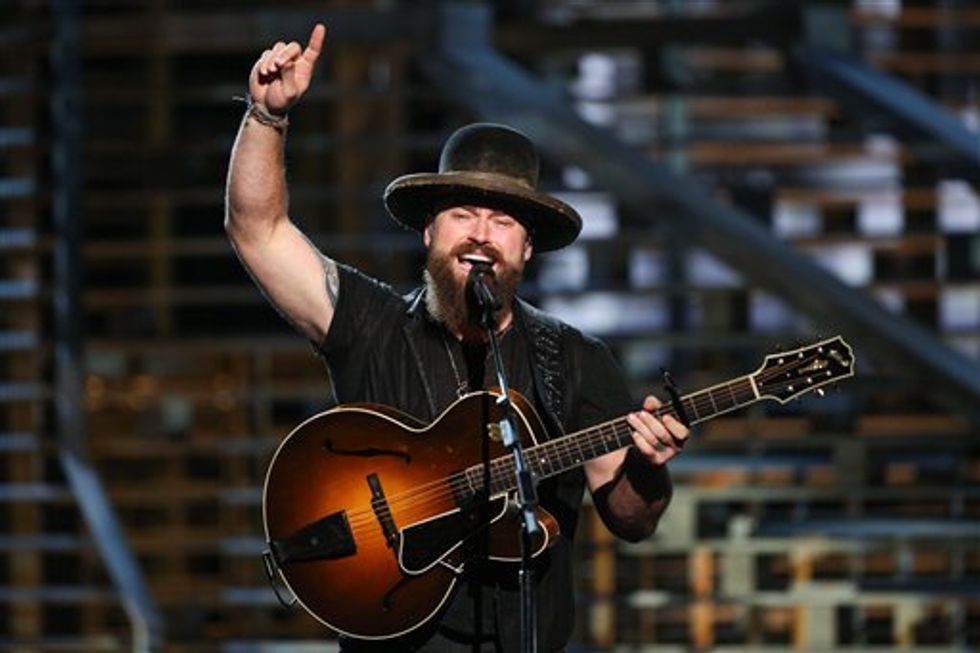 Country singer Zac Brown (Rich Fury/Invision/AP)
After receiving a call last week, police arrived at the Palm Beach Four Seasons hotel to check out a suspicious vehicle, police reports obtained by Fox News show. The officers approached the driver of the vehicle, who gave them permission to search the car.
Inside the vehicle were 35 small plastic bags containing white powder later determined to be cocaine.
When the police arrested the driver, he told them he was with two other women, who were in the hotel. When officers entered the hotel room, they found nine people inside — and one of them was Brown.
The country star's name is listed on the event report. However, Palm Beach officials have consistently denied Brown's involvement in the incident in their comments to TMZ, who said the police "repeatedly lied" about the singer's presence. A representative for the police department refused to comment further.
Additionally, Brown's representative told TMZ in an email that she "didn't get [from Zac or the team] anything to add."
One man was ultimately arrested for marijuana possession along with two women who were charged for possessing cocaine.
Brown was reportedly in Palm Beach to attend a charity auction at Barrett-Jackson.
The Zac Brown Band, best known for country hits like "Chicken Fried," "Cold Weather" and "Homegrown," recently released a new song, "Beautiful Drug," which became the group's 13th song to hit No. 1 on the Billboard Country Airplay chart.
UPDATE 3:25 p.m. EST:
Brown issued a response on his Facebook page Friday afternoon, assuring fans he "had no idea" that those he was with were in possession of drugs, adding that he "cooperated fully" with the police and is not part of any ongoing investigation.
"My dad always said nothing good ever happens when you stay out late," the singer wrote. "It's a lesson I learned the hard way last week, being in the wrong place at the wrong time."
Brown said he was only at the Miami-based party for a short time when police arrived and arrested those in possession of illegal drugs. He said he did not personally know those involved, but nevertheless regrets showing up for the event.
"Everyone is responsible for their actions, and I regret using poor judgment and putting myself in that position," he wrote. "[N]ext time I'll make sure to remember what my dad taught me."
See the country star's full post:
—
Follow the author of this story on Twitter: