Democratic frontrunner Hillary Clinton addressed a packed house at Al Sharpton's National Action Network convention in New York City on Wednesday.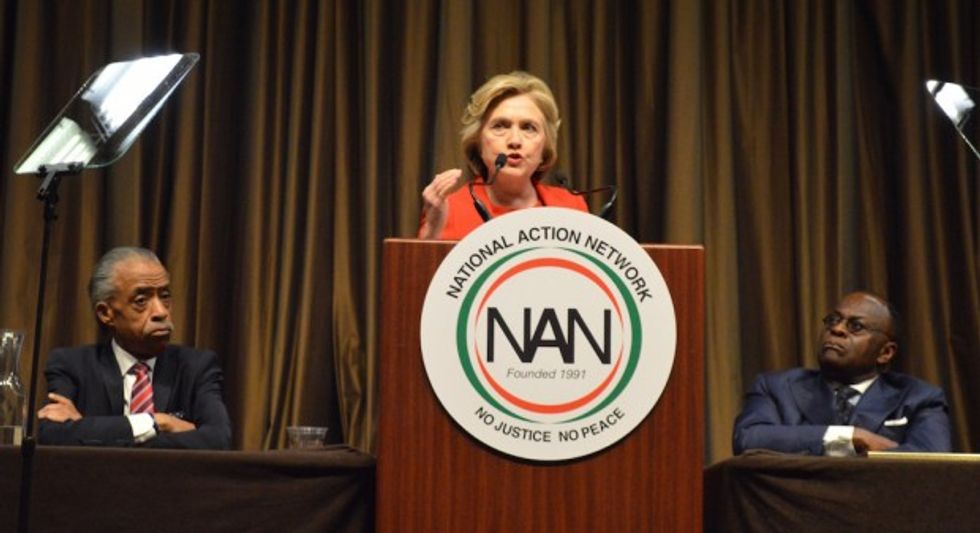 Image source: Mike Opelka / TheBlaze
TheBlaze was in attendance to cover the candidate's speech and noticed something strange happening in the middle of the press photographers and reporters gathered at the front of the massive hotel ballroom.
Approximately 20 minutes into Clinton's address, one member of the press pool suddenly stood up, turned her back to the podium, pulled a small dog from her large purse and began snapping "selfies" with Clinton positioned in the background.
We captured the moment.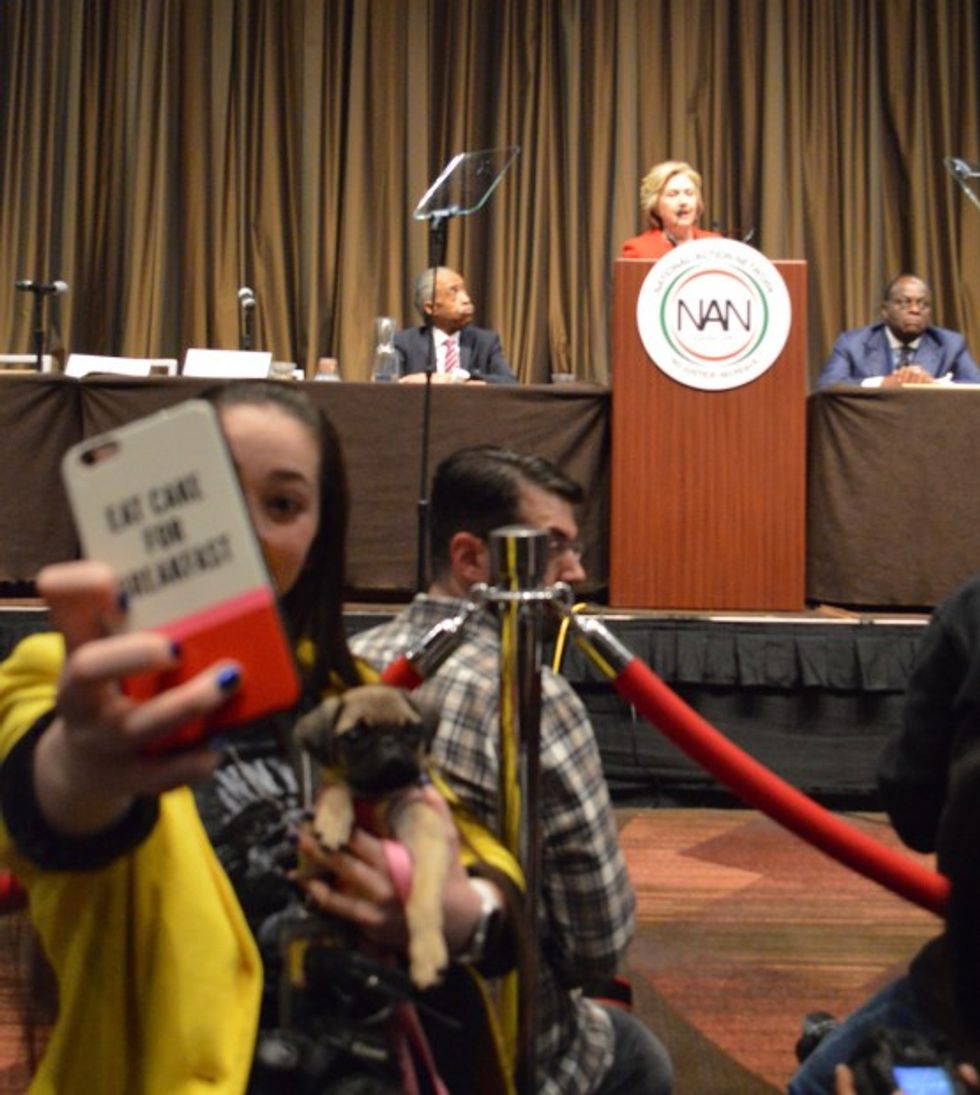 Image source: Mike Opelka / TheBlaze
TheBlaze also spoke with the young woman who brought a four-month-old puppy to the event. Her name is Pavlina Osta, an 18-year-old "celebrity reporter" who also hosts a syndicated radio show and holds a Guinness Record for executing the most interviews in one day: 347 interviews in a 24-hour period, with each interview having a minimum of five questions. All of the questions were unique.
Saturday, Osta was interviewed on TheBlaze Radio and explained how she managed to get a dog past the Secret Service's tight security.
__
Follow the author of this story on Twitter and Facebook: