This week "Saturday Night Live" aired a faux movie trailer in its last clip of the night that parodied the recently released Christian film, "God's Not Dead 2."
The sacrilegious spoof features a woman named Beth (Vanessa Bayer), a "small town baker without a care" who suddenly finds herself in the middle of a high-stakes legal battle after refusing to bake a wedding cake for a gay couple.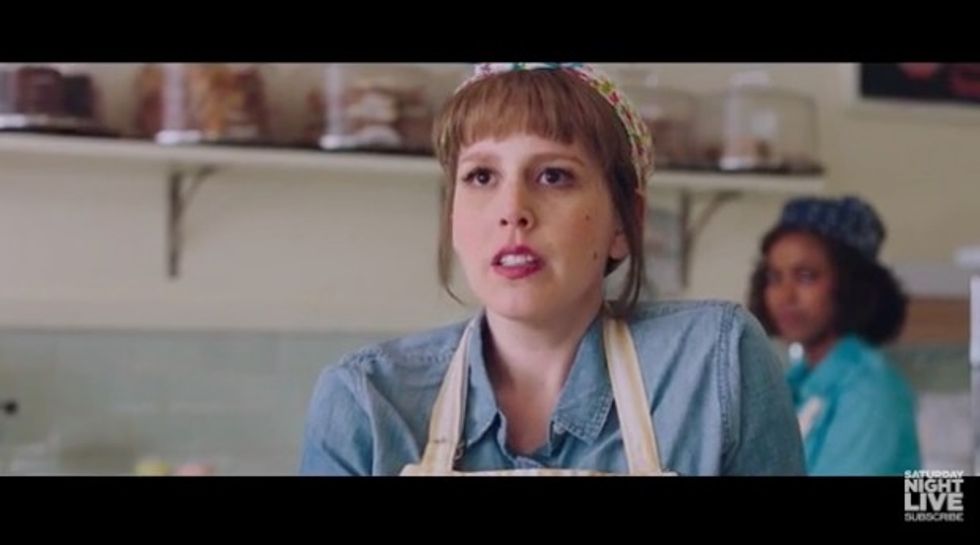 Image source: YouTube / "SNL"

In the parody, titled, "God is a Boob Man," Beth's big challenge is to prove to a embattled nation that "God's not gay."
The trailer alludes to several high-profile legal disputes involving American Christians whose religious beliefs about marriage have landed them in trouble with the law.
"They say we're bigots, but Christians are the most oppressed group in this country," Beth (Bayer) says to a black coworker, who doesn't appear to be convinced.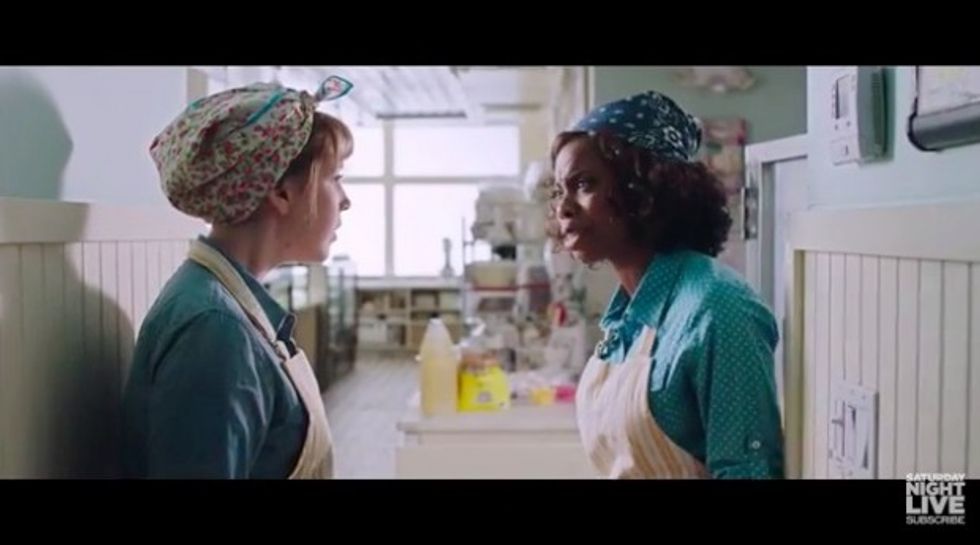 Image source: YouTube / "SNL"
"From the makers of 'God on the Run' and 'Angel in Denim: The Kim Davis Story,' a story of liberal elites run wild," the narrator says.
One scene shows an exasperated Bath bursting into a government office, where community leaders are discussing the major problems facing their state (presumably Kentucky, Kim Davis' home state).
"I want to deny basic goods and services to gay people," she says.
"Everybody out," the governor (Bobby Moynihan) says. "This is the priority now."
Beth's breakthrough moment comes when the baker is delivering her testimony in court and boldly declares, "God is a boob man!"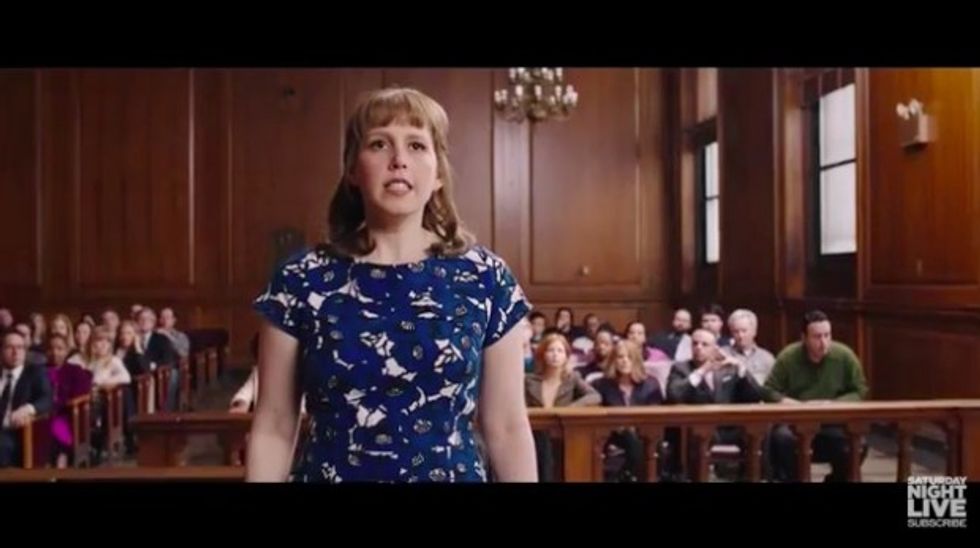 Image source: YouTube / "SNL"
In "God's Not Dead 2," the film on which "SNL" based their spoof, a teacher named Grace (Melissa Joan Hart) is also confronted with legal resistance after openly discussing her Christian beliefs at the prompting of a curious student.
"With the principal and superintendent joining forces with a zealous civil liberties group, Grace faces an epic court case that could cost her the career she loves and expel God from the classroom—and the public square—once and for all!" the official film synopsis reads.
Watch: