Kentucky clerk Kim Davis has been obeying orders to issue marriage licenses to same-sex couples since her 5-night stint in jail for refusing to issue them after gay marriage was legalized in all 50 states last summer, a federal judge ruled Tuesday.
After denying the American Civil Liberties Union's request to order Davis to reissue licenses for same-sex couples after she "altered" them by removing her name from them, U.S. District Judge David Bunning ruled that Davis' licenses issued after September are eligible because they are likely valid under Kentucky law, according to the Associated Press.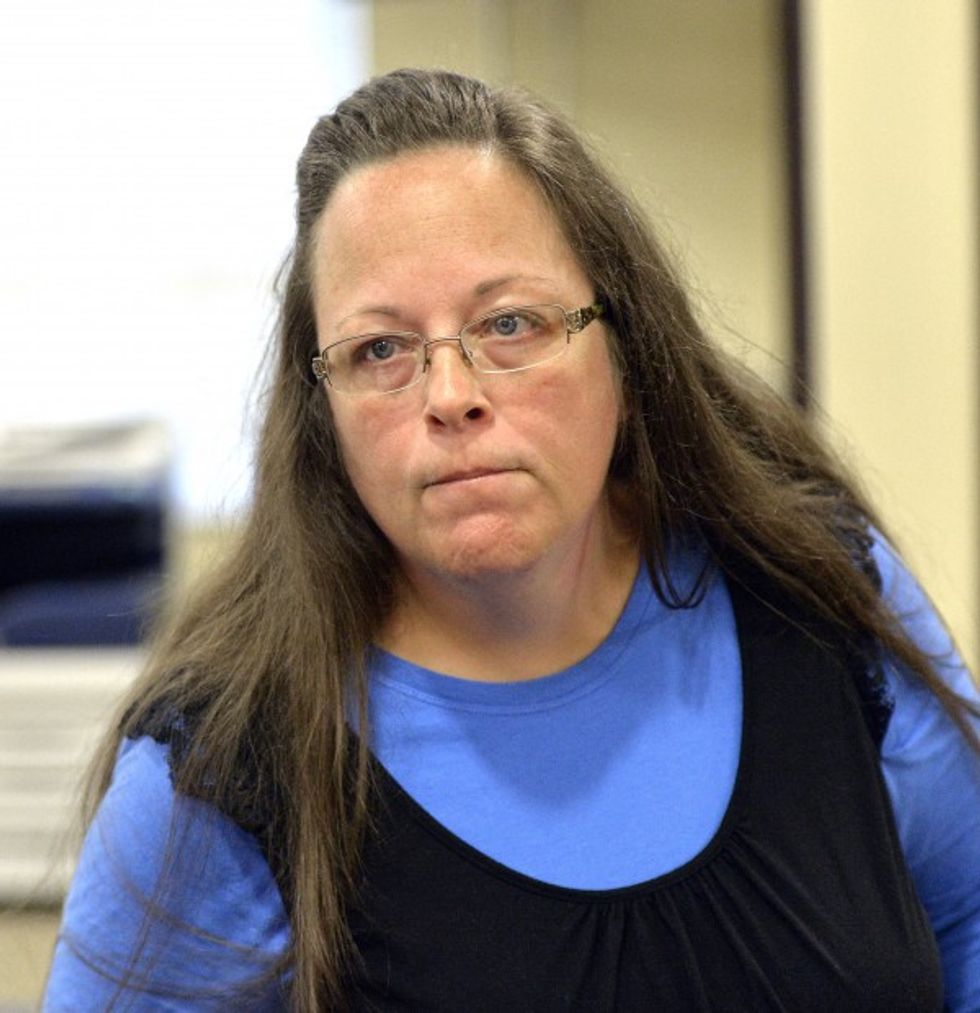 Rowan County Clerk Kim Davis listens to a customer following her office's refusal to issue marriage licenses at the Rowan County Courthouse in Morehead, Ky., Tuesday, Sept. 1, 2015. (AP Photo/Timothy D. Easley)
Davis' troubles began last summer after the Supreme Court ruled gay marriage legal in all 50 states and she wouldn't allow her office to issue same-sex marriage licenses. After he jail stint, she let her office issue the licenses but removed her name and title from them — and then the ACLU sued on behalf of four couples to force Davis to reissue the licenses.
But Kentucky Gov. Matt Bevin signed an executive order that removed the state's clerk's names from marriage licenses in December, and then Bunning ruled that Davis has been cooperating with Kentucky law and that marriage licenses issued from her office are recognizable under law.
"... there is every reason to believe that any altered licenses ... would be recognized under Kentucky law," Bunning ruled, the AP reported.
Mat Staver, Davis' lawyer, applauded the judge for his decision.
"From the beginning, we have said the ACLU is not interested in marriage licenses. They want Kim Davis' scalp," Staver wrote, according to the AP. "They want to force her to violate her conscience. I am glad the court rejected this bully tactic."
For its part, ACLU Staff Attorney Ria Tabacco Mar said that she was "heartened" by the ruling because it states that the altered marriage licenses likely will be honored, although she anticipated that the question would need to be decisively settled in Kentucky state courts.