A convenience store clerk was working Sunday evening when two suspects barged into his family-owned Brooklyn shop and robbed him at gunpoint, WCBS-TV reported.
Surveillance footage shows the clerk, Nashwan Said, attempting to wrestle a gun away from one of the suspects, who police said shot him in the hip before escaping with $400 cash and a couple of packs of cigarettes.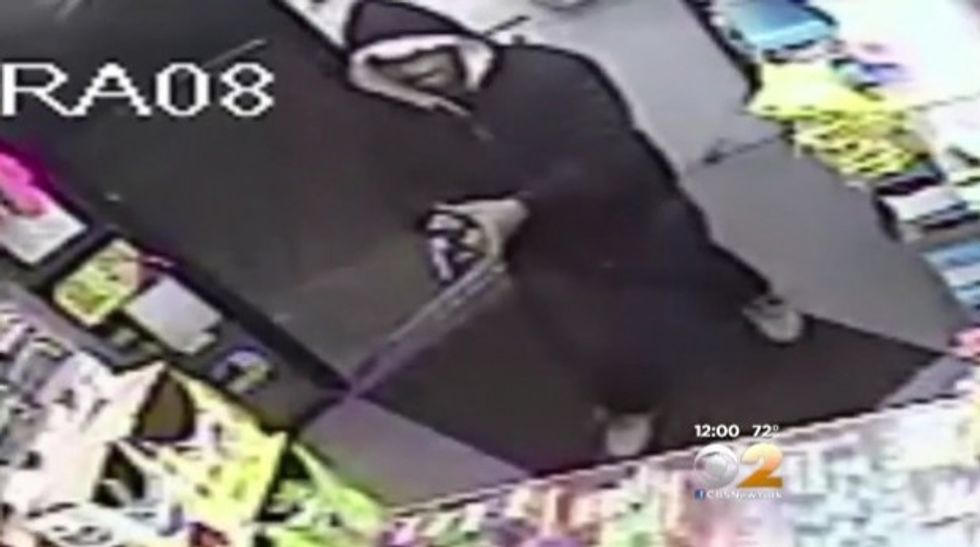 Image source: WCBS-TV
"He was going to shoot me in the stomach — I moved fast, turned my back so he hit me over here," the 35-year-old clerk said, pointing to his hip.
Just 10 hours after the incident, Said was back on the job in relatively high spirits.
"I'm fine," he said.
After getting a few hours of sleep following a visit to the hospital, Said returned Monday morning to his post behind the counter.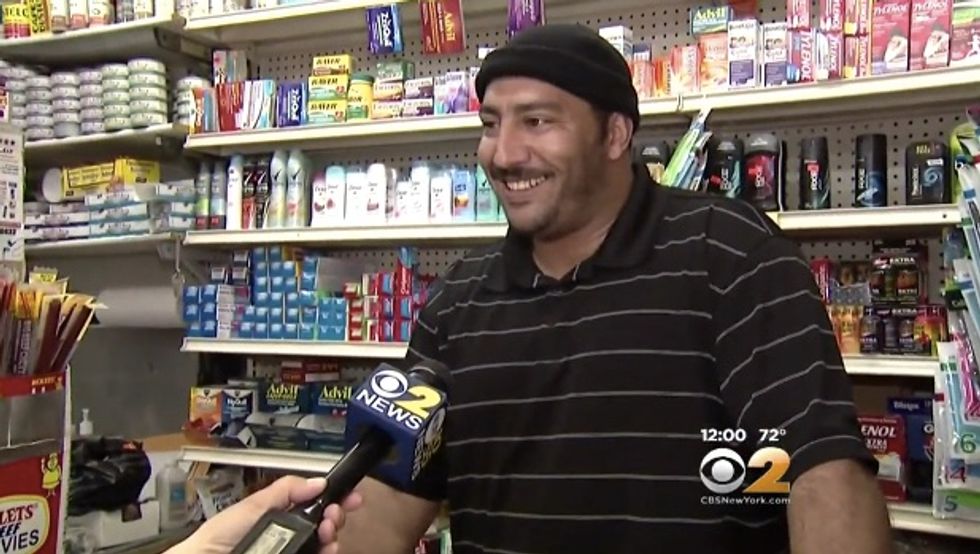 Image source: WCBS-TV
"All I can say is thanks to God," he said.
The clerk told WCBS that the incident, which occurred just after 11 p.m. Sunday, was the first time he'd ever been robbed at gunpoint.
Police are still searching for the suspected robbers, who they said fled in a black Honda.