Buffalo Bills head football coach Rex Ryan will introduce Republican presidential candidate Donald Trump tonight at a rally at First Niagara Center, he told reporters today.
"I'm going to introduce him, that's a true statement," said the coach, who was previously a supporter of New Jersey governor and former 2016 candidate Chris Christie before he dropped out of the race after the New Hampshire primary in February.
"But I'm not going to say who my endorsement is and all that stuff," Ryan added.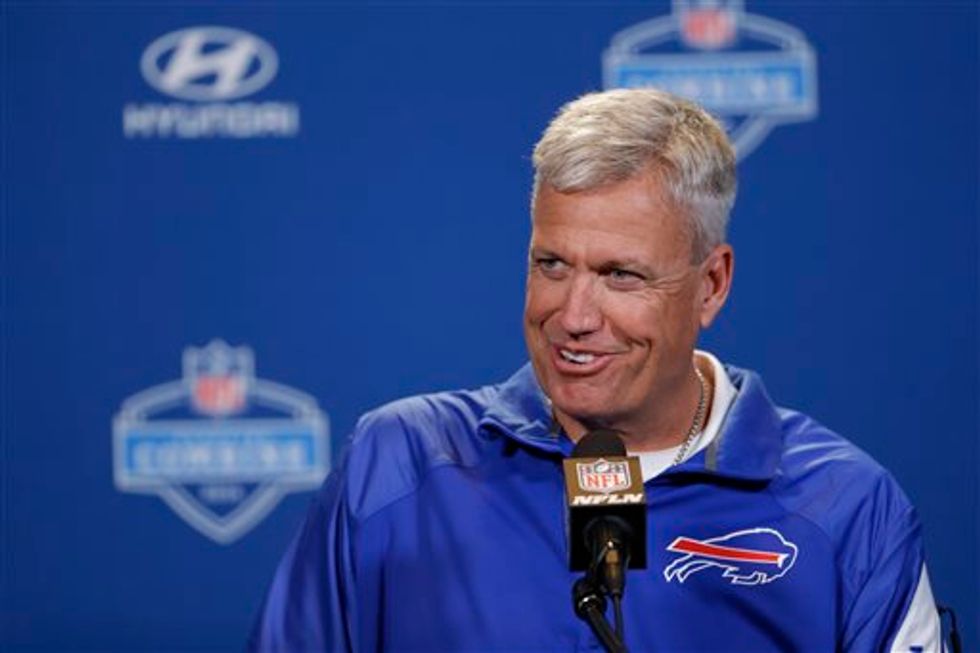 Buffalo Bills coach Rex Ryan speaks at a press conference in February. (AP/Michael Conroy)
"I will say this, Chris Christie was my guy one hundred percent because we were the lap band of brothers," he said, according to The Buffalo News. "We both had that lap band (surgery) and we are really pretty close."
Christie made waves in late February when he made a surprise endorsement of Trump for president.
—
Follow the author of this story on Twitter and Facebook:
[facebook //www.facebook.com/plugins/like.php?href=