A FedEx employee who works at the company's Memphis hub ended up in Lubbock, Texas, last Friday after he fell asleep on the job.
According to KJTV-TV, the unidentified worker was loading packages on the plane when he became extremely exhausted and fell asleep. Without noticing him in the back of the airplane, the pilots departed Memphis like normal. But sometime during the flight, the worker awoke and knocked on the plane's cockpit door.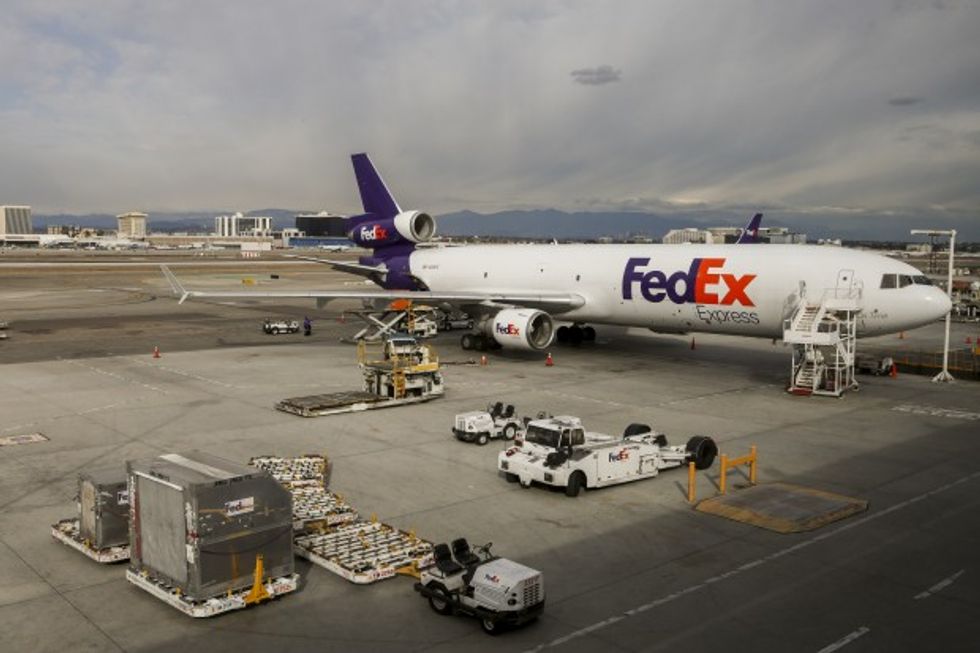 Bret Hartman/AP Images for FedEx
The pilots did not open the door and immediately notified air traffic controllers. Once the man was identified as a FedEx employee, the pilots instructed the worker to sit in a jump-seat located in the plane's cargo hull.
As a precaution, airport police, the Lubbock Police Department, the FBI and the TSA were notified of the "unusual incident" and responded to the plane once it reached Lubbock. The man was questioned, but authorities determined that he was not a threat and that his boarding of the plane was not intentional.
The worker is not facing criminal charges. Authorities released him to FedEx officials.
In a released statement, FedEx confirmed that "there was never any danger" to the plane's pilots or its cargo.
—
Follow the author of this story on Twitter and Facebook:
[facebook //www.facebook.com/plugins/like.php?href=