It's likely that when KTRK-TV reporter Steve Campion set out to cover the unprecedented flooding taking place across the Houston area, he had no idea he would become the star of his own broadcast.
Just before Campion and his crew went live for their breaking coverage of the flooding on Studemont Street in Houston, the reporter spotted a man opening the door of his vehicle in the high water. The exchange that followed was caught on film by a KTRK photographer.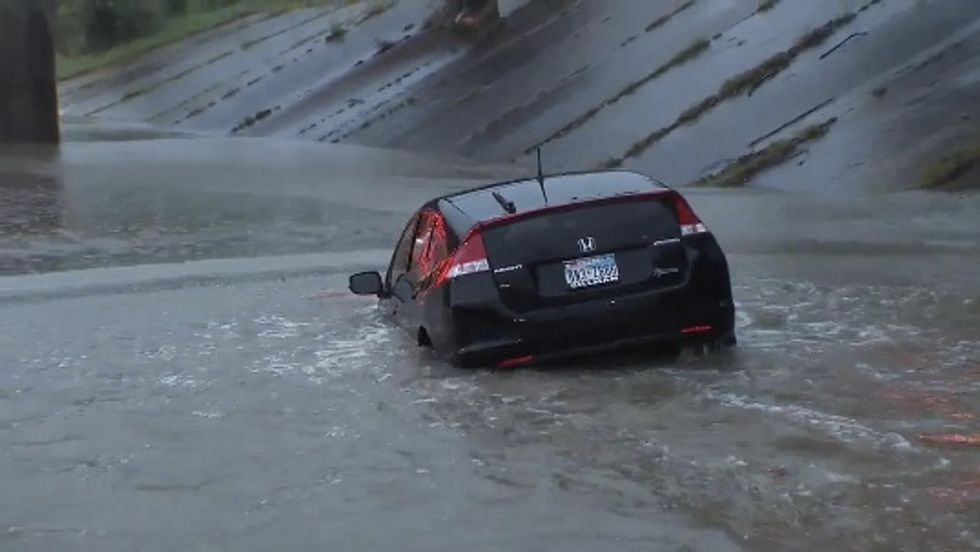 Image source: KTRK-TV
"Dude, you've got to get out of the car. You've got to get out!" Campion can be heard shouting as the car begins to sink.
Thankfully, the driver had his door open at the time.
"Swim!" the reporter cries out.
The driver, who appears to be confused and slightly hard of hearing, asks the news crew what he should do.
"Leave the car, swim!" Campion replies.
"Stay in the car?" the man asks.
Campion then walks over to the man and assists him.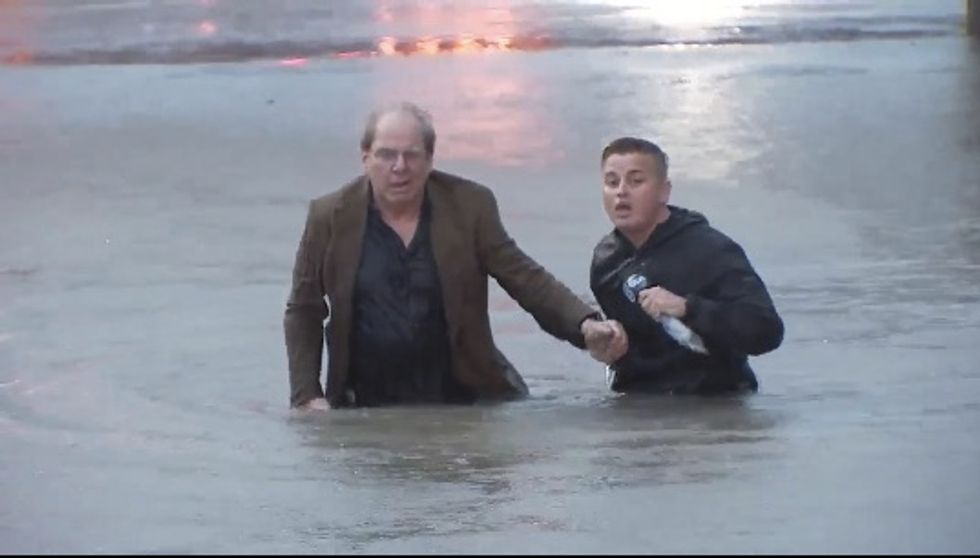 Image source: KTRK-TV
As they make their way to dry land, Campion talks to the man, "Sir, are you OK? Watch your step, sir."
"I'm OK," the man replies.
KTRK reported that the man, who later identified himself as Andy, tried to return to the vehicle, but Campion told him, "You've got to leave the car."
Moments later, the car slipped below the water's surface.