As the GOP convention draws nearer, Republican presidential candidate Donald Trump's campaign team is not only saying the billionaire businessman will be the party's nominee before the convention, but they're also reassuring the Republican National Committee he will run a "traditional campaign" with the party.
"It's the first campaign I've been involved in, I think in presidential politics, when after you've been eliminated, you're staying in the race and talking about how you're going to be the nominee," Paul Manafort, a new top aide for Trump, told NBC News. "Next week, Cruz is going to be eliminated. So the process has made its choice."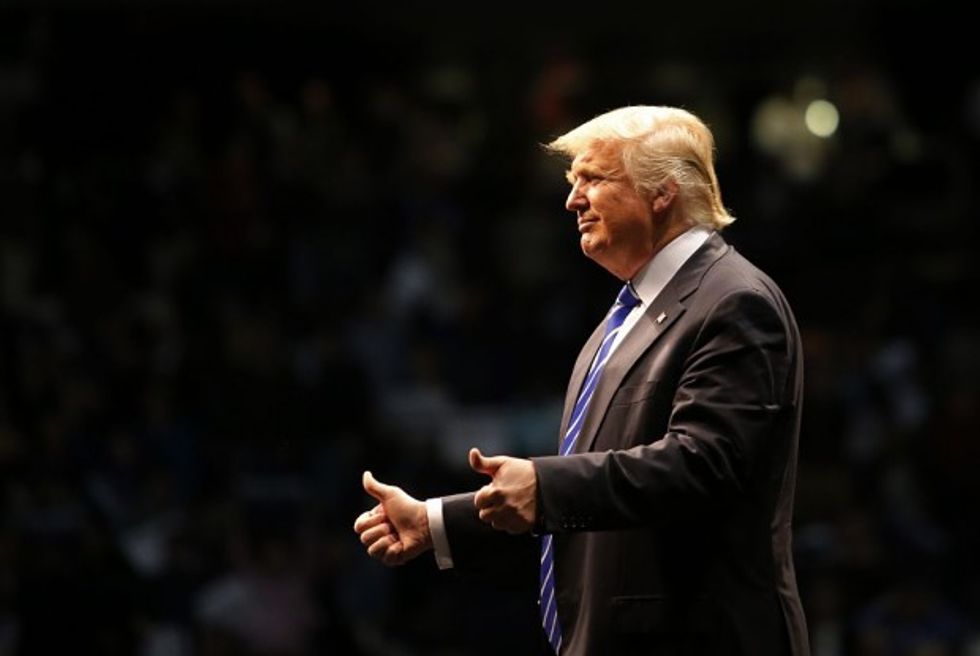 Eduardo Munoz Alvarez/Getty Images
In addition, Trump took to Twitter Thursday afternoon, calling on Republican rivals Ted Cruz and and John Kasich to drop out.
Both Ted Cruz and John Kasich have no path to victory. They should both drop out of the race so that the Republican Party can unify!

— Donald J. Trump (@realDonaldTrump) April 21, 2016
But promising to be the GOP nominee was not the only reason Manafort and Rick Wiley, the former campaign manager for Wisconsin Gov. Scott Walker (R) who has since joined Trump's team, were visiting Republican leaders in Florida Thursday.
"We're here to let them know that we're going to run a traditional campaign with them," Manafort said. "We are Republicans, we're running as a team and we want them to understand that we're going to be working with them."
One of the main concerns party leaders have is finances for the presidential race and for down-ballot races, which are necessary to ensure the Republican Party maintains — and expands — its presence in the House and Senate.
"I think [Trump], leading the effort of the united Republican Party, can raise the money they need to beat Hillary Clinton," Manafort insisted.
—
Follow the author of this story on Twitter: