Following the unexpected death of pop superstar Prince Thursday, Minnesota authorities announced Friday that there is "no reason" to believe the singer committed suicide.
Though Carver County Sheriff Jim Olson said he could not discuss many details surrounding Prince's death, he did confirm that there were no "obvious signs of trauma" on the musician's body.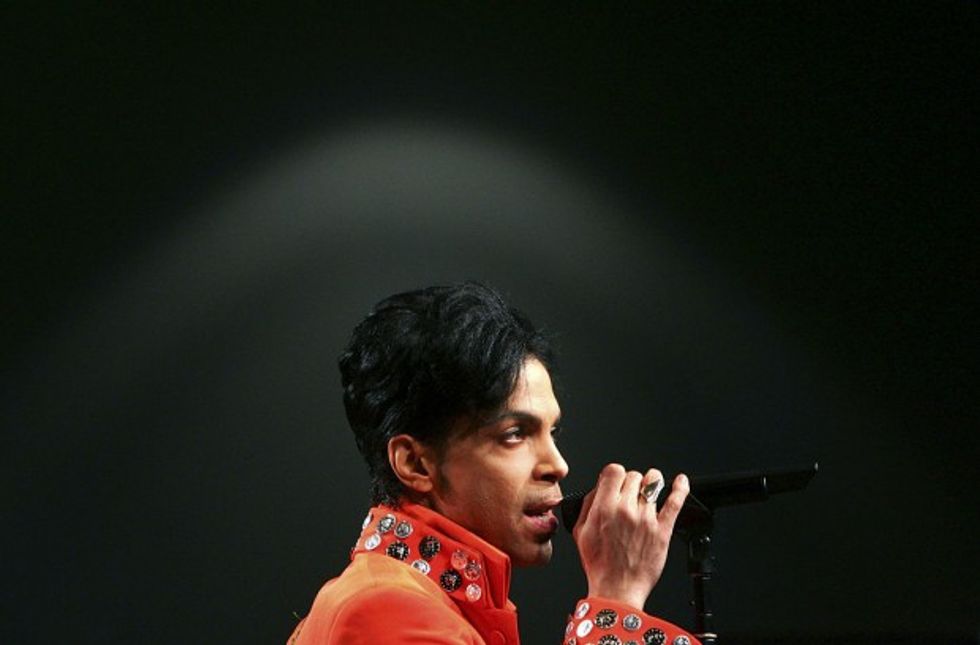 Prince performs during the Super Bowl XLI Halftime Press Conference at the Miami Beach Convention Center on February 1, 2007 in Miami, Florida. (Photo by Jed Jacobsohn/Getty Images)
"There were no obvious signs of trauma ... and we have no reason to believe that this was a suicide," Olson said, noting that results from the autopsy may take "several weeks," which he described as "normal" procedure.
Minnesota authorities released 911 transcripts in Prince's death late Thursday, revealing that the legendary performer had been treated for a drug overdose six days ago, contrary to previous reports from his handlers that he was suffering from flu-like symptoms.
Many sources confirmed to celebrity gossip site TMZ that Prince was rushed to the hospital last Friday where he was given a "save shot" after an emergency plane landing.
Though he was advised to stay in the hospital for 24 hours, reports indicate that he left three hours after arriving.
The autopsy of the singer's body was performed Friday from 9 a.m. to 1 p.m. CST and his body has since been returned to the family.
An investigation is still ongoing.
—
Follow the author of this story on Twitter: