A self-described Hillary Clinton supporter faced persistent boos from the audience at a Fox News presidential town hall on Sunday night as she asked Ted Cruz what his campaign against Clinton would look like.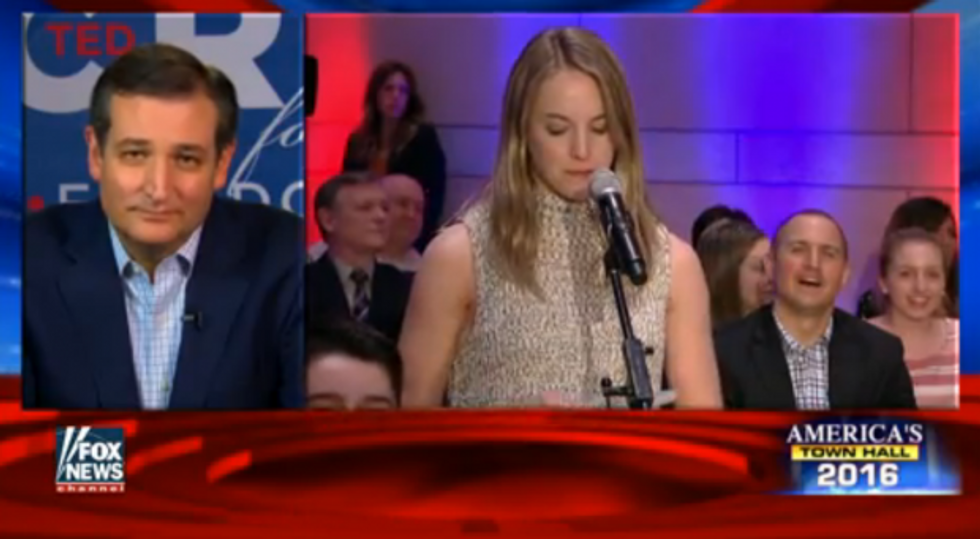 Screengrab via Fox News
After being interrupted by boos multiple times, the woman got an answer from Cruz.
"Let me thank you for coming," Cruz began. "This is not an easy crowd to be in as a Hillary supporter."
He then asserted, "I can't wait to stand on a debate stage with Hillary Clinton, because my campaign against her is going to be the same as my campaign has been on the primary – it's going to be based on substance and the issues."
While the 2016 campaign has gotten "personal and nasty," Cruz said he hasn't "responded in kind" — and the same would apply if he went head-to-head with Clinton.
Watch the entire exchange below via Fox News:
---