New Orleans Saints tight end and professing Christian Benjamin Watson posted a strongly worded reflection on North Carolina's House Bill 2, which requires transgender individuals to use public restrooms and changing facilities that correspond to their biological sex.
In the piece posted to Facebook over the weekend, Watson says that he has been reflecting on the so-called "bathroom bill" for a long time but notes that he was careful to read the legislation in its entirety before sharing his thoughts, something that many of the bill's critics and proponents failed to do.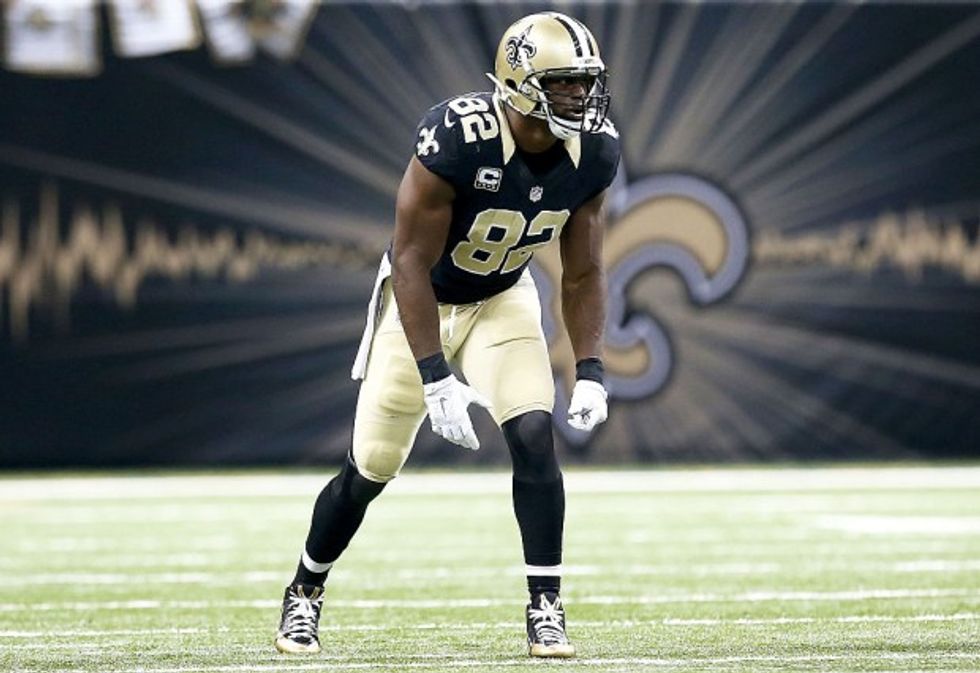 New Orleans Saints tight end Benjamin Watson (Sean Gardner/Getty Images)
"Many times conversation becomes mired in false, naive, and underdeveloped arguments such as claims that gender and race are analogous when that could not be further from the truth," he offers as an example of a poorly thought-out argument.
By appealing to personal experiences and feelings, Watson argues that people often become disillusioned and forget what truth is.
"What's disheartening is that we are buying the lie that feelings trump all else and that how one feels can only be accepted and celebrated instead of addressed and challenged," he writes. "When we justify or condemn laws and creeds because of the level of anticipated effects on 'my life' we miss the point."
Watson adds that the fear of being condemned for holding an unpopular opinion has kept many from discussing the bill in any meaningful way:
Tolerance and inclusivity has somehow turned into the very thing it claims not to be and is quite often characterized by name-calling and accusations of bigotry and hatred. Although it sometimes does, fundamental disagreement does not NECESSARILY mean hate is involved. But the immense fear of being associated with these smartly and strategically used labels forces many choose to be silent at a time when it matters most.
His message critiques people on both ends of the HB2 debate for not being interested in truth unless it confirms their own bias. This, Watson believes, is because truth demands submission.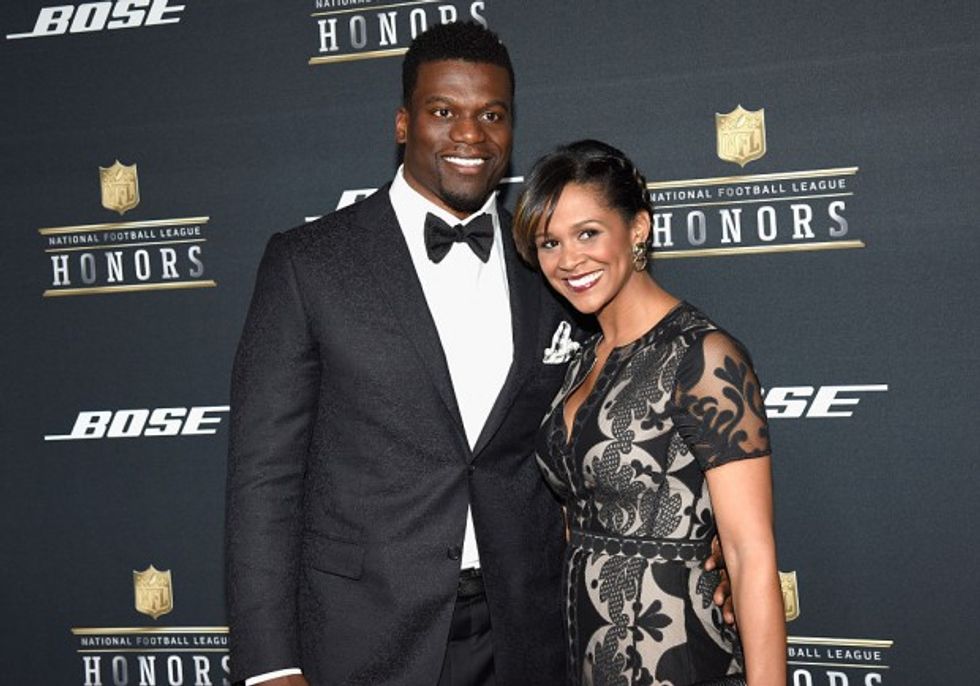 Benjamin Watson and wife Kirsten Watson attend the 5th Annual NFL Honors at Bill Graham Civic Auditorium Feb. 6 in San Francisco. (Tim Mosenfelder/Getty Images)
In Watson's view, the only real truth is God's truth. This, he argues, is not always appealing to people, but it is something that Christians believe will ultimately allow humans to live as they were intended to live in the fullness of their God-given dignity.
"I'm not in favor of any legislation to spite or demean others," Watson continues. "However, I am in favor of legislation that governs human activity in a way that would be pleasing to the Lord, while still understanding that a heart that seeks to live for Him is infinitely more desirable than forced submission."
The alternative to absolute truth is relativism and subjective truth, which Watson says will "ultimately fail" when it comes to establishing laws that govern society:
If our only reason for determining our social norms is popular opinion, we will continue to reset them with each new generation. We simultaneously live in the past and the future. There will be generations after us as there have been before. There is nothing new under the sun. Civilizations rise and they set, their great cities turning to dust and their once fabulous new ideas relegated to a page in a high school history book. Logic, common sense, and morality that are not based on absolute truth will always at some point seem, antiquated, archaic even abhorrent. God's word is the only absolute truth given to mankind and any individual, community or nation that turns their back on it can expect to ultimately fail.
Watson ends his reflection by talking about the transgender individuals whom HB2 addresses. But rather than condemning these individuals, he offers a biblical explanation for why "feelings, genetic predispositions and desires" should never become one's "God":
Like me, these individuals are loved and valued by their creator. Like me, they deserve to earn a living, enjoy friendships, and live free from slurs, disparaging remarks, and bodily harm. And like me, they stand condemned and separated from a Holy God except for the covering of the atoning blood of his Son, applied on their behalf through repentance and faith. Like me, they were created for a purpose, male and female, to be an earthly depiction of the spiritual union between Christ and his bride, his body, the church. As important as genitalia are in determination, gender roles do not stop at anatomy. They were created as complimentary differences that should be celebrated, embraced and encouraged. They build strong families, healthy communities, and ordered nations. There is great beauty in masculinity and femininity that fully blooms in the sacrificial oneness of marriage. To accept the blurring there of is to deny and tacitly reject God's design and to condone what He has created as a reflection, albeit imperfect because of our humanity, of his immense love for us. This is the danger we face, not only with this issue but with any issue, when our feelings, genetic predispositions and desires take precedence over His principles.

Read the full post here.