Following the killings of eight members of one Ohio family last week, Laura Gorman told the Columbus Dispatch that new motion detectors and security cameras were installed at her family's homestead in rural Pike County.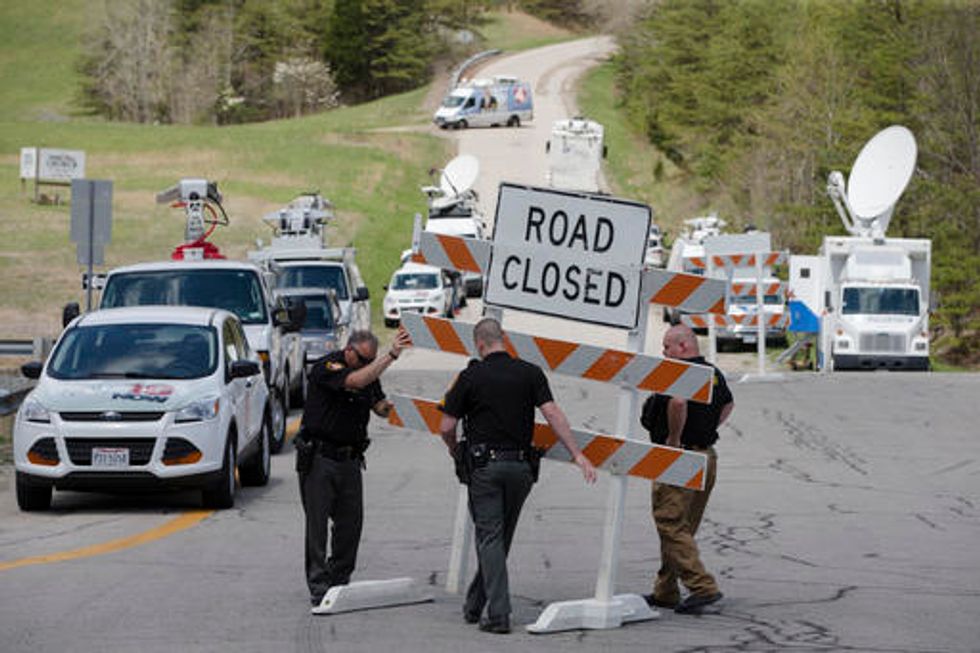 Authorities set up road blocks at the intersection of Union Hill Road and Route 32 at the perimeter of a crime scene Friday in Pike County, Ohio. (AP Photo/John Minchillo)
But Gorman told the paper she and her loved ones were able to take at least one measure of immediate action to protect themselves once word got out about the mass killings Friday.
"We loaded our guns that day," Gorman told the Dispatch.
While it appears the Rhoden family was a specific target, Pike County Sheriff Charles Reader has encouraged residents to take similar measures to protect themselves if they're so inclined.
"I can tell you if you are fearful, arm yourself," Reader said during a Sunday press conference. "If you feel you need to protect yourself or family, do so."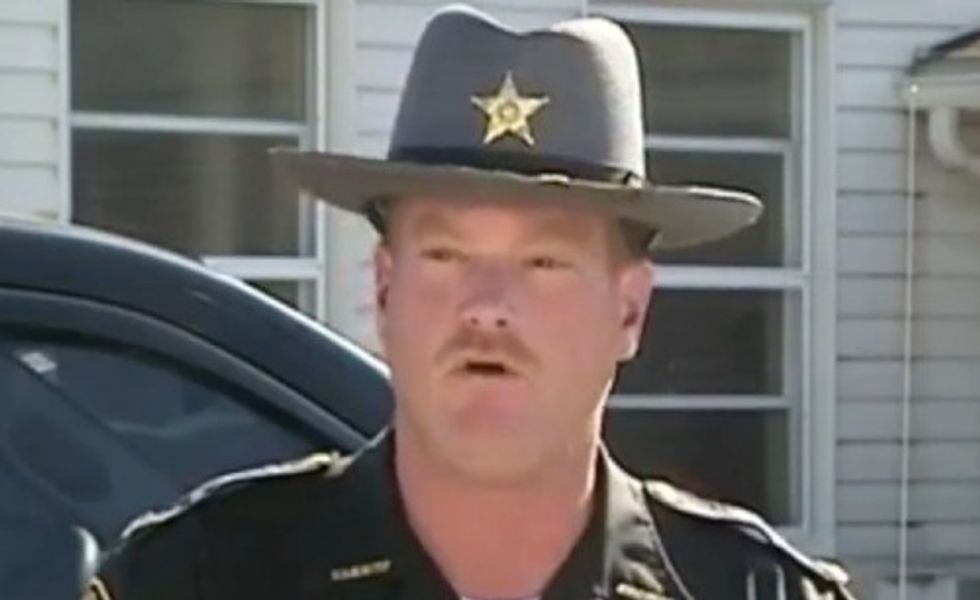 Pike County Sheriff Charles Reader (Image source: Columbus Dispatch video screenshot)
Reader said he spoke to the Rhoden family and "told them to be armed" as well, adding that he told them they should "use what extent they have to to protect themselves and their family."
The Dispatch noted that residents of the Appalachian county are by and large supporters of gun rights, especially given that their remote locale means law enforcement may not get to them in time if they need help.
Sheriff to Piketon residents: arm yourselves in wake of 8 slayings.https://t.co/pT1TvtLmKW pic.twitter.com/cYjEzJ5PzI

— Mark D. Somerson (@MarkSomerson) April 26, 2016
"It's a perfectly rational and logical thing to say, it's just something you don't usually have to say," Todd Burkitt, superintendent of the Scioto Valley schools, told the Dispatch. "Something tragic and scary has happened in our community, and people do have a right to protect themselves, their homes and their families."
Investigators told the Dispatch that marijuana-growing operations were on three of the properties where the Rhodens were killed.
If drugs were a motive, it doesn't necessarily make Gorman feel much better.
"We usually keep our guns empty and locked in the cabinet," Gorman told the paper. "Now, when it comes to night, we're making sure we're safe."
—
Front-page image via Shutterstock