As Donald Trump delivered his much-hyped foreign policy speech Wednesday, White House press secretary Josh Earnest took a mocking tone toward the Republican presidential front-runner.
During the speech, Trump pronounced Tanzania as "Tan-za-nia."
"Apparently phonetics aren't included on the teleprompter," Earnest said.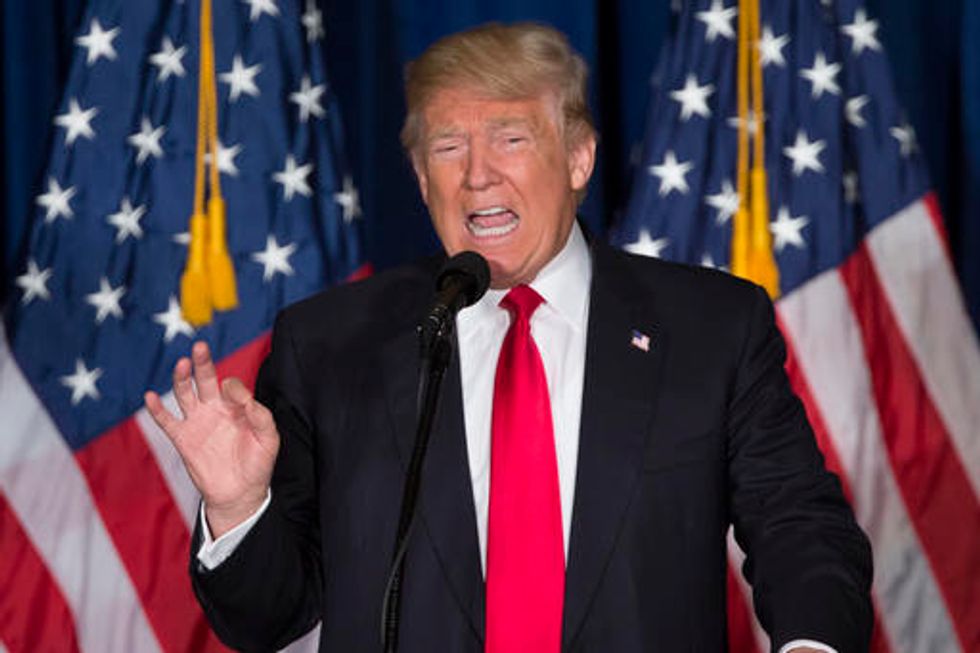 Republican presidential candidate Donald Trump gives a foreign policy speech at the Mayflower Hotel in Washington. (AP/Evan Vucci)
Trump, known for speaking off the cuff, uncharacteristically used a teleprompter for the foreign policy address.
Earnest said he did not watch the speech.
He was later asked if he was at least curious to see what Trump had to say regarding foreign policy, Earnest said, "Not really," adding that he had "more important things to do."