In the case of a leading Chinese telecommunication firm with a division in the United States, the Obama administration suspended trade sanctions after the company sent exports to Iran, 23 House members asserted in a letter Thursday.
In 2012, the ZTE Corporation reportedly violated U.S. export controls by selling equipment that could enable the Iranian government to monitor and control all electronic communication within its borders, according to Rep. Robert Pittenger (R-N.C.), the lead author of the letter signed by 22 other representatives. ZTE maintains close ties with the Chinese government, the top state-sponsor of corporate cyber-espionage and malicious cyber-attacks, Pittenger's office said.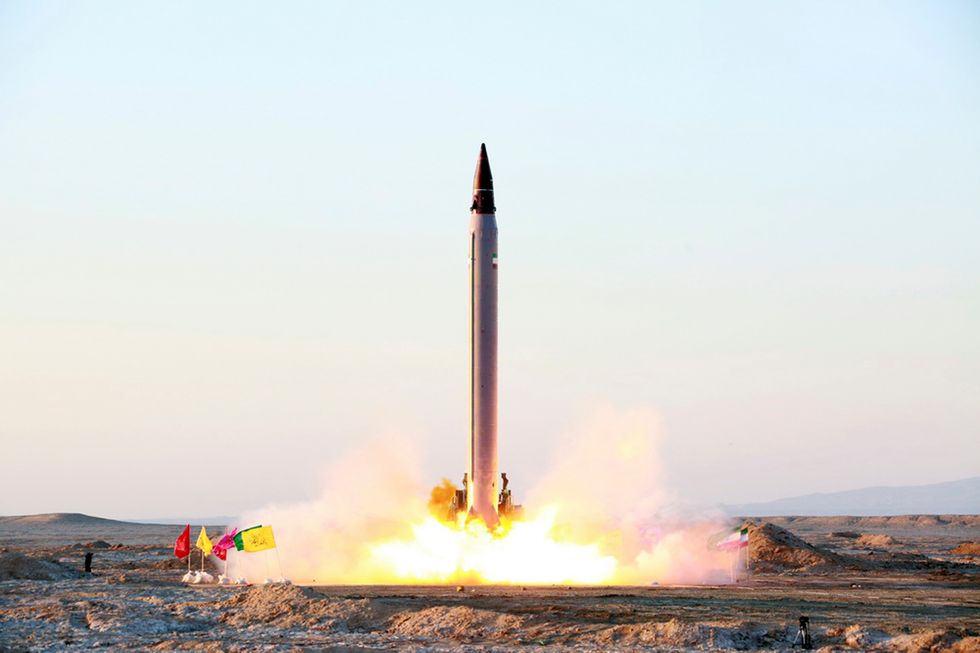 This picture released by the official website of the Iranian Defense Ministry Oct. 11 claims to show the launching of an Emad long-range ballistic surface-to-surface missile in an undisclosed location.(Iranian Defense Ministry via AP)
The letter is addressed to Commerce Secretary Penny Pritzker, whose department lifted the trade sanctions against the company, Treasury Secretary Jack Lew and Secretary of State John Kerry. The letter said:
We are concerned that if ZTE is not ultimately punished for its reported misconduct, American export control laws and international efforts to promote human rights in Iran will be weakened.

Despite this Administration's recent efforts with the Iran nuclear deal, Iran has not made any significant progress with regard to human rights. A recent March 2016 report published by the United Nations Special Rapporteur on the situation of human rights in Iran highlighted many of the ongoing abuses being committed by the Iranian government. Specifically, the Iranian government continues to conduct "widening crackdowns" on freedom of expression and opinion, as well as promote the continued arrests and prosecution of religious minorities, women, journalists, and other dissidents.

Especially in light of recent Iranian provocation and aggression, America must send a strong message that we are committed to reversing Iran's human rights abuses. Our government must hold accountable those who violate the law and enable such abuses through the sale of embargoed technologies to Iran.
The letter comes amid criticism of the administration because Iran has continued ballistic missile tests after the U.S.-led multilateral Iran nuclear deal that has resulted in billions of dollars in sanctions relief for the nation.
ZTE announced a new management team in early April, as it has moved to recover from tough export restrictions by the U.S. government. In March, the Commerce Department announced it would relax restrictions until the end of June if ZTE cooperated in "resoling the matter," Reuters reported.