Actor Dwayne "The Rock" Johnson did something extra special for a young fan Saturday on the set of the new "Baywatch" film.
The Rock posted a video to Instagram showing the moment he presented a 7-year-old "cancer warrior" named "Tater" with his very own movie poster featuring himself.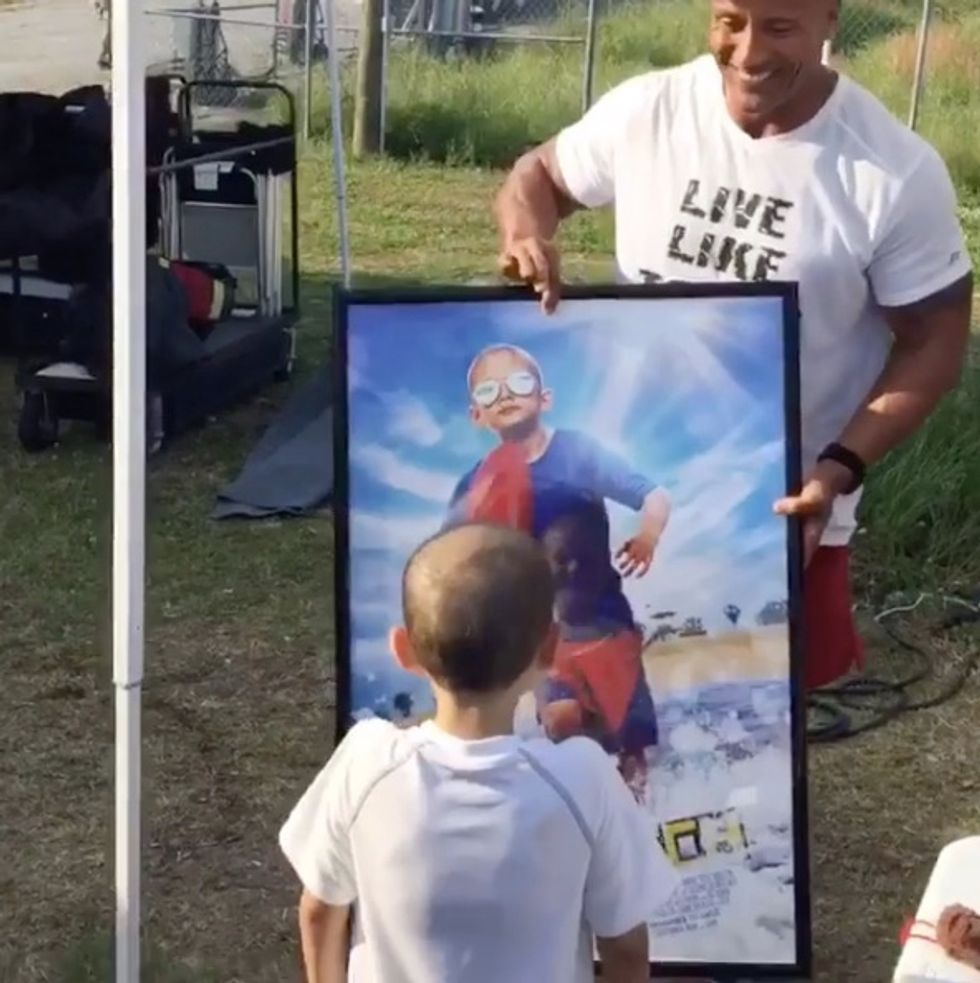 Image via Instagram
Gabriel "Tater" Singleton has used an action figure of the wrestler-turned-movie star as his inspiration during his battle with cancer, WRCB-TV reported. So when Johnson invited him to the set of "Baywatch" in Savannah, Georgia, it was a dream come true.
Though the video doesn't show Tater's face, Johnson describes the event in great detail.
"When I told him 'we're all so inspired by you, especially me' and looked down at him and saw him lookin' up at me, nodding his head with those big eyes.. good Lord I almost lost it in front of him and the whole damn crew," the "Baywatch" star confessed in a description of the video.
Johnson recalled another close call that happened one time when he was accepting an award. The actor caught a glimpse of his daughter Simone while thanking his family for their support and almost lost his cool.
"Despite my almost tearing up like a baby and ruining my tough guy image," he continued, "the greatest and I think most beautiful irony about Tater, is that this very special little boy has no idea just how much he inspires all of us around him. One day he will."
Watch:
Earlier Saturday, Johnson posted another photo of him arm wrestling 7-year-old Tater, and apparently losing.
Fans following The Rock and Tater's special day had plenty of praise for the father of two.
"You always choke me up when you do things like this for kids/people @therock your heart is pure," one fan commented.
"You're amazing!" another wrote.
"Love this guy."