LONDON (TheBlaze/AP) -- An Australian man long rumored to be associated with the digital currency Bitcoin has publicly identified himself as its creator, apparently ending one of the biggest mysteries in the tech world.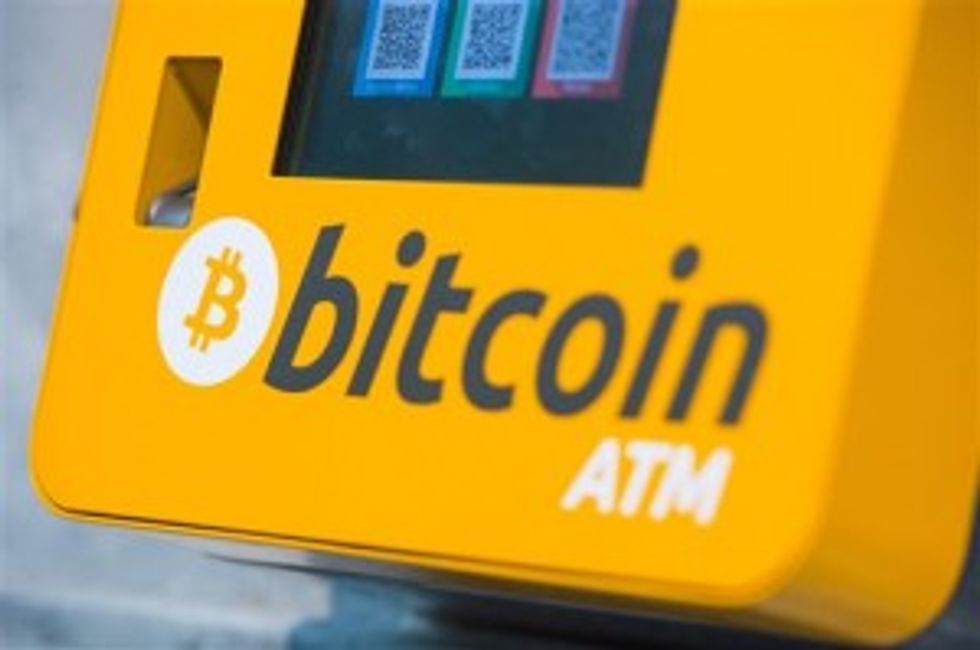 Dominic Lipinski/PA via AP, File
BBC News said Monday that Craig Wright told the media outlet he is the man previously known by the pseudonym Satoshi Nakamoto. The computer scientist, inventor and academic said he launched the currency in 2009 with the help of others.
His identity had been shrouded in uncertainty until now, and the media's inability to pinpoint the person responsible had led to a series of investigations. Last year, some reports claimed Wright was the founder and had used a false name to mask his identity.
The BBC said Wright had decided to make his identity known to stop the spread of "misinformation" about Bitcoin.
"I didn't take the decision lightly to make my identity public and I want to be clear that I'm doing this because I care so passionately about my work and also to dispel any negative myths and fears," he said.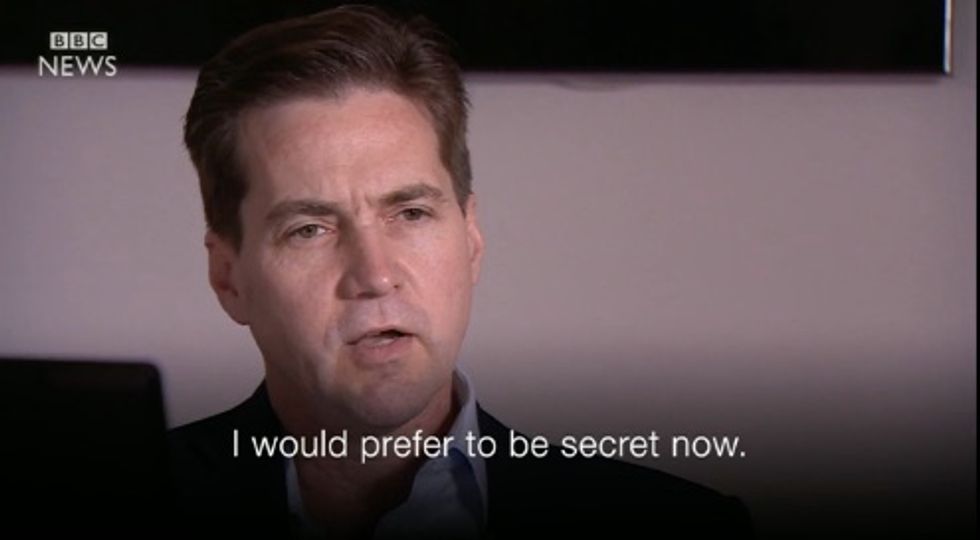 Image source: BBC
Wright said he believes that Bitcoin and blockchain, the technical innovation that makes the currency possible, "can change the world for the better."
He added that he would now be able to release his research and academic work to help people understand the potential of Bitcoin.
According to the BBC, Wright supported his claim by signing digital messages using cryptographic keys used during the early days of Bitcoin.
If Wright is the founder, he is likely a very wealthy person. The person going by the pseudonym Nakamoto is believed to have amassed about 1 million Bitcoins, which would be worth about $450 million if converted to cash, the BBC says.
But some are not convinced that this isn't just another hoax.
My twitter feed this morning: Techs: another hoax today about bitcoin, yawn News: CREATOR OF BITCOIN DISCOVERED!

— garden to pickle pipeline (@garden to pickle pipeline) 1462187150.0
I'll believe Craig Wright when he moves millions of Bitcoin from Satoshi's purported stash. Anything short of that and it's a hoax.

— Adam L. Penenberg (@Adam L. Penenberg) 1462188190.0
Australian government officials don't believe that Wright is Satoshi, possibly hoax to distract from tax issues https://t.co/YHS5krbpSl

— Remco Brink (@Remco Brink) 1462194987.0
Further, Hacker News speculates, "The signature in Wright's post is just pulled straight from a transaction on the blockchain."
Jon Matonis, one of the founding directors of the Bitcoin Foundation, which says it helps support the use of the currency, told the BBC he is convinced that Wright is who he claims to be and is responsible for a brilliant achievement.
Wright also revealed his identity to the Economist and GQ.
The hunt for Bitcoin's founder had become a mission for some journalists. Attention focused for a time on a Finnish sociologist, a Japanese math whiz and a Japanese-American engineer.
In December, the technology magazine Wired and the website Gizmodo both published lengthy investigations based on documents and emails that concluded Wright was probably the man behind the pseudonym. He was living in an upscale suburb of Sydney at the time.
The reports were circumstantial and contained no proof. But Wright's new statements, and his use of Nakamoto's own encrypted signature, known as a PGP key, appear to have confirmed his role.
Wright is believed to have hoarded a substantial pile of the digital currency, a holding so large it might crash the market for the digital economy if placed on the market today.
Watch:
"I'd prefer to be secret now," Craig Wright ends long search for Satoshi Nakamoto https://t.co/DyIWVHE3dt #bitcoinhttps://t.co/tZeK3e0RHS

— BBC News (World) (@BBCWorld) May 2, 2016