As the Red Hook Crit bicycle race commenced in Brooklyn over the weekend, the familiar strains of "Gonna Fly Now" — the iconic theme song from the original "Rocky" movie — blasted over the speakers as the crowd cheered.
The tune's theme turned out to be a painful portent.
A pace motorcycle had stalled just ahead of the pack — and right in the middle of a narrow passage. Video captured scads of bicyclists furiously fighting for position and narrowly missing the motorcycle.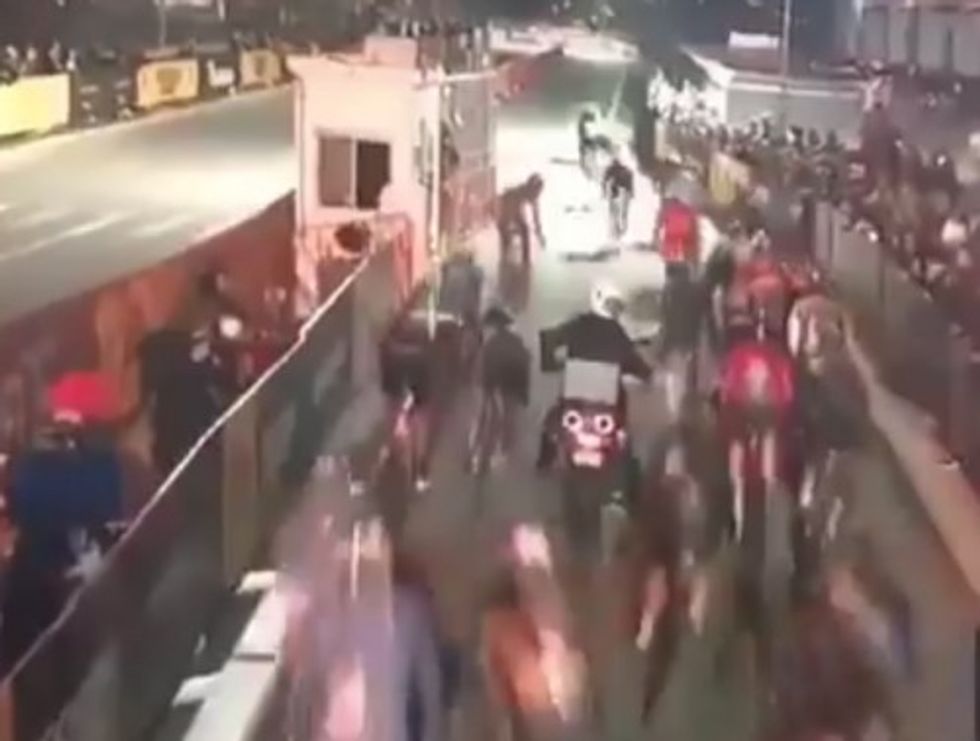 Image source: YouTube
But as more and more of the speeding racers took up space on the road, the inevitable happened.
One rider clipped the motorcycle, and that began a chain reaction with numerous bicyclists swerving and crashing into each other — with several going airborne and end over end — and the pileup was huge.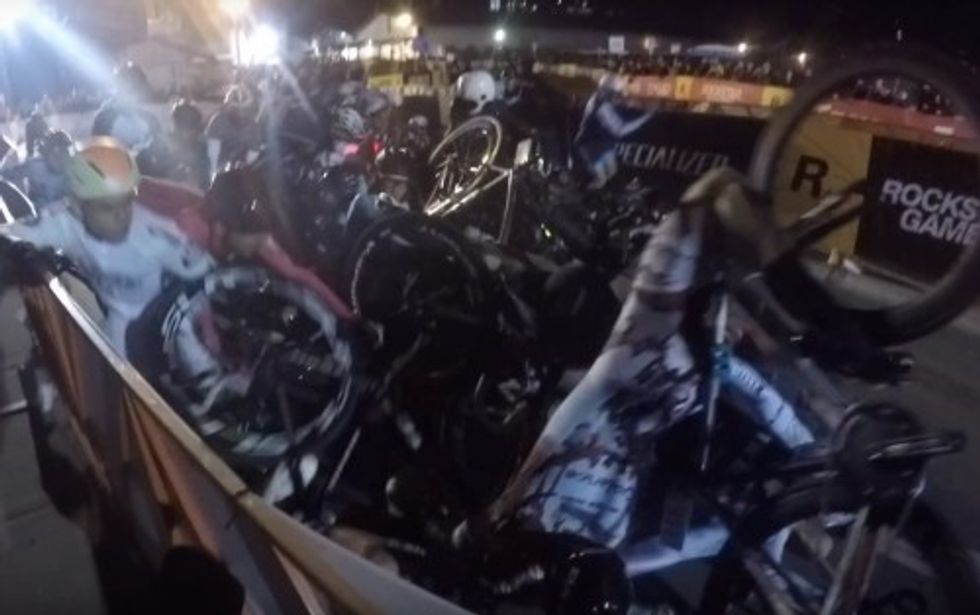 Image source: YouTube
Here's a look. (Content warning: Rough language):
And a view of the pileup from an opposite angle. (Content warning: Rough language):
Cycling reporter Daniel McMahon tweeted that seven bicyclists sustained injuries, none of them life-threatening.
Here's a first-person video of the pileup:
Following the crash Saturday night, the race was restarted.
(H/T: Deadspin)