President Barack Obama was not the "butt of a joke" Saturday when comedian Larry Wilmore used the N-word at the White House Correspondents Association Dinner, White House press secretary Josh Earnest said. He added that Obama appreciated the broader point the comedian was making.
Wilmore, host of the "Nightly Show" on Comedy Central, closed out his series of stinging jokes at the annual gala by saying, "If I'm going to keep it 100 — yo, Barry, you did it my n*****."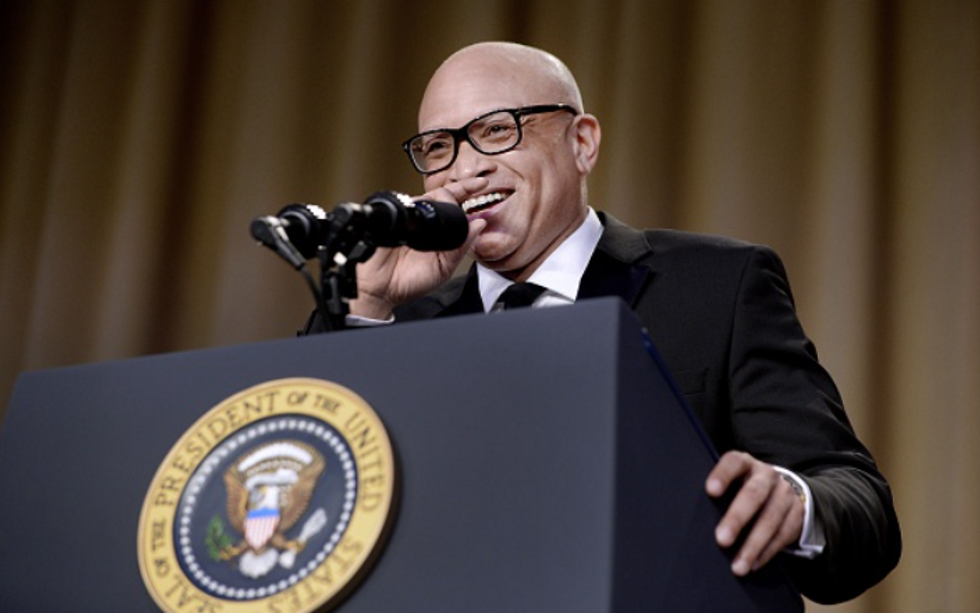 Comedian Larry Wilmore speaks during the White House Correspondents' Association annual dinner on Saturday at the Washington Hilton Hotel in Washington, D.C. (Olivier Douliery-Pool/Getty Images)
Reporters asked Earnest Monday if Wilmore crossed the line.
"Mr. Wilmore used the word to be provocative, but he was not using the president as the butt of a joke," Earnest said.
Earnest explained that he talked briefly to Obama about the comment, which came after Wilmore noted racial progress in his lifetime that led to the election of the nation's first black president.
"The president appreciated the sentiments that Mr. Wilmore expressed in his speech," Earnest said. "I think any fair reading of the last three paragraphs of that speech, I think make clear the personal views that Mr. Wilmore was expressing came from a genuine place."
Earnest added this is not the first time that questions came up about whether the comedian at the annual dinner crossed the line. He also said the White House wasn't aware before hand.
"The White House staff did not vet the president's remarks with Mr. Wilmore, and Mr. Wilmore did not vet his remarks with the White House staff," Earnest said.