Most Americans believe Donald Trump will be the Republican nominee, according to a CNN/ORC poll published Monday afternoon.
Of 878 registered voters surveyed, 84 percent said that they thought Trump was "most likely" to win the nomination.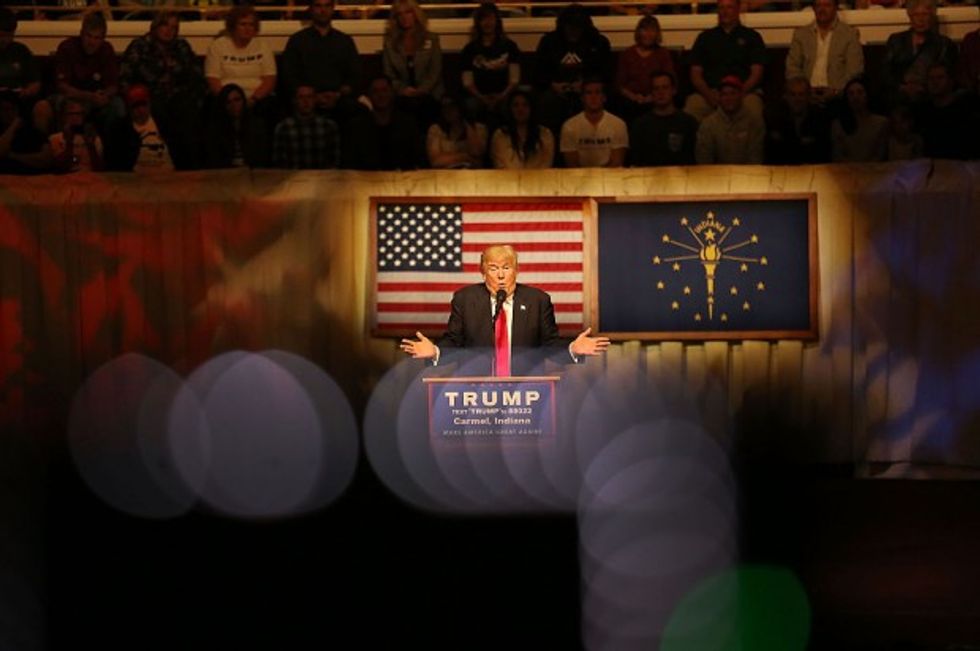 Republican presidential candidate Donald Trump speaks during a campaign stop at the Palladium at the Center for the Performing Arts on May 2, 2016 in Carmel, Indiana. (Photo by Joe Raedle/Getty Images)
Texas Sen. Ted Cruz came in a distant second, earning 10 percent of the vote. Ohio Gov. John Kasich finished third, scoring three percent of support.
The poll was conducted between April 28 and May 1. It had a sampling error of plus or minus 3.5 percentage points.
Trump leads in overall delegates and votes in the race for the GOP nomination. Cruz and Kasich, however, hope to defeat the billionaire during a contested convention.
—
Follow the author of this story on Twitter and Facebook: