Former U.S. Senator and 1996 Republican nominee Bob Dole endorsed Donald Trump Friday, according to a campaign statement.
Dole, also a former Republican National Committee chairman, said he believes "it is important" that those who have voted for Trump have their votes "honored."
"I plan to attend the RNC convention in Cleveland to show my support for our party and our ticket, as I have done my entire life," Dole said. "We must unite as a party to defeat Hillary Clinton. Donald Trump is our party's presumptive nominee and our best chance at taking back the White House this November."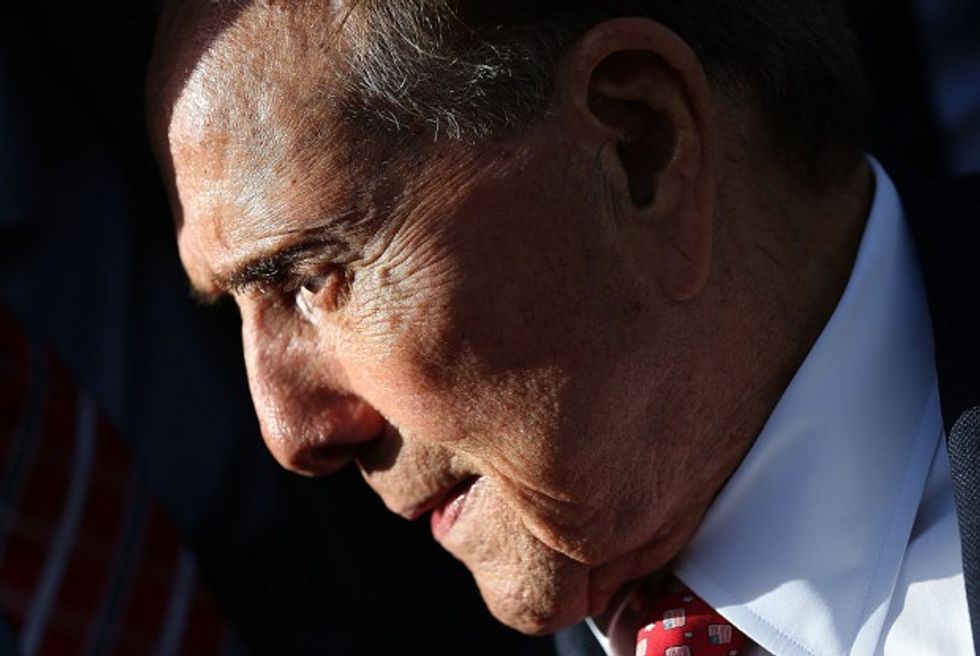 World War II veteran and former Sen. Bob Dole attends a Veterans Day ceremony at the National World War II Memorial November 11, 2015 in Washington, D.C. (Photo by Win McNamee/Getty Images)
Trump said he appreciated the support.
"I want to thank Senator Bob Dole for his endorsement," he said. "He is a wonderful man and it is a great honor to have his support."
The endorsement came amid heated infighting inside the Republican Party. House Speaker Paul Ryan (R-Wisc.) announced Thursday that he was "just not ready" to support Trump. Other prominent Republicans, including Sen. Lindsey Graham (R-S.C.) and former Florida Gov. Jeb Bush, have also said they cannot get behind the billionaire.
—
Follow the author of this story on Twitter and Facebook: