A Texas woman who was found murdered in a church last month received "creepy and strange" messages on a social networking site just days before her murder, according to KDFW-TV.
Terri "Missy" Bevers, 45, was found dead early in the morning April 18 at the Creekside Church of Christ in Midlothian, Texas, a town 25 miles southwest of Dallas. According to police, Bevers was at the church early to prepare for an exercise class she hosted.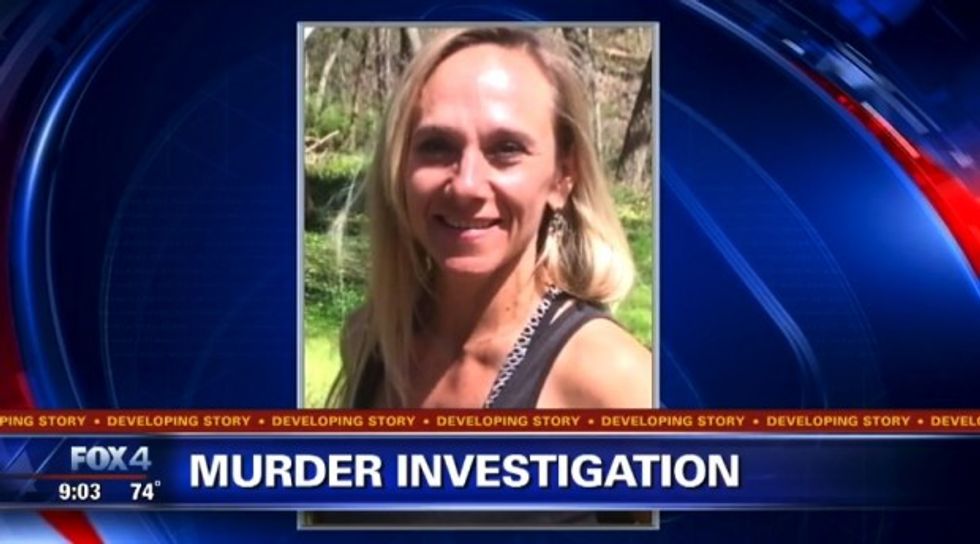 Image source: KDFW-TV
When her students found her dead body, authorities say Bevers had multiple puncture wounds to her head and chest. Church surveillance footage released by police shows a man walking through the church wearing police SWAT gear, carrying a tool, such as a hammer, in one of his hands.
But according to police documents, just three days before being murdered, Bevers showed a friend a recent message she received on the professional networking website LinkedIn. Police documents say that neither woman knew the man and described the message as "creepy and strange."
Authorities also said that Bevers and another man had been exchanging messages on the website since January that were "flirtatious and familiar" in nature. Police also described some of the messages as "intimate." However, police said the man is not currently a suspect in the murder, nor is he a person of interest as he has been cooperating fully with authorities.
Police documents also revealed that Bevers and her husband, Brandon, were experiencing marital and financial problems at the time of her death. In addition, authorities said phone records uncovered additional "intimate/personal relationship(s) external to the marriage," according to the Dallas Morning News.
Moving forward, police said they are seeking additional search warrants to seize the complete phone records of both Bevers and her husband, as well as seven additional people because authorities believe Bevers had been in contact with her killer.
Brandon Bevers released the following statement to KDFW:
I loved my wife. My children will always know that as well. The children are my greatest concern right now given the information they will eventually receive in one form or another. This is concerning to all of us.
Police told the news station that while they have eliminated some people from the investigation already, they do have several people of interest in the slaying.
(H/T: Fox News)
—
Follow the author of this story on Twitter and Facebook:
[facebook //www.facebook.com/plugins/like.php?href=