© 2023 Blaze Media LLC. All rights reserved.
Husband Is on Phone With Wife When She Suddenly Screams and He Quickly Realizes She's in Serious 'Danger
"Open the effing door and don't scream."
After Priscilla Cercone walked out to her mailbox Tuesday evening, the Hollywood, Florida, wife and mother decided to sit in her car in front of her house to go through her mail.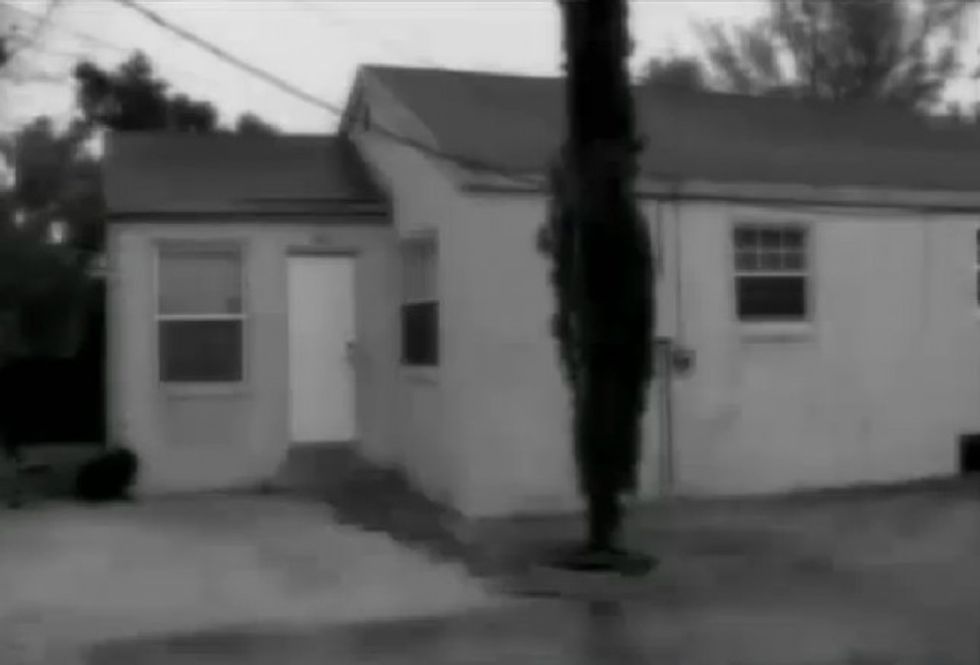 Image source: WSVN-TV
Then suddenly she had company.
A man got into the back seat and held a gun to the back of her head, WSVN-TV reported.
"He has a gun pointed at me, and he said, 'If you don't do what I say, I'll kill you,'" Cercone told the station.
Image source: WSVN-TV
But fortunately for Cercone, her husband — with whom she was talking on her cellphone — heard the whole thing.
"She screamed, and when I heard that scream, I said, 'Baby, baby,' and I don't hear her," Leon Henry told WSVN. "I said, 'Something's wrong.'"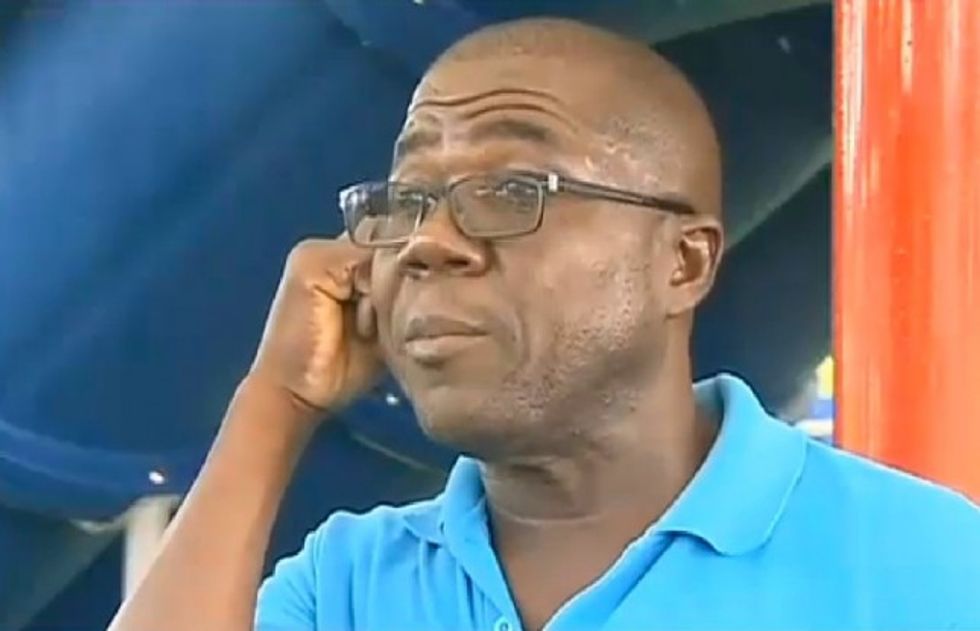 Image source: WSVN-TV
You see, Henry was listening via his wife's Bluetooth headset, the station said, which Cercone didn't properly hang up — and that error may have been the very thing that saved her life.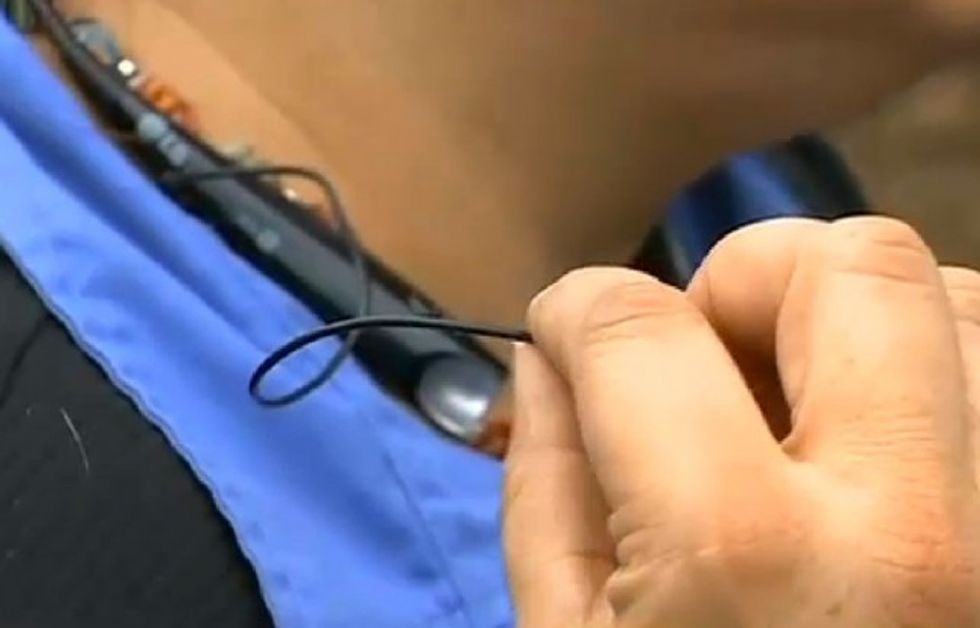 Image source: WSVN-TV
"'Open the effing door and don't scream,'" Henry recalled hearing, WSVN said. "So when I heard that I said, 'My wife is in danger.' I hang up, call 911."
Meanwhile, the man ordered Cercone to drive to a Chase bank. After they arrived, he told her to withdraw $400. "I didn't even know if I had my bank card with me," Cercone told the station, adding it "was the longest ride I ever took to the ATM."
Then he told Cercone to drive back to her house, where he was set to steal the couple's property, WSVN said.
But as Cercone made her way back home, police were waiting.
Once the gunman saw what was awaiting him, he jumped from the vehicle into the street and tried running away, the station said — but he didn't make it far.
Cercone bailed out, too.
"He threw the gun or something because they had to go and find it," she told WSVN. "They got him."
Bernard Owens, 21, is now behind bars on charges of armed robbery, kidnapping and possession of a weapon by a convicted felon, the station said.
Image source: WSVN-TV
"Whatever is the max, I want the max for him," Cercone told WSVN.
Her son, Carlos Cercone, hugged his mom after she described the terrifying ordeal to the news station.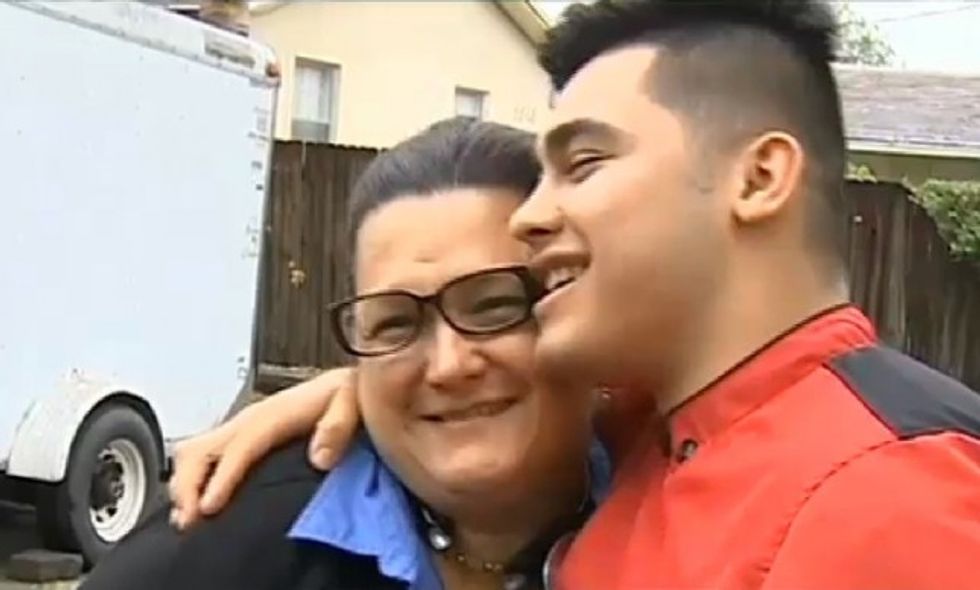 Image source: WSVN-TV
"I want justice, you know," he told WSVN. "What if it was your mom? What if it was someone you knew? What if that was the case? Would you still do it for $400?"
Cercone is just relieved her husband heard what was going on and got police quickly involved.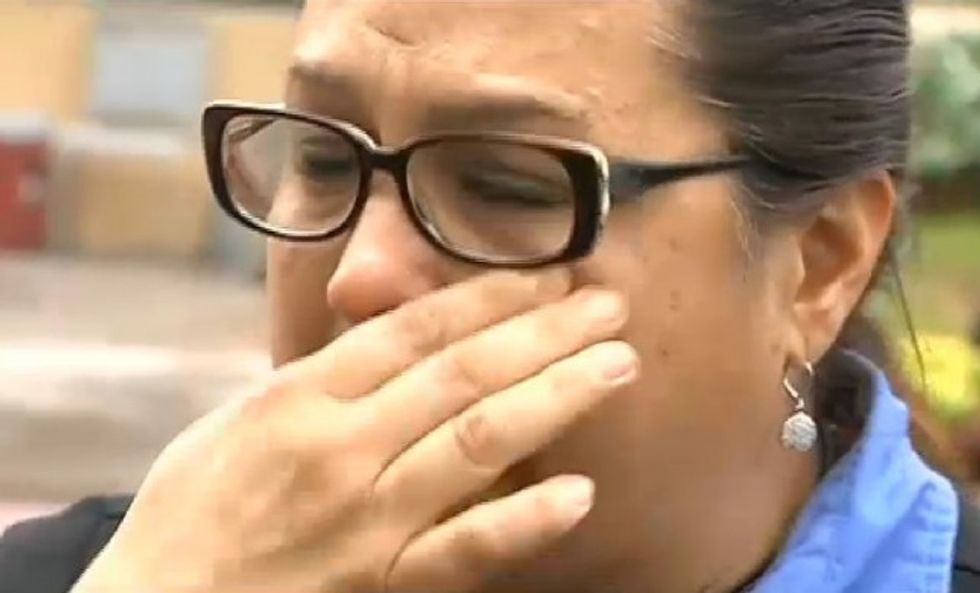 Image source: WSVN-TV
"Always carry your phone, always carry somebody on your ear," she told the station, sobbing and crying. "Wherever you go, tell them where you are going."
Want to leave a tip?
We answer to you. Help keep our content free of advertisers and big tech censorship by leaving a tip today.
Sr. Editor, News
Dave Urbanski is a senior editor for Blaze News.
DaveVUrbanski
more stories
Sign up for the Blaze newsletter
By signing up, you agree to our
Privacy Policy
and
Terms of Use
, and agree to receive content that may sometimes include advertisements. You may opt out at any time.