A political scientist who accurately predicted the success of Donald Trump's bid for the Republican nomination weighed in on the likelihood of Trump winning the White House in an interview with Vox.com Friday.
Norman Ornstein, a resident scholar at the American Enterprise Institute, said that he began to take Trump seriously a year ago and in August published an op-ed outlining why he believed Trump could win the nomination.
In the Vox interview, he attributed Trump's successful bid for the nomination — at least in part — to "the growing dysfunction inside the Republican Party."
"I believed that its leaders had generated an awful lot of the anger out there," Ornstein said. "And eventually, I combined that with the set of polls that we began to see that showed 60 to 70 percent support for outsiders and insurgents."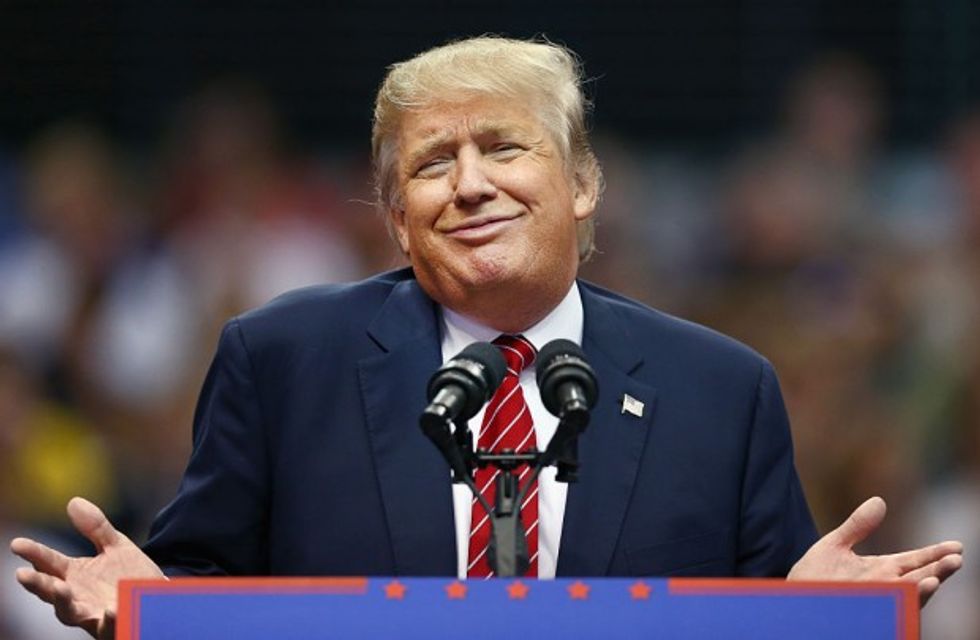 Tom Pennington/Getty Images
Ornstein said that "it just didn't ring true to me" that in this particular cycle outsiders — or "flavors of the month," as they are called in typical election cycles — would fade.
"And then when I began to look at who the outsider and insurgent candidates were, it just seemed to me that Trump and Cruz were the two most likely to emerge," Ornstein said. "Because they both tapped into different elements of this anger out there."
So what are the odds Trump continues to succeed, according to Ornstein?
"I think if we're laying the odds here, I still think it is more like 80/20 that he loses," Ornstein said. "There are a lot of reasons to think that he is not gonna be able to expand this message to a much larger group of people once you move beyond trying to impress a Republican Party audience."
Ornstein said that most Republicans dissatisfied with Trump as their candidate "are gonna come back into the fold" for the general election. He also said that an unforeseen event such as a terrorist attack or financial collapse might entice undecided voters to "roll the dice with Trump."
"So I don't discount it entirely," Ornstein said. "And I think 20 percent sounds like not much, but is quite tangible."
After the 2016 election, Ornstein speculated that Republicans will still face an ideological battle between three "warring factions" within the party: "the anti-leadership populist base, the radical conservatives and the establishment leadership."
"At the moment, I don't see anyone who can stitch them together," Ornstein said. "And I think it'll be a while before that happens."