While liberal filmmaker Michael Moore thinks Hillary Clinton would make a better president than presumptive Republican nominee Donald Trump, he cannot support her in the Democratic primary.
Moore, who is supporting Vermont Sen. Bernie Sanders' quest for the Democratic presidential nomination, told Politico that a Clinton administration would simply be ran by "corporate America and Wall Street."
"Unfortunately I can't support her during the primaries because she voted for the Iraq war, and she's not really going to fix corporate America and Wall Street. They'll still be calling the shots in her White House so that makes it difficult for people who are about these issues," Moore told Politico.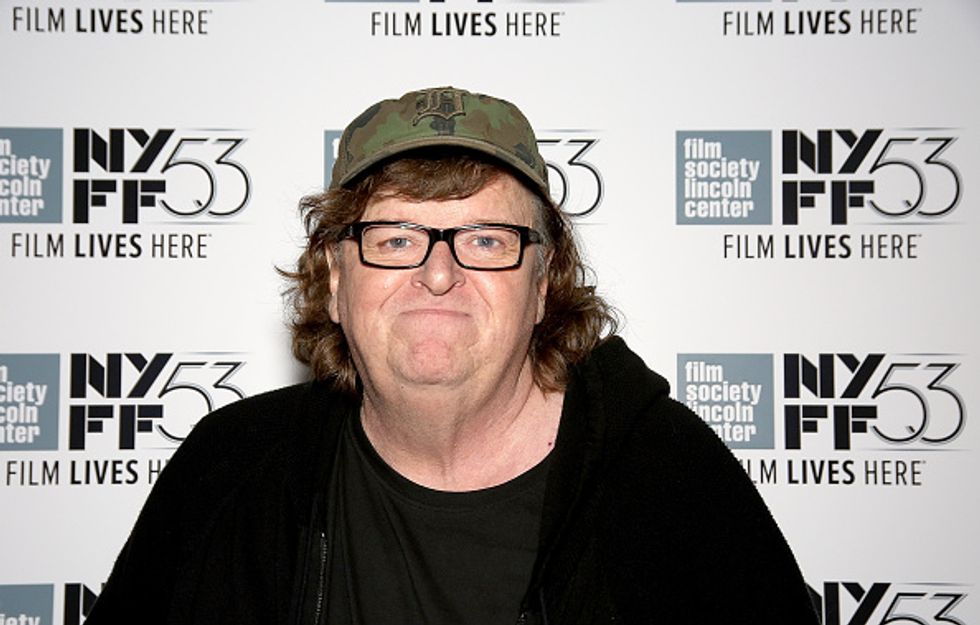 Filmmaker Michael Moore (Getty Images/Thos Robinson)
In an analysis Monday, Clinton was found to have received $4.2 million in campaign donations from Wall Street as pressure mounts to release the transcripts from her paid speeches to Goldman Sachs. In comparison, Trump received less than 1 percent of Wall Street contributions in any month recorded through March.
However, the filmmaker said "absolutely" Clinton would be a better president than Trump as "she will do some good."
As noted in his interview, Moore has been an ardent supporter of Sanders, a self-proclaimed democratic socialist, for many years and simply views Clinton as "better than the alternative."
"It's not exactly a resounding endorsement," he said. "You're for her because you hate Trump. But many people will vote for Trump because they hate Hillary."
"Someone like Barack Obama on Election Day, people were fired up to get out of bed and go vote," Moore said. "It's inspiring. Same thing with Sanders' supporters. Hillary is not so inspiring."
When it came to Trump, Moore reportedly didn't hold back on his condemnation of the presumptive Republican nominee who he referred to as a "con man" and someone who was extremely nervous when interviewed by Moore on a talk show 12 years ago.
"Trump can't win, that's the math," Moore told Politico. "I'm very optimistic about the future because young people through this election season so far have proven they can't be pandered to."
Clinton is ahead of Trump by an average of 6.5 points in a general election match-up, according to Real Clear Politics' aggregated polling data.
(H/T: Politico)
—
Follow Kaitlyn Schallhorn (@K_Schallhorn) on Twitter