A Muslim high school student in Rancho Cucamonga, California, said she is "extremely saddened, disgusted, hurt and embarrassed" after her name was printed as "Isis" in the yearbook.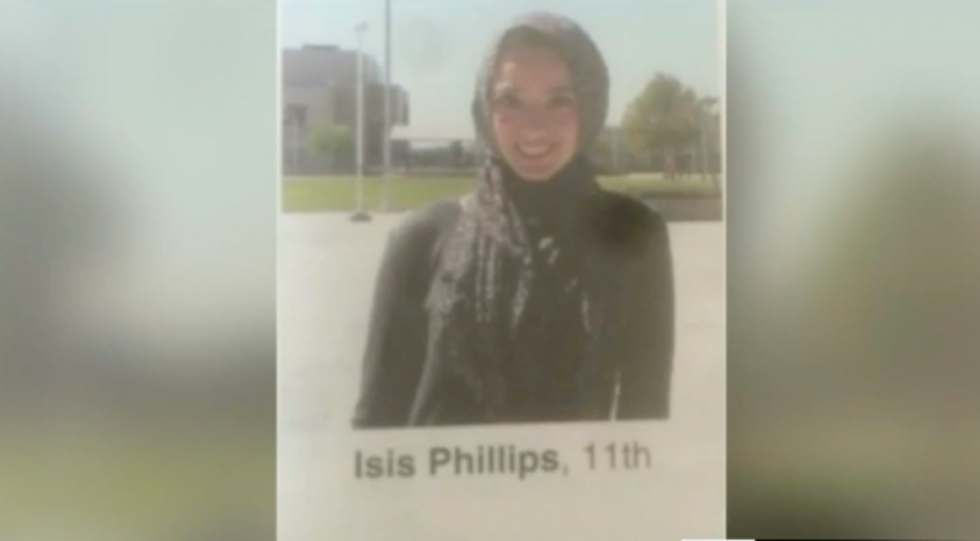 (Screengrab via KTLA-TV)
The caption "Isis Phillips" appeared under a photo of the student, who was wearing a hijab. Her actual name is Bayan Zehlif. ISIS is a commonly associated with the Islamic State terrorist group
Los Osos High School principal Susan Petrocelli characterized the mistake as a "regrettable misprint" and publicly apologized. Zehlif said the school told her it was a "typo" — but she isn't buying it.
LOHS is taking every step possible to correct & investigate a regrettable misprint discovered in the yearbook. We sincerely apologize.

— Susan Petrocelli (@LosOsosHigh) May 8, 2016
"Apparently, I am 'Isis' in the yearbook. The school reached out to me and had the audacity to say that this was a typo. I beg to differ, let's be real," she wrote on Facebook.
It wasn't immediately clear who was responsible for the yearbook blunder.
The Los Osos High School yearbook group also issued a statement on Twitter apologizing for the mishap.
May 7, 2016
The Council on American-Islamic Relations is reportedly already demanding a thorough investigation into the incident.
Watch more from KTLA-TV:
---