House Speaker Paul Ryan (R-Wis.) said Monday that he was not particularly worried about Sarah Palin announcing her intention to help defeat him in his upcoming primary contest.
The House speaker's comments came when a Wisconsin radio host asked if he was concerned about Palin's Sunday announcement to support his challenger.
"Not really," Ryan told WTMJ host Kevin Binversie. "Look, people in Wisconsin know me well, I really don't have anything to say only that my focus is on the people of this district and unifying the Republican Party on a core set of principles."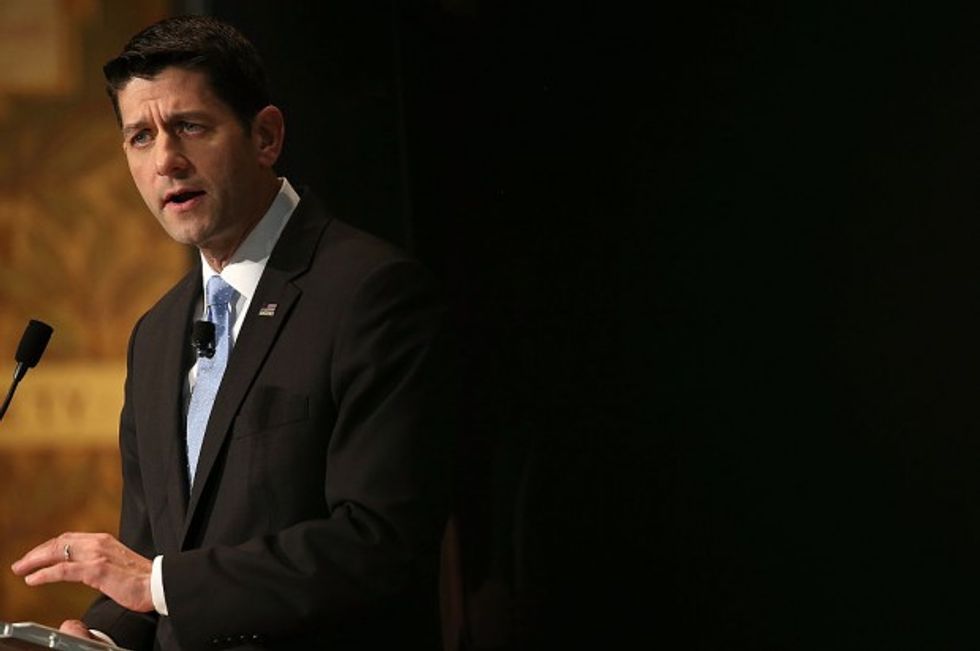 WASHINGTON, DC - APRIL 27: U.S. Speaker of the House Paul Ryan speaks at Georgetown University April 27, 2016 in Washington, D.C. (Photo by Win McNamee/Getty Images)
"People know me really well here in Wisconsin, they know I am going to stand up for my principles that are conservative principles no matter how popular that may be on any given day. And they know me personally very well," Ryan added. "So I don't really worry too much about outside agitation."
The interview was first reported by BuzzFeed.
Palin, who endorsed Trump early in the 2016 primary process, appeared bothered by Ryan's reluctance to endorse the GOP's presumptive nominee. She wrote in a Sunday morning post that "it seems he disconnected himself from the people" and that it was "time for a change."
"I'm supporting the independent conservative businessman, Paul Nehlen, to return the House Speakership to 'We The People,'" the former vice presidential nominee wrote.
Ryan is set to meet with Trump in D.C. Thursday.
—
Follow the author of this story on Twitter and Facebook: