A majority of Americans don't trust presumptive Republican nominee Donald Trump to choose the next justice of the Supreme Court, according to a Public Policy Polling poll out today.
Fifty-three percent of voters surveyed said they would not trust the businessman to choose a successor to the late Justice Antonin Scalia, whose seat on the nation's highest court remains vacant. Only 38 percent of voters said they would trust Trump to make the choice.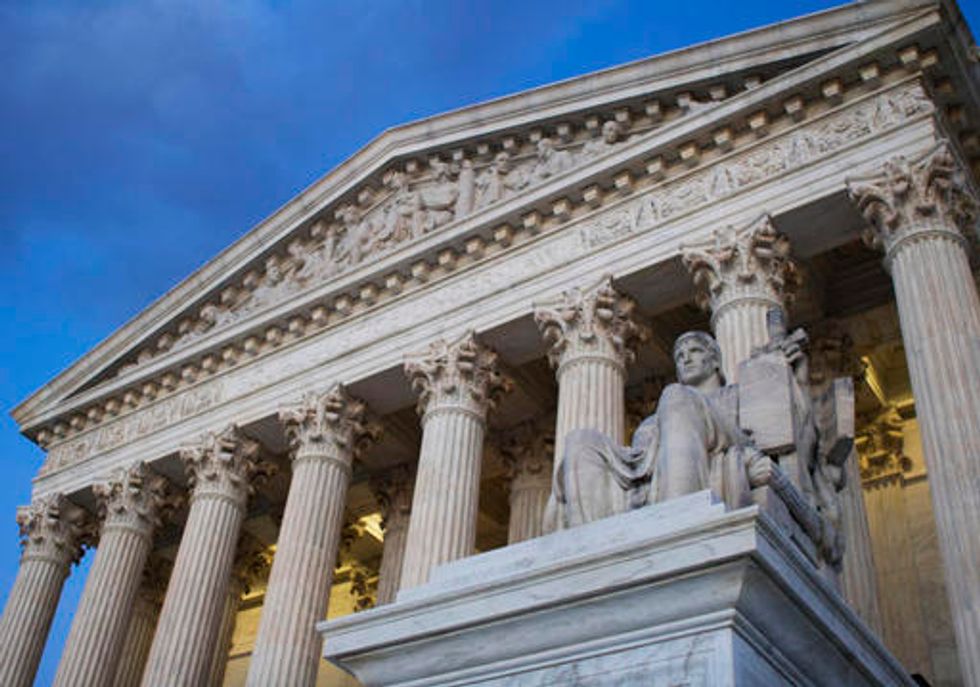 The Supreme Court building at sunset in Washington. (AP/Jon Elswick)
Within the Republican Party, a just over 57 percent of voters trust Trump to make the selection.
That data puts Trump well behind both President Barack Obama and Democratic front-runner Hillary Clinton in terms of who is most trusted to fill the Supreme Court vacancy, according to PPP. And 29 percent of Republicans would prefer Obama or Clinton to make that decision over Trump.
Obama has already nominated District of Columbia Court of Appeals Chief Judge Merrick Garland to fill the vacancy, but that nomination has stalled in the Republican-controlled Senate.
The PPP data also shows that a majority — 58 percent — of Americans think the Supreme Court vacancy should be filled this year, before a new president takes office.
—
Follow the author of this story on Twitter and Facebook:
[facebook //www.facebook.com/plugins/like.php?href=