The St. Louis-based brewing company Anheuser-Busch just announced its forthcoming summer ad campaign for its iconic Budweiser brand, and it is incredibly patriotic. "America is in Your Hands," the new slogan will read.
According to KTVI-TV, Budweiser, which Anheuser-Busch touts as the "king of beers," will also undergo a patriotic makeover.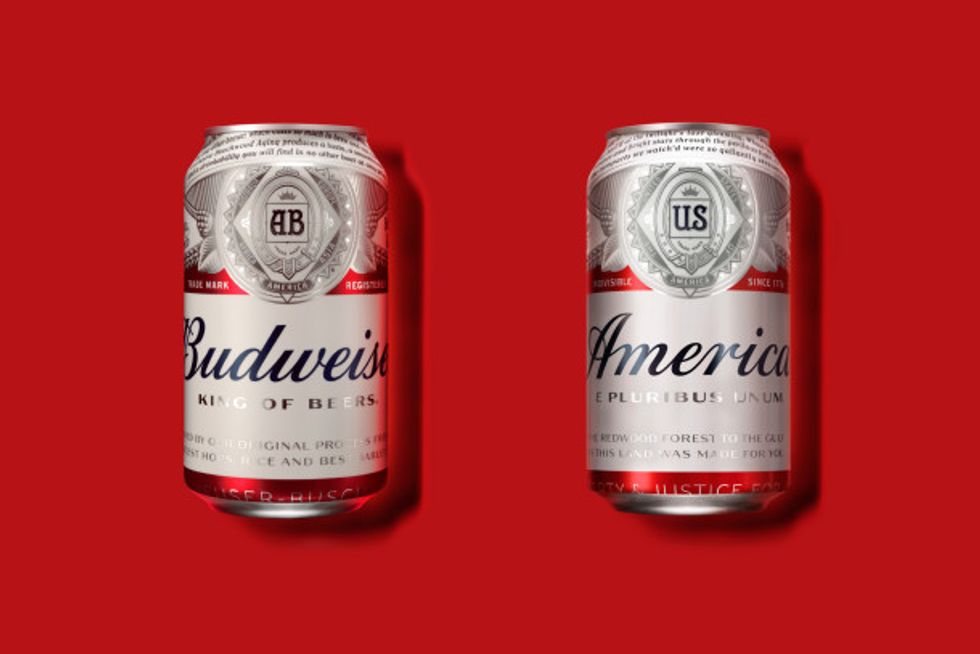 Image source: anheuser-busch.com
The St. Louis Post-Dispatch was first to announce the new bottles and cans, which feature several changes, as listed by KTVI:
● The word "America" replaces "Budweiser"

● The famed "King of Beers" motto is switched out for "E Pluribus Unum" (the nation's motto)

● The "A-B" logo/crest will be changed to display "US"

● The trademark has been changed to read "Indivisible since 1776"

● The lyrics to the "Star Spangled Banner" will now appear in the banner at the top of the label
Budweiser will launch its new ad campaign June 1 with a new commercial, as well as billboards and online ads, but beer-loving Americans will be able to purchase the new cans and bottles as early as May 23.
KTVI also reported that Anheuser-Busch has plans to add an image of the Statue of Liberty's torch to select Budweiser cans and bottles in light of the summer 2016 Olympic and Paralympic games. Those cans and bottles are expected to hit stores later this month.
The "America" labeling will continue through the November presidential election, after which Americans will go back to drinking regular Budweiser.
---