New York City mom Deanna Pilling thought she would surprise her daughter McKenna by showing up at her daughter's school in Utah to help move the college freshman out of her dorm at the end of the school year.
When mom arrived and did not see her daughter in the dorm, she hatched a plan, snapping a selfie inside the dorm room — on McKenna's bed.
"I was like, 'Oh I'm going to be so cool. I'm going to take a selfie and send it to her,'" Pilling told WCBS-TV in New York.
There was one small problem with mom's plan. She was in the wrong room.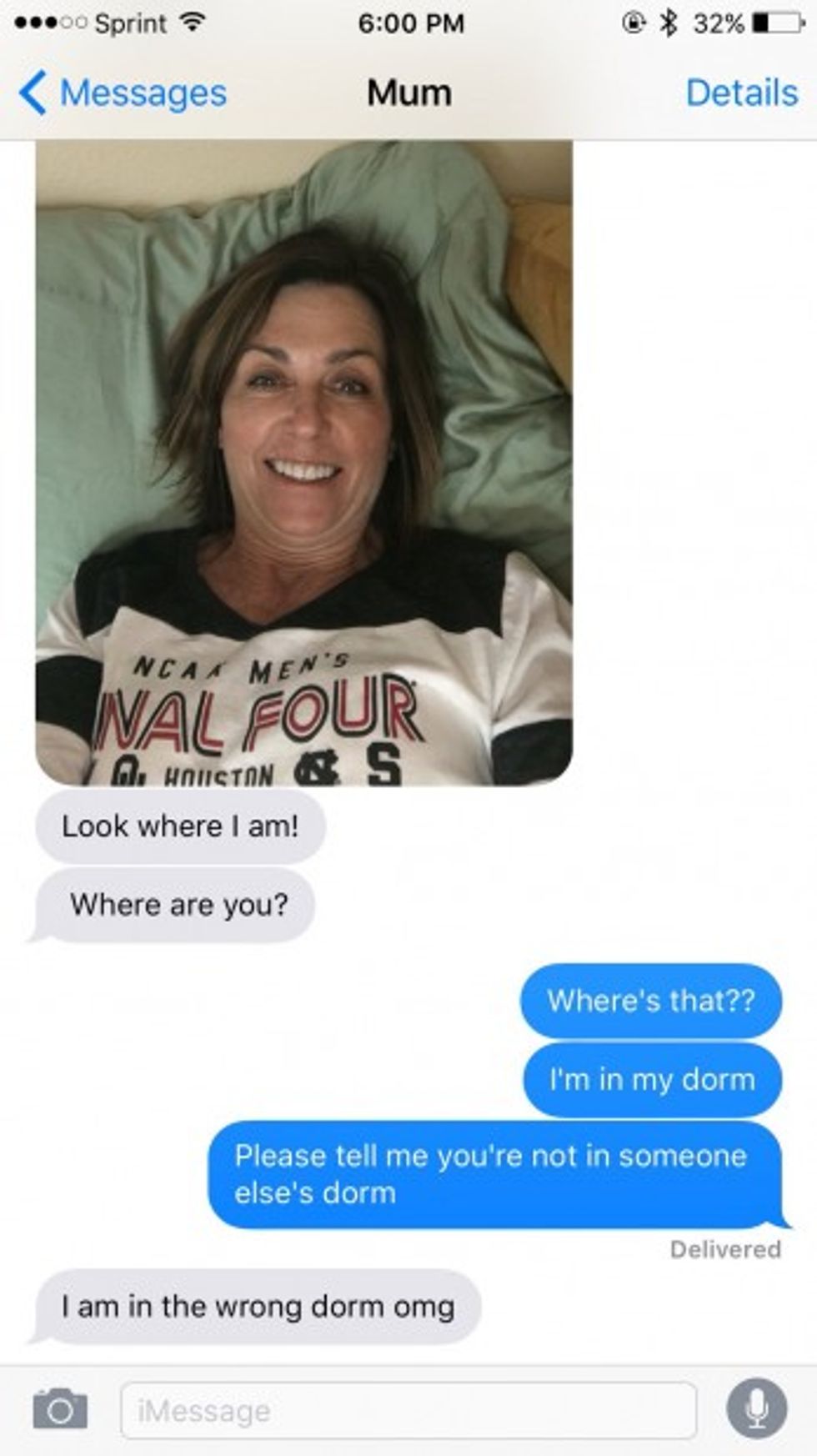 Image source: Twitter
Mom's mistake quickly caught fire online, going viral on Twitter and Facebook, earning tens of thousands of "likes" and "shares" while inspiring segments and mentions on local and national news programs.
The attention from mom's mistake made for a special Mother's Day for the Pillings.
Shout out to momma pilling for being hilarious and going viral on Twitter. Happy Mother's Day, love you.pic.twitter.com/9MXpvJsNwV

— McKenna Pilling (@kennapilling) May 8, 2016
Watch the coverage from the Pillings' hometown television station.
—
Follow the author of this story on Twitter and Facebook: