The Senate Commerce Committee sent Facebook CEO Mark Zuckerberg a letter Tuesday requesting that he answer questions about the recent allegations regarding the social media site's Trending Topics feature.
Gizmodo published a report May 3 alleging that Facebook's news curation team intentionally avoids selecting stories to promote from certain news outlets, including World Star Hip Hop, Breitbart and TheBlaze.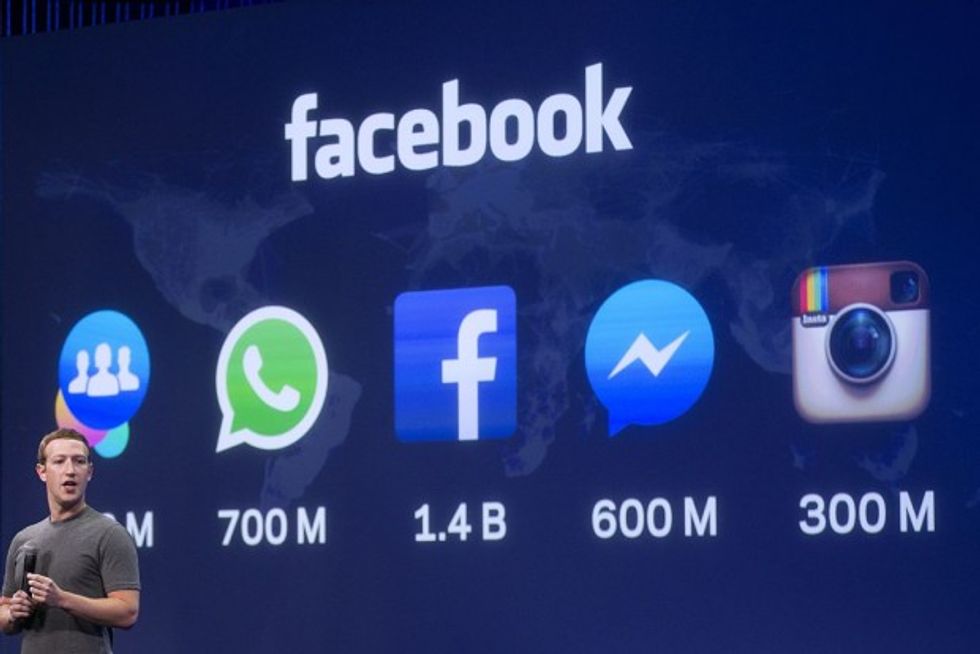 Josh Edelson/AFP/Getty Images
The committee request comes the same day comedian and conservative pundit Steven Crowder announced that he has filed a legal motion seeking answers from the social media giant. The motion, posted on the "Louder with Crowder" talkshow host's website Tuesday, alleges that Crowder's blog was among Facebook's blacklisted sites and that his accounts were unfairly targeted.
"It's high time people stop complaining and somebody do something about it," Crowder wrote.
In the letter, Senate Commerce Chairman John Thune (R-S.D.) asks Zuckerberg to make Trending Topics curators available to answer questions about how the feature works.
The long list of questions includes: "What steps is Facebook taking to investigate claims of politically motivated manipulation of news stories in the Trending Topics section?" and "If such claims are substantiated, what steps will Facebook take to hold the responsible individuals accountable?"
Thune also asks that the Trending Topics team provide a list of "all news stories removed from or injected into the Trending Topics section since January 2014."
"Facebook must answer these serious allegations and hold those responsible to account if there has been political bias in the dissemination of trending news," Thune said in a statement Tuesday. "Any attempt by a neutral and inclusive social media platform to censor or manipulate political discussion is an abuse of trust and inconsistent with the values of an open Internet."
Facebook's Tom Stocky, who heads the Trending Topics team, denied the allegations that his team engaged in the blacklisting of conservative news topics and sites Tuesday in a Facebook post:
Facebook is a platform for people and perspectives from across the political spectrum. There are rigorous guidelines in place for the review team to ensure consistency and neutrality. These guidelines do not permit the suppression of political perspectives. Nor do they permit the prioritization of one viewpoint over another or one news outlet over another.
He assured users that the review guidelines for the Trending Topics feature "are under constant review" and that the team "will continue to look for improvements."