Utah Sen. Mike Lee (R) said Wednesday that he cannot endorse presumptive GOP nominee Donald Trump yet because he "scares me to death."
Lee, who previously supported Texas Sen. Ted Cruz (R), said he has "concerns" with the billionaire businessman.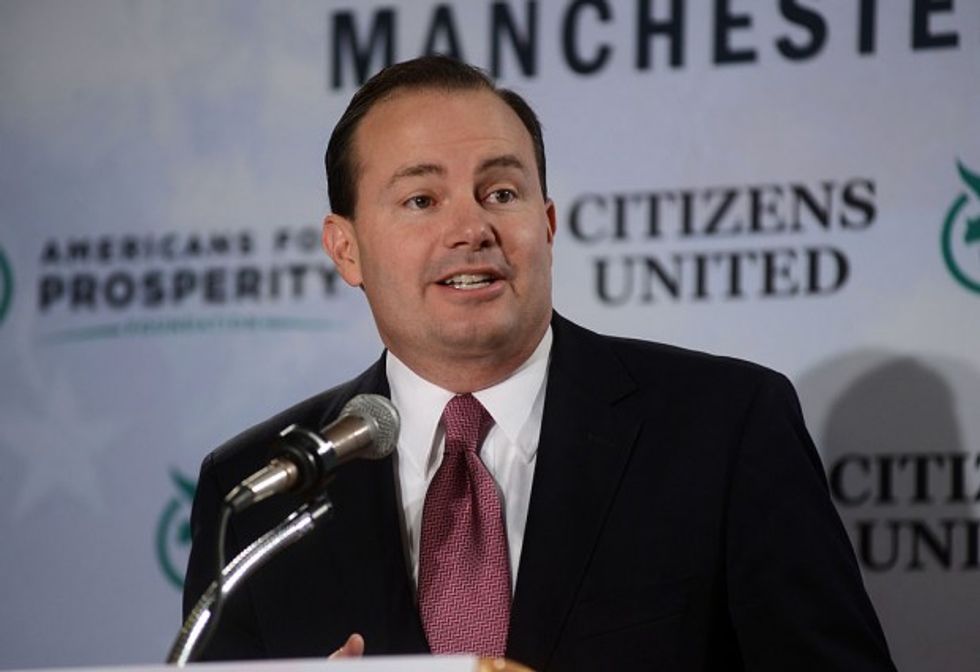 Photo by Darren McCollester/Getty Images
"I have some concerns with him. He scares me to death — so does Hillary Clinton," he said, according to the Washington Examiner. "There is no easy choice right now."
Campaigning for Cruz, Lee said the Texas senator is a "proven record of fighting for our conservative values and for the issues that matter most to Americans." But now that Cruz is out, Lee said he will keep his eye on the developments.
"I'm going to continue to watch this," he said. "I'll make the decision as best I can, but I'm not there yet."
Lee's joins many other high-profile Republicans, who have said they will not support Trump as the GOP's presidential nominee or vote for him in the November election.
This comes almost one week after House Speaker Paul Ryan (R-Wis.) said he is "just not ready" to support Trump's candidacy. The two men are slated to meet Thursday to iron out their issues.
—
Follow the author of this story on Twitter: