The University of Minnesota's School of Public Health endorsed a surprisingly unhealthy event last week.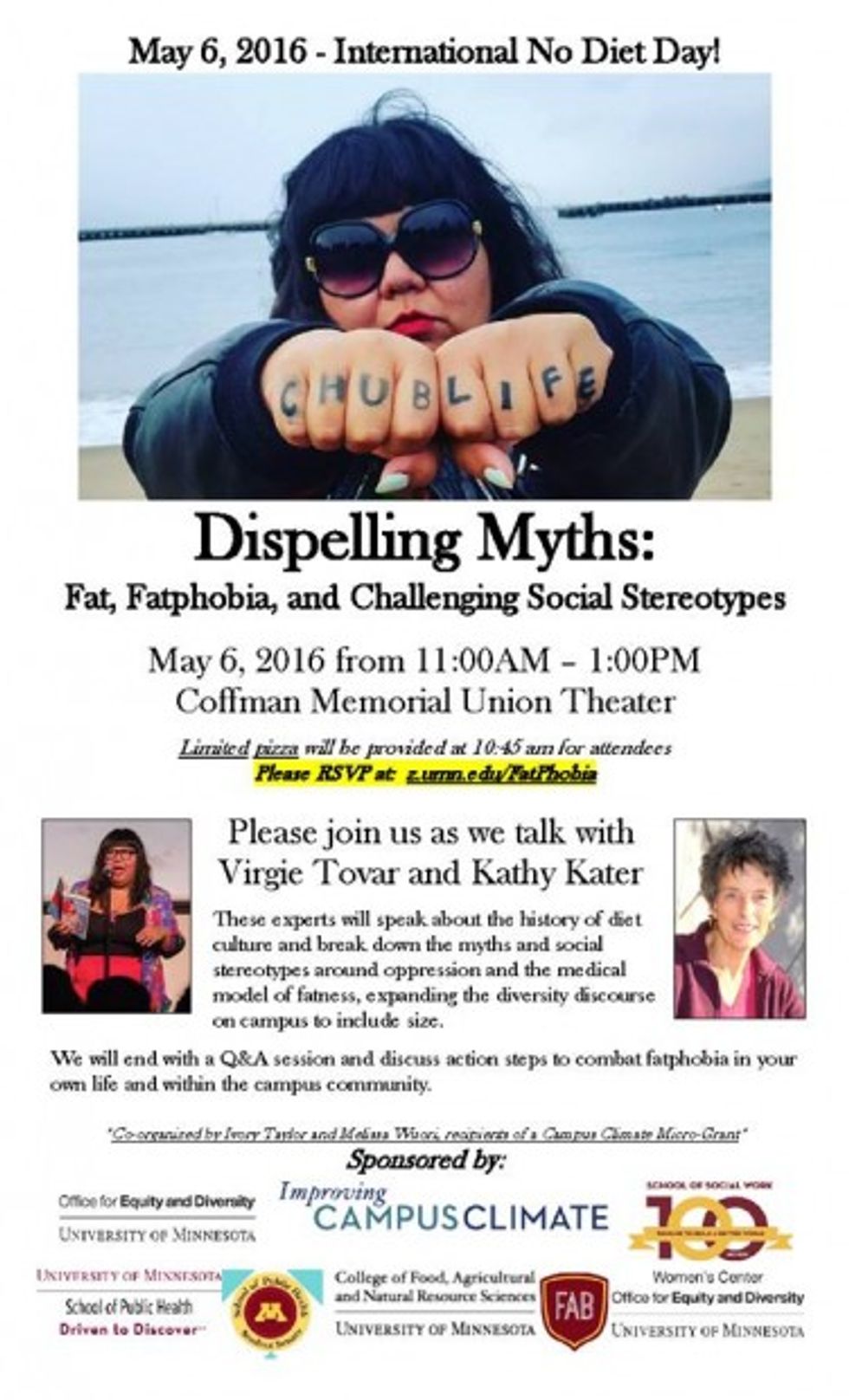 Image via Facebook
Together with UM's School of Social Work and its College of Food and Agriculture, the School of Public Health held an "International No Diet Day" speaking event, complete with "pizza and anti-diet swag."
One of the speakers at the event was self-proclaimed "fat activist" Virgie Tovar, who educated attendees on "the myths and social stereotypes around fat oppression."
The stated goal of the talk was to expand the "diversity discourse on campus to include size" in an effort to "combat fat phobia" on an individual and campus-wide level.
Tovar's talk, titled "Dispelling Myths: Fat, Fat phobia, and Challenging Social Stereotypes," introduced the idea of "overweight people as an oppressed class," the Minnesota Republic reported.
"Weight loss is not a realistic goal for most people," Tovar told the audience via Skype.
According to her, 80 to 90 percent of people will regain the weight they lose through dieting. Tovar claimed that it is more important for people to accept that "the body you have now is the only body you will ever have."
Tovar called exercise and dieting "constructs" — mere tools used by "white heteronormative society" to oppress overweight people and make them feel powerless.
"Fat phobia is a form of bigotry, is a form of discrimination," Tovar said, likening it to rape culture and racism. She criticized society for endorsing what she called "thin privilege."
Tovar spoke of the what she called injustice regarding choices in sexual partners, the design of furniture and the challenges that come along with being overweight and having to use public transportation.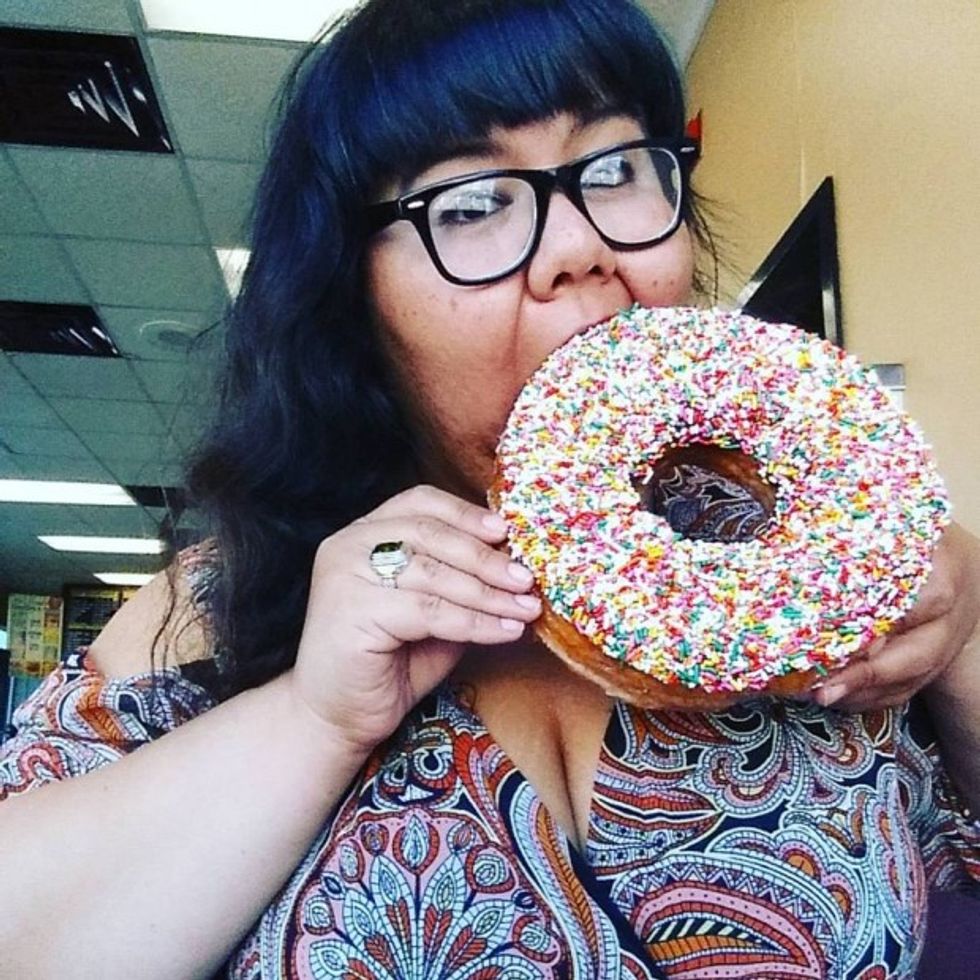 Image via Facebook/Virgie Tovar
According to the Minnesota Republic, missing from Tovar's talk were actual statistics or any form of concrete evidence regarding dieting.
She told the public health students in attendance that they shouldn't pressure overweight people to lose weight, even if it would improve their overall health. Instead, she urged her audience to "lose hate, not weight," apparently attaching "hatred" to sound medical advice.
Tovar studied Political Science at the University of California, Berkeley and has a master's degree in Human Sexuality with a focus on the "intersection of body size, race and gender."
Those eager to learn more about Tovar's fat philosophy may sign up for her $100 four-week interactive online course, "Babe Camp," complete with weekly teleconferences and daily emails.